The witch-hunting of Boyz magazine
We are being punished by the 'progressive' establishment merely for debating trans issues.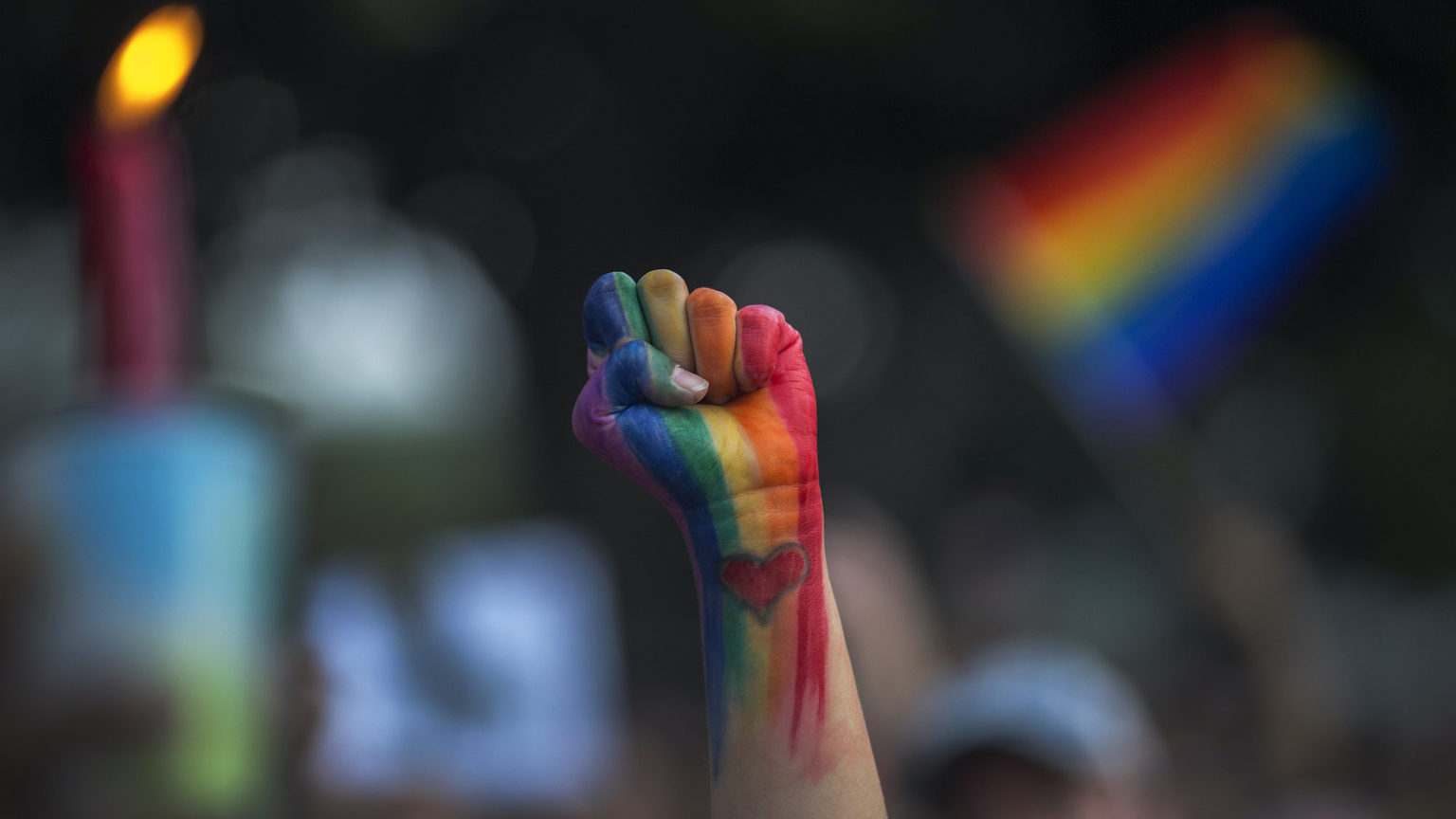 We should be publishing Boyz this week. It was going to be our National HIV Testing Week issue as this year's campaign starts on Monday (1 February). Each year we have devoted an edition of Boyz, the gay men's lifestyle and health magazine, to this important campaign, funded by the government through Public Health England, and commissioned annually since 2012 from the Terrence Higgins Trust (THT).
This month's cover was earmarked for the THT. It booked a double-page advert, and the front cover and inside editorial was agreed. But then, out of the blue, THT advised there had been a change of plan and that it wouldn't be advertising in Boyz. The UK's biggest HIV and AIDS charity was for the first time not promoting National HIV Testing Week to the 55,000-strong readership of the longest-running gay men's magazine in the country, even though many of those readers, especially younger gay men, remain in a high-risk group. We were then told that the charity may be in touch in April regarding running a piece about its new transgender sexual-health resources.
The THT's decision came six weeks after we had invited our followers on Twitter to watch a webinar by the LGB Alliance, a group that believes in biological sex rather than gender-based public policy. We were clear that people might not agree with the LGB Alliance, but for the purposes of community debate, why not hear it out?
A Twitterstorm erupted and the THT joined with the National AIDS Trust to condemn us. THT tweeted: 'It is unacceptable to promote an organisation that questions trans equality. We are disappointed and deeply saddened by @BoyzMagazine.' Later a senior executive at THT wrote to me describing the LGB Alliance as 'extremely toxic' and its position on trans issues as 'quite appalling'.
The decision to punish Boyz by not running National HIV Testing Week messages to our gay male readership after a partnership lasting over a decade is unfair, and regrettably political. An HIV charity – whose recently filed accounts show that last year it received £6million from the public purse, made a loss and still paid its CEO a six-figure salary – shouldn't pitch one community against another.
Trans men and trans women rightly deserve and need sexual-health information from the THT and others, but it can't be right that gay men's health is put in jeopardy because a publicly funded charity chooses to start policing not only what views gay men might have, but also whether they are entitled to inform their views in the first place.
I have spoken to trans people who are appalled. They understand the importance of HIV-prevention messages being at the heart of Boyz. Some lived as gay men before transitioning and emphasise how important the Boyz safer-sex messaging had been to them, and how they were helped by our editorials on testing and going on to treatment. And they know Boyz is not transphobic. We ran a full-page editorial feature four weeks before the Twitter furore on the new NHS Gender Dysphoria Service at London's 56 Dean Street clinic.
Maybe it's because I'm HIV positive myself that this decision seems especially wrong. I was diagnosed in 1994, two years before successful treatment arrived. In 1996, I was in hospital for three weeks with AIDS-defining PCP pneumonia. HIV testing remains so important, especially in these times of Covid, for men who have had sex with men in the past but who have not yet been tested.
There are believed to be around 7,500 people in the UK currently living with HIV who are undiagnosed. Gay men who don't know they have HIV are very vulnerable to coronavirus because of their weakened immune systems. This is why National HIV Testing Week is especially important this year. Of course there are other ways to reach gay men, but for Boyz and our writers to be punished by a publicly funded body for the crime of encouraging people merely to enter a debate on transgender issues is a really scary point for our community, and our society.
Within a day or so of the Twitterstorm, the chief executive of the THT tweeted that Boyz should apologise, and we did. But by then cancelling its advertising, THT ensured that our National HIV Testing Week issue will not see the light of day (even online). What was the point of the Boyz apology if our critics won't accept it?
It seems the leadership of the Terrence Higgins Trust considers itself to be so 'on the right side of history' that it is prepared to abdicate its duty to provide HIV-prevention information to gay men in order to look good in the eyes of so-called 'progressives'.
Our readers may not forgive it for policing their thoughts. The Department of Health and Public Health England certainly shouldn't.
David Bridle is the managing director of Boyz magazine.
Picture by: Getty.
To enquire about republishing spiked's content, a right to reply or to request a correction, please contact the managing editor, Viv Regan.