Cancelled for having a Parler account
Simply using Parler is now enough to get you fired.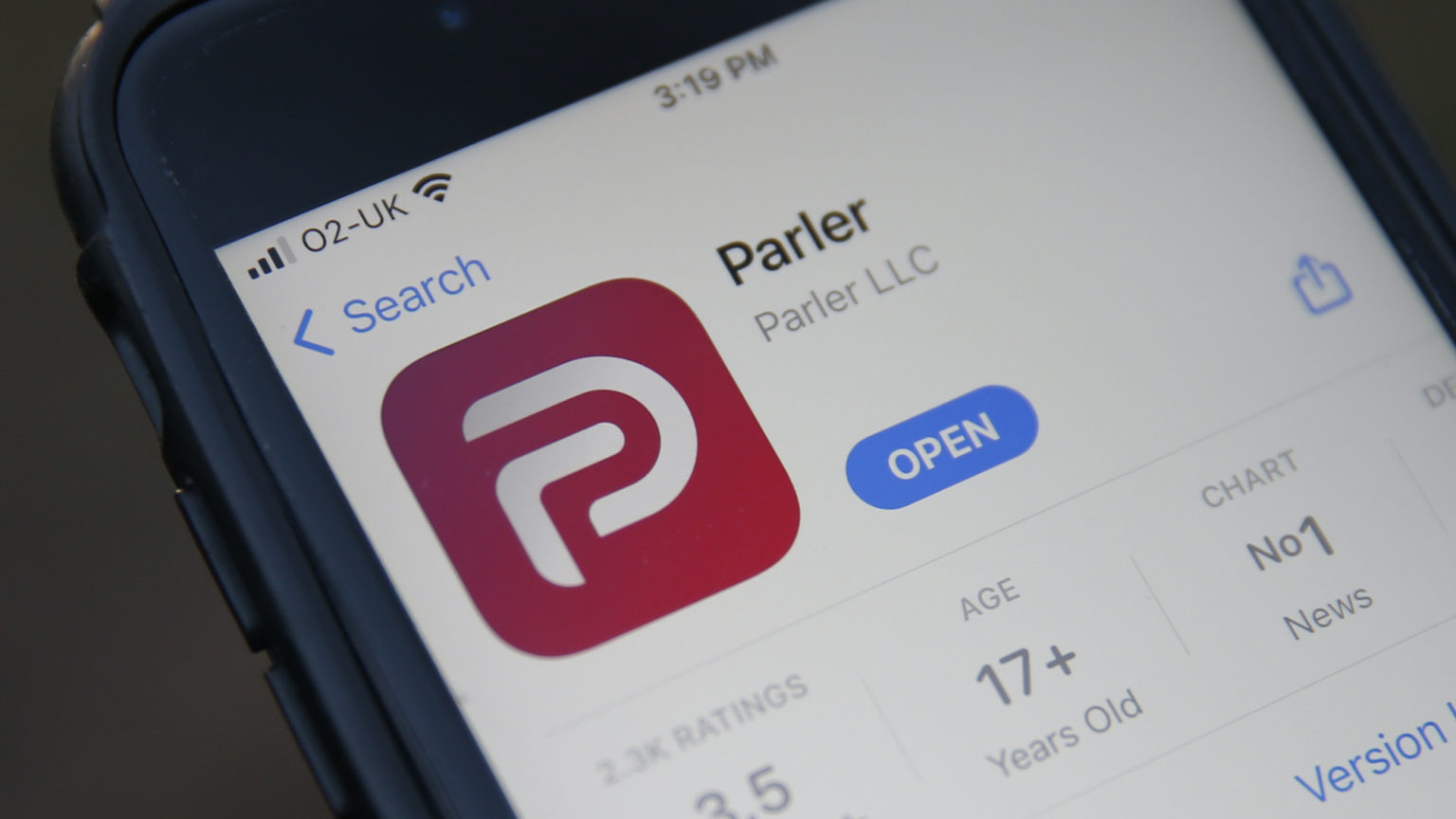 A literary agent has lost her job after her employer discovered she had accounts with Parler and Gab.
Agent fired from literary agency for using Parler and Gab https://t.co/0VheBW4Lxp

— Newsweek (@Newsweek) January 27, 2021
On Monday, in tweets seen by Newsweek, the president of the agency said: 'The Jennifer De Chiara Literary Agency was distressed to discover this morning, 25 January, that one of our agents has been using the social-media platforms Gab and Parler. We do not condone this activity, and we apologise to anyone who has been affected or offended by this.'
'The Jennifer De Chiara Literary Agency has in the past and will continue to ensure a voice of unity, equality and one that is on the side of social justice', she continued, before concluding that Colleen Oefelein, the agent in question, was no longer part of the company. There is currently not any suggestion that Oefelein actually posted anything objectionable on either of these platforms.
Parler and Gab have become associated with the political right, largely because they have become a refuge for those who have been censored on more mainstream social-media sites, or who object to the censoring of others. Oefelein is essentially being punished for guilt by association: her crime is to have used the same social-media platforms as other, perhaps objectionable, people.
Increasingly, it is not the actual things that people might say on Parler but Parler itself that is being targeted for censorship. Earlier this month, Parler was removed from the Google Play Store, the Apple App Store and, crucially, from Amazon Web Servers, meaning it can no longer properly function.
The Big Tech firms insisted that Parler was not doing enough to tackle objectionable content on its site. But according to its chief policy officer, Amy Peikoff, even Parler's job adverts for content moderators were censored when it was banned from advertising on the jobs app, Workable. You couldn't make it up.
It's a similar story in the UK. After Parler was taken offline, numerous British media outlets ran exposé-style articles reporting that some Conservative MPs used the app – as if that was in itself a problem.
Now anyone who merely uses an app is automatically tarnished thanks to the content others might have posted on it. We have reached the stage of cancel culture where you can be cancelled for what others might have said. This is sinister.
Picture by: Getty.
To enquire about republishing spiked's content, a right to reply or to request a correction, please contact the managing editor, Viv Regan.