Hillary Clinton's Kurdish hypocrisy
The Clintons are producing a TV drama celebrating the Kurds. The same Kurds they attacked as 'terrorists'.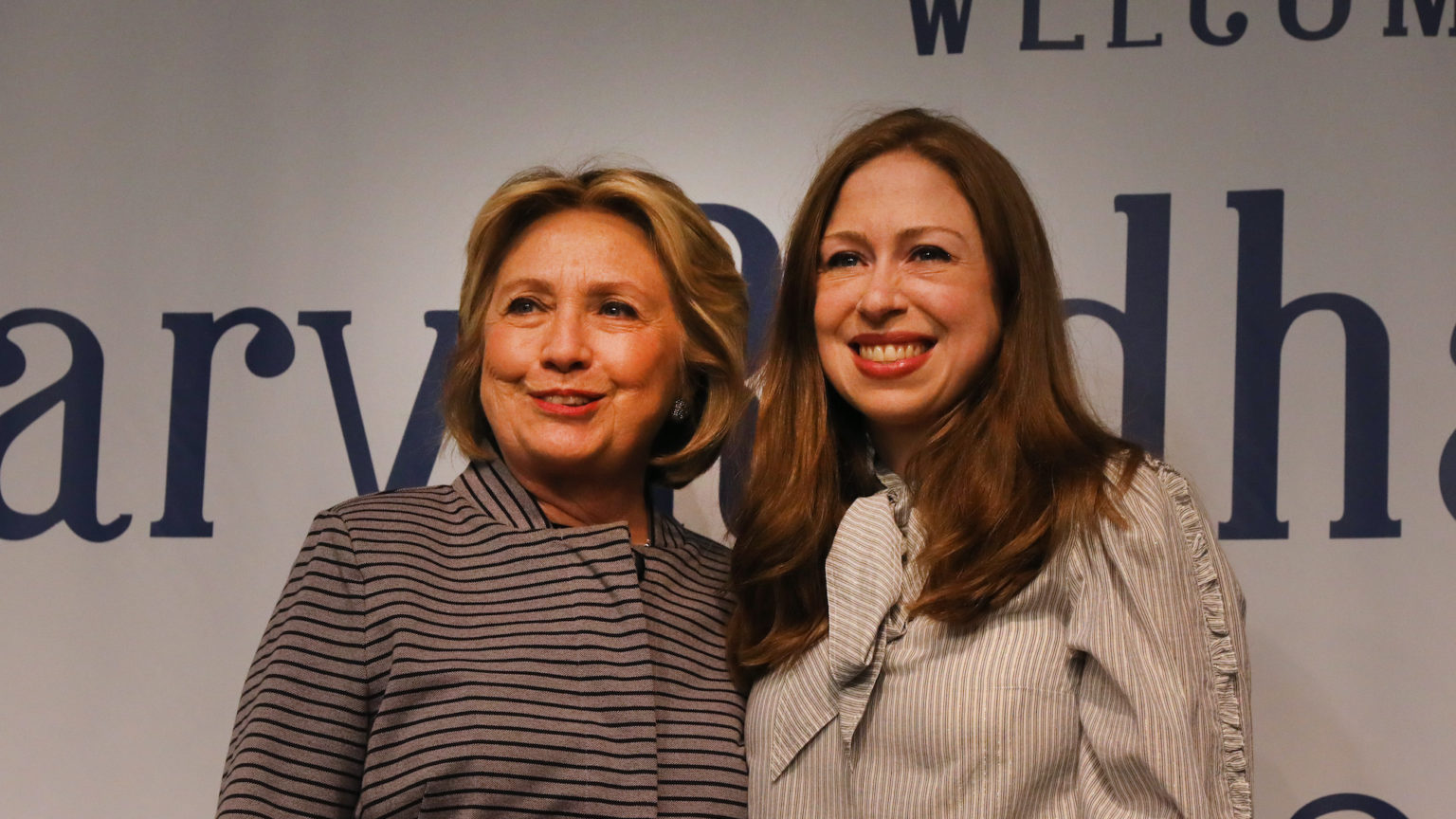 Former secretary of state Hillary Clinton, and her daughter Chelsea, plan to produce a TV drama about the female Kurdish militia which took on ISIS in Syria.
The Clinton's TV production company, Hidden Light, has acquired the rights to Gayle Tzemach Lemmon's The Daughters of Kobani: A Story of Rebellion, Courage, and Justice. Hillary described the book as a story of 'brave, defiant women fighting for justice and equality'.
So thrilled to help share the story of these amazing women. https://t.co/7WhPKYBpdE

— Hillary Clinton (@HillaryClinton) January 25, 2021
But the Clintons have not always viewed the plucky Kurds as 'inspirational'. The militia behind this 'inspiring story' is the female wing of the People's Protection Units (YPJ), which is an offshoot of the Kurdistan Workers Party (PKK).
This is the same PKK which was designated a terrorist organisation by the US under Bill Clinton's presidency back in 1997. And as secretary of state, in 2011, Hillary reaffirmed this stance: 'Syria must not become a haven for PKK terrorists', she told Turkish media in response to Kurdish attempts to carve out an autonomous region.
At the start of the West's disastrous Syrian intervention, the US and Hillary were backing the Free Syrian Army, a ragtag coalition of rebels and Islamists, and were thus, once again, set against the Kurds. Speaking in 2014 to the Atlantic, Hillary made clear that: 'The hard men with the guns are going to be the more likely actors in any political transition than those on the outside just talking. And therefore we needed to figure out how we could support them on the ground, better equip them.' And as Max Blumenthal, of the Gray Zone, pointed out: 'One of those "hard men" is Salim Idriss… de facto leader of the mercenary forces dispatched by Turkey into northern Syria. He has pledged, "We will fight against all terror organisations led by the PYD/PKK."'
It was only much later in the war that Clinton and the US started backing the 'inspirational' Kurds – having armed the FSA and various other Islamist proxies who were attacking them.
For the Clintons to now try to profit from and bask in the bravery of the Kurds is utterly shameless.
Picture by: Getty.
To enquire about republishing spiked's content, a right to reply or to request a correction, please contact the managing editor, Viv Regan.