Harry and Meghan, patrons of online censorship
The woke royals are now campaigning for greater regulation of the internet.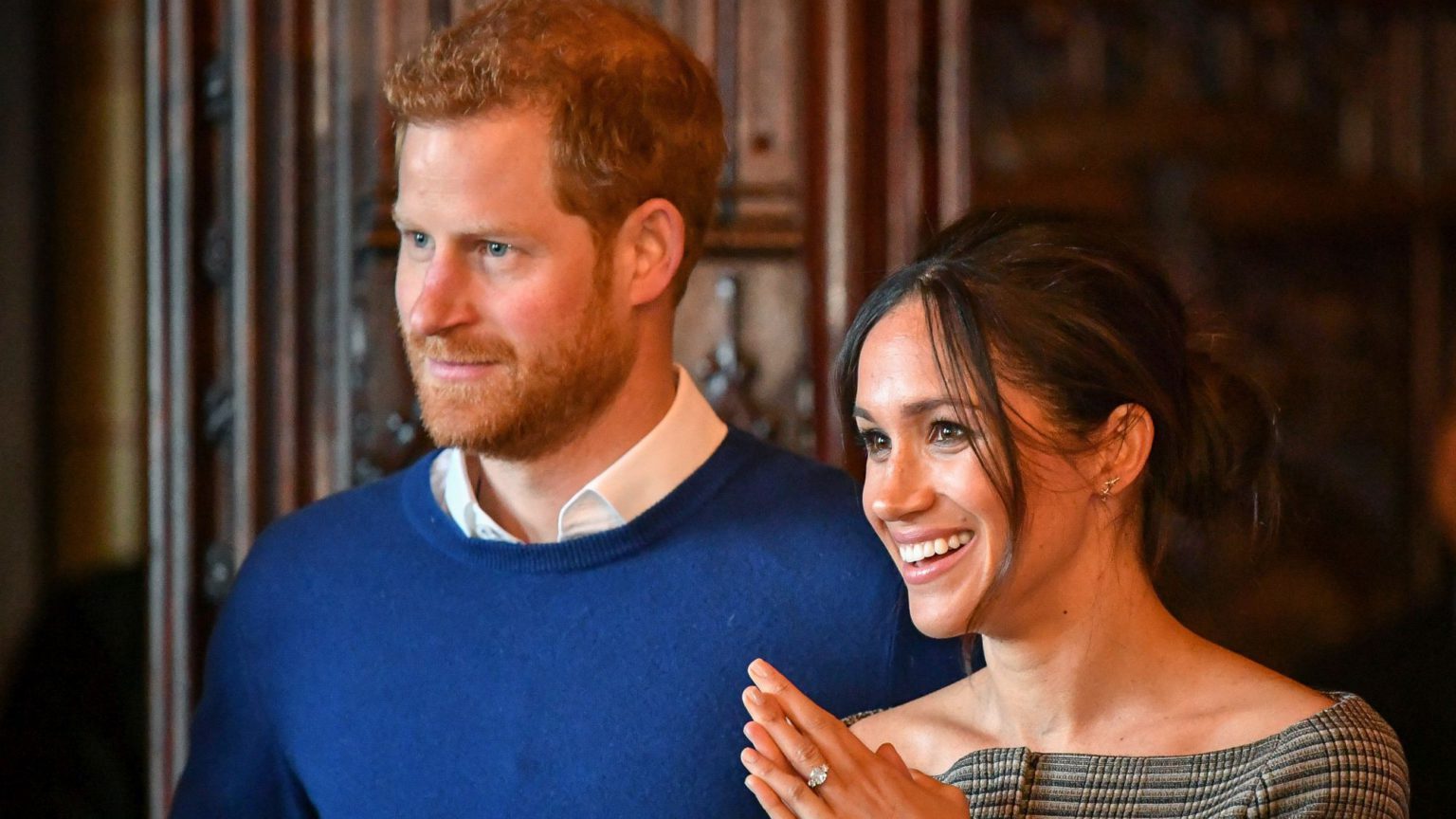 Barely a month into 2021, and Big Tech's campaign of online censorship is gathering steam, as the Californian corporates seize on Covid and Trump to enact the policies many suspect they had wanted to impose for some time. And they are about to acquire a powerful new ally in their efforts at partisan internet censorship: Prince Harry.
The Duke and Duchess of Sussex, having decided to relinquish the day-to-day duties of royalty in favour of a 'progressive new role' from their home in California, announced last year that one of their priorities would be eliminating 'online bullying [and] hate speech'.
To that end, they began 'privately advocating' for the #stophateforprofit social-media boycott, whose demands, aimed mainly at Facebook, include: fighting 'misinformation' by scrapping the fact-checking 'exemption' granted to politicians; demanding Facebook accept audits of ill-defined 'hate' by lobby groups; and the creation of a form of woke corporate infrastructure in which experts will evaluate products and policies for even the 'potential' to cause hate.
But it turns out that #stophateforprofit was just a warm-up. Harry and Meghan's Archewell Foundation – a venture promoting various wellbeing-style initiatives – is about to launch a partnership with a leftist lobby group founded by a pair of academic critical theorists from the University of California. Their mutual aim is the further censorship of the internet.
The UCLA Centre for Critical Internet Inquiry, known as C2i2, was created by Safiya Noble and Sarah T Roberts. Those wanting to understand the goals of C2i2 should check out its founders' work. Take Noble's own book, Algorithms of Oppression. This claims that 'search engines, specifically Google, perpetuate discrimination and racism'.
For example, Noble says that the prominence given to George Floyd's 'criminal past' in Google search results is a way of 'criminalising George Floyd' (although he did, as a matter of fact, have a criminal record). She also accuses the Library of Congress of supporting patriarchy, racism and sexism.
Noble wants the US government to 'regulate decency', and to stop search engines 'imposing cultural values on a group'. This would mean almost anything could be censored according to the 'the values assign to racial, gendered and sexual identities, as evidenced by the types of results that are retrieved'. This, she muses, might be 'a permanent technical fix' for 'racist and sexist content'.
One crosses Noble at one's peril. One academic who did so got a Twitter-mobbing (though not from Noble herself), and soon retracted his criticism, saying 'please forgive me. I will learn from this experience.'
Needless to say, Noble is an enthusiastic supporter of Twitter's Trump ban, condemning the free-speech defence as 'a shield for racism and harm'.
Last year, Noble and C2i2 co-founder Roberts co-authored a paper with Tendayi Achiume, who serves as a UN special rapporteur on racism, racial discrimination, xenophobia and related intolerance. They called on the UN itself to lead efforts to remove online 'harmful content', claiming that 'responsibility for tech-company practices' should be 'coordinated through the UN'.
Elsewhere, Noble sniffs at the naivety of the 'Enlightenment idea of the "bearer of equal political rights"'. One can see why a prince might find Noble's work so appealing.
The Archewell-C2i2 fund will be run by Vanessa Wrenn Rhinesmith. Her work on 'harm reduction' apparently takes 'an approach to state cyber/security and surveillance' that addresses 'international relations… fraught with aggression (war), masculine tendencies & patriarchy, and heteronormativity (binary) [which] infringes on (and asserts power over the) rights of women and folx who exist outside of the defined binary of the state'.
Other C2i2 researchers also work for the Oxford Internet Institute, which has made dubious claims about Western political parties using 'computational propaganda' (which turned out to include political advertising and other activities necessary for a functioning democracy). The research, which suggested North Korea had a 'safer' internet than South Korea, was removed after the Free Speech Union drew attention to it.
It is within the realms of possibility that Harry does not fully appreciate what he is getting involved with here. Supporting organisations that demand not only the censorship of people they disagree with but that also want to give unelected international bodies control over what can be said online would be quite a step, even for a prince.
The irony of a prince joining forces with lobbyists to curtail the free speech of ordinary people certainly appears to be lost on the duke and duchess. They may think they are being 'progressive', but their once-amusing penchant for wokeness looks set to become something more sinister. By all means enjoy your privileges, Harry, but don't even think about telling us what we can and can't say, read and write.
Emma Webb is deputy research director at the Free Speech Union and associate fellow at Civitas.
Picture by: Getty.
To enquire about republishing spiked's content, a right to reply or to request a correction, please contact the managing editor, Viv Regan.