Lockdown scepticism must live on
Criticism of the government's authoritarian policy is as important as ever.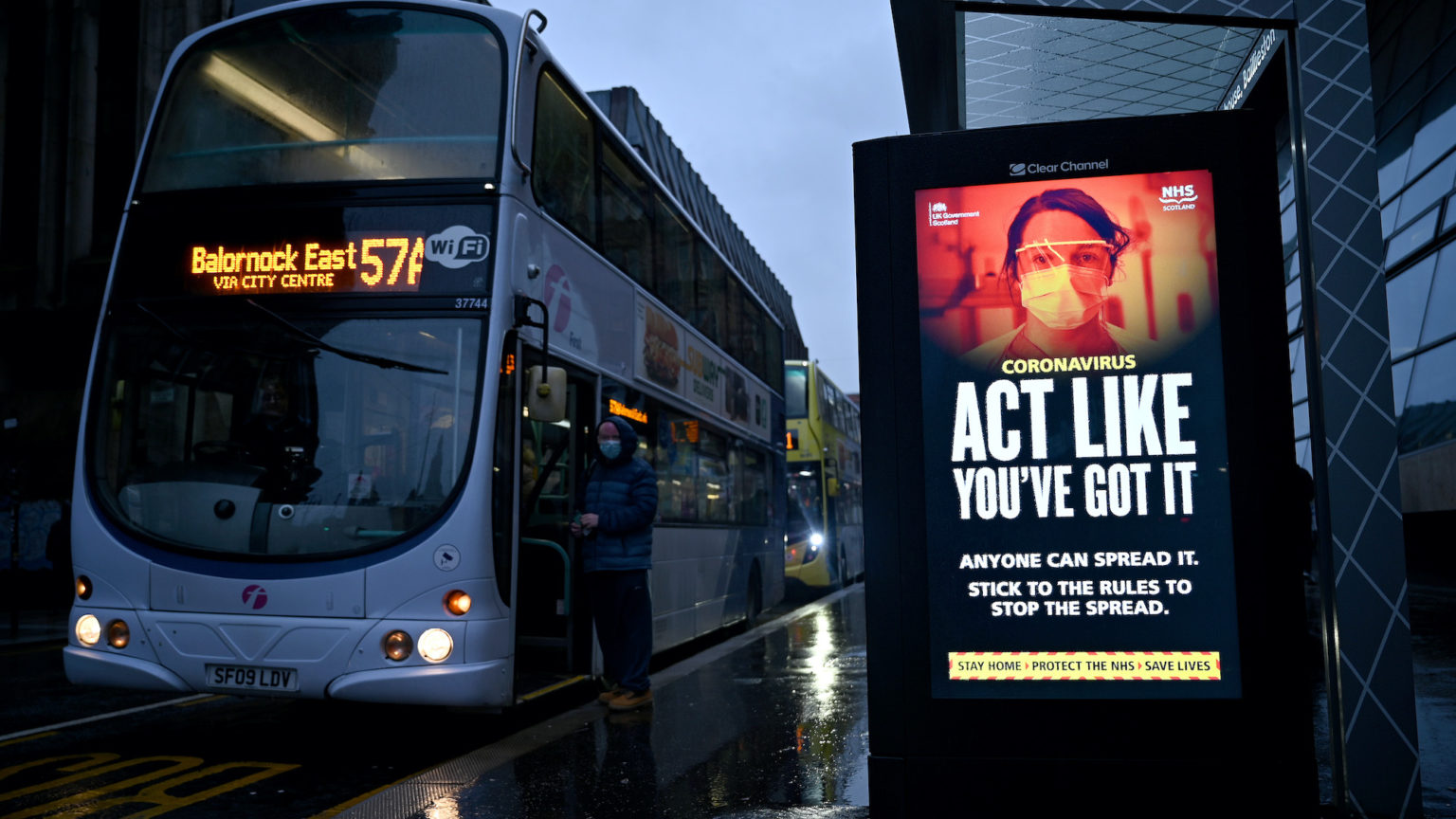 Last Sunday's papers launched what almost seemed like a coordinated attack against people who dare to question the conventional wisdom and, increasingly, the religious tenets of the pro-lockdown mainstream. The Observer invited Conservative MP Neil O'Brien to brand vocal opponents of mandatory house arrest as dangerous loons. Meanwhile, in The Sunday Times Dominic Lawson attacked healthy scepticism of the government's efforts to fight the virus, implying such objections were motivated by capricious disregard for the elderly and blind trust of 'pet experts'.
Lockdown sceptics like myself, now routinely slandered as 'Covid-sceptics', have taken a serious kicking in recent weeks. But we should avoid self-pity, not least because one can already picture how the likes of O'Brien and Lawson would respond: 'The sceptical cranks think they've had it tough? Someone should give these Covidiots a tour of London's overwhelmed hospitals, not to mention its morgues.'
They would not be wrong to point to such realities. According to the Office for National Statistics (ONS), the number of deaths in England up to 25 December 2020 was 70,000 more than the five-year average, a rise of 12.3 per cent. While hospitals avoided being overwhelmed during the first wave, they have since come under considerable pressure, especially in London. Still, none of that justifies slandering critics of lockdown as a homogeneous crowd of deluded cranks who reject 'the science'. Supporters of the government's destructive measures would do better to address, with intelligence and good faith, the strongest arguments made by those of us who oppose them.
But the remarkable levels of conformity in parliament and the media mean that O'Brien and Lawson feel no obligation to do so. Instead, bar the occasional good point, they prefer to set fire to a battalion of straw men.
O'Brien has fun combing through predictions made by lockdown sceptics that did not materialise. Toby Young, editor of the Lockdown Sceptics blog, is singled out for saying: 'There will be no "second spike" – not now, and not in the autumn either.' Young has since graciously admitted that this summer prediction was mistaken. The same cannot be said for Neil Ferguson's insistence, a full week after Sweden's daily deaths actually peaked, that fatalities there would continue to 'increase day by day' — not to mention Chris Whitty's presentation of a graph projecting 49,000 daily UK cases by mid-October (there were actually around 15,000).
Lawson also gives in to the temptation to make easy points. Anti-lockdown scientists and journalists are rubbished for wrong predictions, while the far more influential data manipulation by official state advisers is conveniently ignored. Patrick Vallance and Chris Whitty are praised for their foresight, despite the disgracefully outdated government statistics which bounced us into a second lockdown in November.
O'Brien points to Ross Clark writing, again during the summer, that rising cases in countries such as Spain were 'little more than a statistical illusion' due to increased testing. Nothing is then added to explain why Clark was wrong to say this at the time. Indeed, case inflation was an accurate description of the situation in July – so much so, in fact, that Our World In Data introduced a 'share of positive tests' metric on their international database because it was a more useful indicator of viral growth. O'Brien's article would be mercifully shorter were it not for the constantly running assumption that critics of lockdown are as inflexible as he is.
Lawson, meanwhile, believes lockdown sceptics still favour a 'herd-immunity strategy'. Perhaps various ill-informed people do, but most opponents of lockdown acknowledge that, with the arrival of multiple vaccines, this particular element of the Great Barrington Declaration is now obsolete. It makes little sense to let nature do slowly what science can do fast.
O'Brien shows a similar lack of comprehension, caricaturing the point that most Covid fatalities occur among the old as tantamount to not caring about the demise of our elderly neighbours. But the point has never been that old or otherwise vulnerable people should be neglected. The argument, at least since the Great Barrington Declaration, has been that such people can self-isolate voluntarily. With multiple vaccines providing a fast-track to herd immunity, the 'focused protection' strategy promoted by the GBD's authors now carries greater, not less, weight: voluntarily self-isolating people, thanks to the miraculous work of virologists, now have a green light to rejoin society once they have received their jabs. Lockdown sceptics merely believe this process should take place without state force or the threat of punishment.
Still, following new vaccines, the second wave and high-profile defections from the anti-lockdown side, the sceptics' cause is now widely considered well and truly sunk. What lockdown advocates fail to appreciate is how multi-faceted the anti-lockdown position has always been: the fact that it remains supported by numerous pillars, not all of which have crumbled in light of recent events.
Two central pillars in the anti-lockdown argument still stand strong, defiant against the pot-shots taken by the likes of O'Brien and Lawson. First, there is the lack of reliable evidence to indicate that lockdowns effectively contain coronavirus, be it in the short- or long-term. Second, there is the unforgivable absence from the public debate of any official cost-benefit analysis, which would assess the much-touted, if dubious, advantages of lockdowns against their undeniable harms: permanently wrecked businesses, suicides of despair and the backlog of fatal non-Covid illnesses.
On the first point, neither O'Brien nor Lawson establish any causal connection between reduced disease transmission and the pernicious, draconian measures they support. O'Brien just asserts that mandatory house imprisonment, forcible business closures and rationing of exercise are 'necessary to control the virus'. He then attributes a recent fall in cases to the present lockdown, apparently ignorant of data that suggests infections were already falling before the measures could have had any effect.
Moreover, back in May last year, following the peak of the first wave in Europe, Oxford's Blavatnik School of Government found no correlation between the stringency of government measures and deaths from the virus. This is consistent with a more recently published study from Stanford University which, comparing the various approaches adopted by different countries, concluded that 'there is no evidence that more restrictive non-pharmaceutical interventions ("lockdowns") contributed substantially to bending the curve of new cases in England, France, Germany, Iran, Italy, the Netherlands, Spain or the United States in early 2020'.
This would seem relevant to the debate, but O'Brien and Lawson are untroubled by the development – so much so that they neglect to mention it altogether. Then again, it is easy to see how such a significant paper can pass without notice when you are busy trawling through summer tweets by Toby Young and Julia Hartley-Brewer.
Then there is the extraordinary fact that this deeply important public debate, which has been raging for almost a year, still does not profit from an independently conducted cost-benefit analysis by the government. According to The Times, the ONS currently has a dossier which details the disastrous impact of lockdowns on different sectors of the economy, with many facing job cuts and revenue losses. Almost criminally, the dossier itself remains unpublished.
The only such impact assessment that is publicly available hails not from Westminster, but from Bristol. It is an understatement to say that the findings do not reflect well on the pro-lockdown mainstream. Led by Philip Thomas, a professor of risk management at the University of Bristol, the research concludes that the government's measures will claim the equivalent of 560,000 lives due to the health impact of the 'deep and prolonged recession it will cause'. Supporters of lockdown are free to pressure the government to publish its own such analysis to rival Thomas's one, although I cannot help noticing a strange absence of curiosity from the likes of O'Brien and Lawson on this vital matter.
O'Brien concludes his piece by bemoaning the malign power wielded by lockdown sceptics, whom he writes 'have a hell of a lot to answer for'. But the sceptical voice in this debate, thanks in part to smear merchants like O'Brien, is in fact not powerful, but marginal and deteriorating. The sceptics' influence on government policy has been non-existent, at least since March of last year. The only group of people who deserve prolonged scrutiny are the fanatics whose kneejerk recklessness has been mistaken for wisdom by those with actual power.
Harrison Pitt is a freelance journalist.
Picture by: Getty.
To enquire about republishing spiked's content, a right to reply or to request a correction, please contact the managing editor, Viv Regan.