Lord Sumption: the monstering of a lockdown sceptic
He's been the victim of a bad-faith effort to demonise criticism of government policy.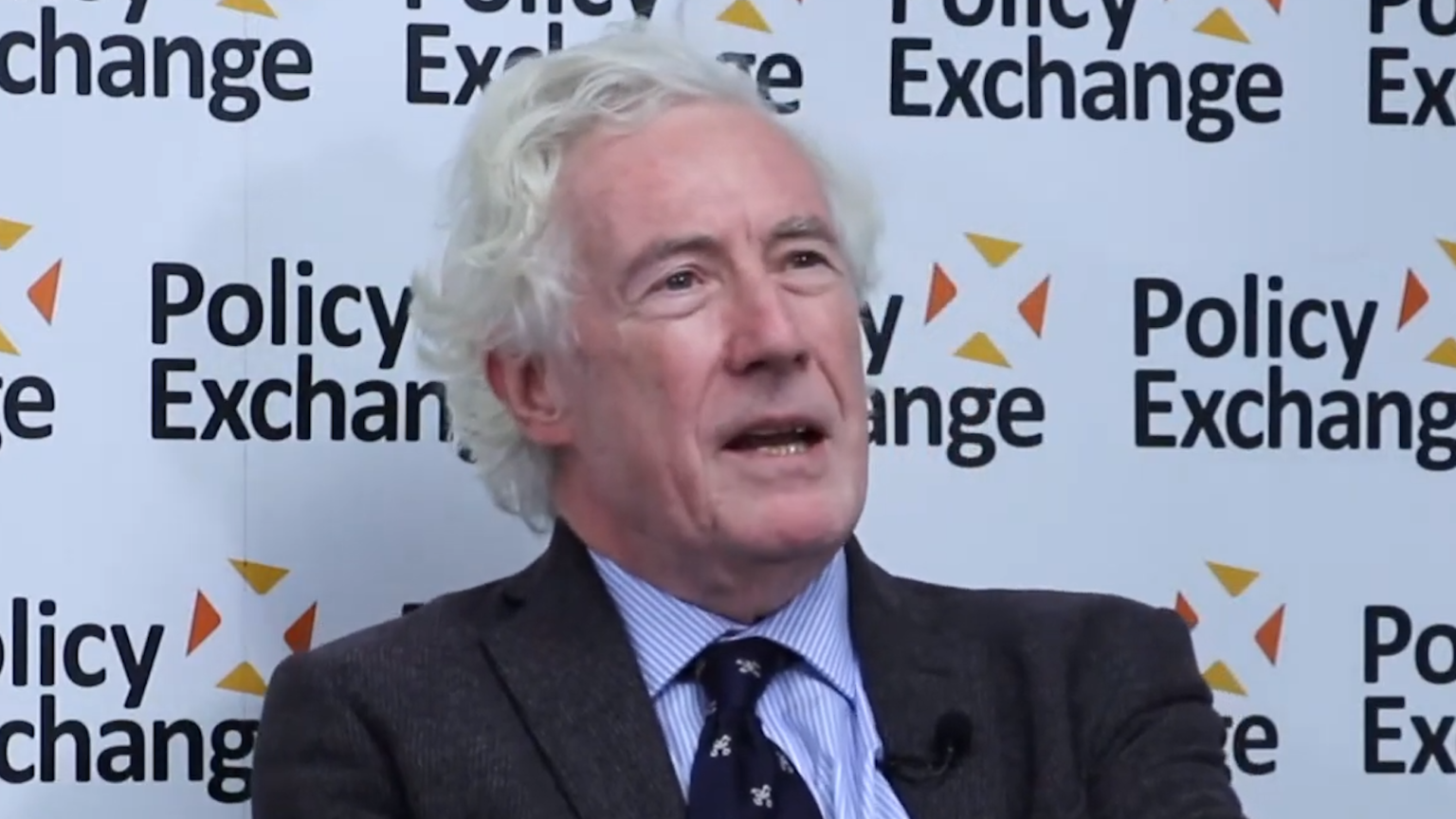 There is something really frightening about the unhinged mobbing of retired Supreme Court justice Lord Sumption that has unfolded over the past few days.
Over the weekend, Sumption appeared on BBC One'sThe Big Questions to explore whether lockdown was 'punishing too many for the greater good'. In the course of the debate, he entered into an exchange with Deborah James, who has stage-four metastatic bowel cancer.
Sumption said that the life of his grandchildren was worth far more than his own because they had 'much more of it ahead'. James, who hosts the BBC's You, Me and the Big C podcast, said Sumption was wrong to say that therefore her life was 'not valuable' as she had less life ahead than many others. Sumption responded by saying, 'I didn't say it was not valuable. I said it was less valuable.'
You do not need a medical degree to know what Sumption was saying. In fact, you probably only need an ounce of common sense. Sumption was making a point about how we ascribe moral value to different lives according to their remaining length and quality. He subsequently explained to Good Morning Britain that he was not making any point about James herself. He said 'every policymaker has to make difficult choices. Sometimes that involves putting a value on human life. It's a standard concept in health economics.' He was making the point that healthcare necessarily involves deciding on what, or rather who, to prioritise. Doctors make such difficult judgment calls every day. This is not controversial.
This issue is central to questions related to lockdown. Those who die of Covid are likely to be very old. The difficult moral question posed by the virus, and our response to it, is how to balance the need to protect the vulnerable with the need to ensure that everyone else continues to receive healthcare when they need it. To pretend that this is a non-issue is to fail to engage with one of the central moral questions raised by the pandemic.
I do not think any of this is revelatory. In fact, I believe everyone knows that this is what Sumption was saying.
Yet an interesting thing has happened since he made these remarks. Instead of interpreting what Sumption said in good faith, instead of engaging with the moral complexity of the debate, there has been a concerted effort to read the worst possible motivations into his remarks. His views have been distorted and called 'abhorrent'. He has even been compared to a eugenicist. Piers Morgan, who interviewed Sumption on Good Morning Britain, went so far as to claim that Sumption had argued that 'old people have no value'. It was crazy to watch. All Sumption could do was calmly explain that he had never said any such thing.
There is, naturally, a nuanced scientific debate going on about the risks and benefits of lockdown which will no doubt continue for years. But there is also a concerted, bad-faith effort among certain members of the commentariat to monster persuasive advocates against lockdowns. It is an intellectually dishonest attempt to present them as morally repugnant and beyond the pale.
This is why Sumption is a key target. He is one of the great legal minds of his generation, and he has spoken consistently about the dangers lockdowns pose to our freedoms. Of course, he has not become a eugenicist. Nor was his argument abhorrent. He was stating a basic moral truth about how we allocate resources. Yet his critics saw an opportunity to cast him out of public life.
This has to be called out. Whether pro- or anti-lockdown, we cannot allow arguments on either side to be caricatured as inherently evil. Sumption has been a robust and compelling opponent of government policy over the past year. Maybe you disagree with him, maybe you agree. But it cannot be right that public intellectuals are thrown to the wolves for disagreeing with government policy. We have to curb this McCarthyite hectoring of lockdown sceptics and embrace open and frank debate about the way forward.
Luke Gittos is a spiked columnist and author. His latest book, Human Rights – Illusory Freedom: Why We Should Repeal the Human Rights Act, is published by Zero Books. Order it here.
Picture by YouTube / Policy Exchange.
To enquire about republishing spiked's content, a right to reply or to request a correction, please contact the managing editor, Viv Regan.