Lockdown is a luxury few can afford
Staying at home is the privilege of well-off, middle-class professionals.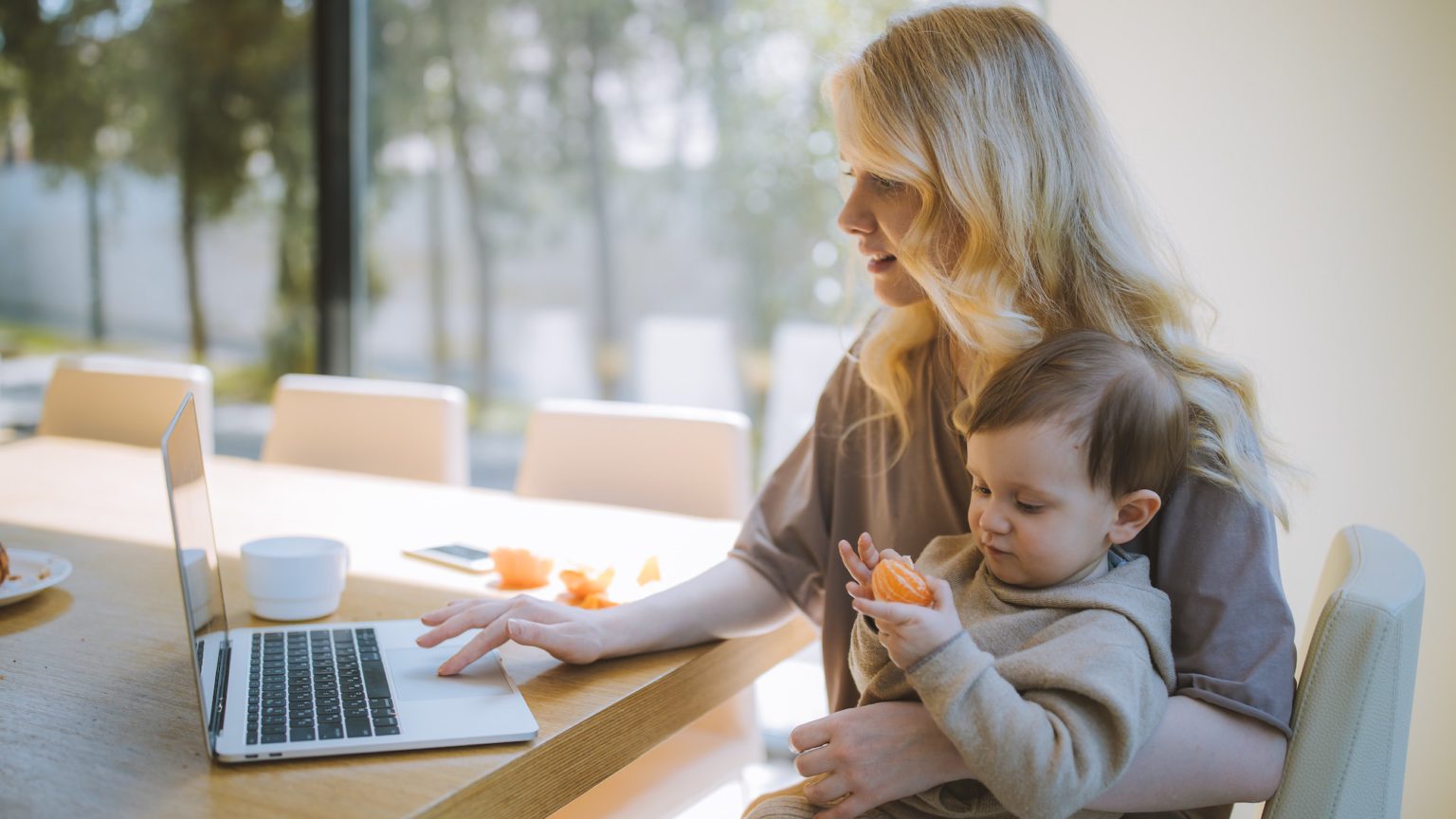 At the beginning of the year, the UK government caved in to mounting pressure from teaching unions, Labour and others, and closed schools to all, except for those kids deemed vulnerable, or those whose parents are deemed critical workers. For most parents, then, the school closures have meant working out how to earn a living under lockdown, while trying to look after and teach kids at home.
The close-the-schools lobby is not done, however. It is now complaining that 'too many' children are still attending school. The National Association of Head Teachers announced that 30 per cent of schools were reporting attendance of over a third, with another 38 per cent reporting classes still containing 21 to 30 per cent of their usual numbers. NAHT general secretary Paul Whiteman grumbled that 'it is critical that school places for the children of key workers are only used when absolutely necessary in order to reduce the numbers in school and stem the spread of the virus'.
Those in favour of an even tighter lockdown have focused their ire on the ever-widening definition of an 'essential', 'critical' or 'key' worker. So they have attacked the Department for Education for classifying university staff as critical workers, and blamed the government for its growing list of key-worker exceptions. As SAGE member Stephen Reicher fumed, the broader definition of essential work has 'made a complete mockery of the policy'. Ever the man to take lockdown one step further, Labour leader Keir Starmer squawked that 'quite a lot of people are surprised that primary schools are closed and that nurseries aren't closed'.
Whiteman's complaint that many parents are now questioning 'why their children are being asked to stay at home when so many are not' is as mean-spirited as it is divisive. As a current home-schooling parent who cannot work but is not a critical worker, I don't question my parent friends who are. But it seems it is easier for politicians and union heads to blame parents who are struggling to keep a job and earn a living than accept that teaching children and students, and letting parents work, are social priorities in themselves, even in the midst of a pandemic.
It is not surprising that a significant proportion of the school-age population might count as the children of critical workers or are deemed vulnerable. Around 8.1million children are of school age in the UK. During the first lockdown, the Office for National Statistics estimated that, according to the government's earlier criteria (excluding the new additions), around 10million people in the UK – or a third of the working population – count as 'critical workers'. Out of those, the ONS estimates that 3.2million key workers live in households with school-age children.
Add to this those children the government belatedly categorised as vulnerable – which is to say, kids who live in poorer households, with no one who can easily supervise them – and it becomes clear that the number of kids officially entitled to go schools during lockdown will easily amount to several million.
The DfE's decision to grant university lecturers critical-worker status has been much derided. Yet, as the DfE puts it, it has done so in order to '[prioritise] the return to face-to-face teaching only for courses which are most important to be delivered in-person in order to support the pipeline of future key workers'. In other words, lecturers are key workers because they're educating future key workers, including those studying medicine, dentistry, subjects allied to medicine, veterinary science and teacher training. Those who like to hammer the government for not having invested in staff and recruitment in the NHS need to ponder their own enthusiasm for postponing the university education of doctors and nurses.
And what exactly is the problem with keeping the schools as open as possible? While teaching unions have agitated over their members' safety, there is still little to suggest that teachers and lecturers are any more at risk than other critical workers. There are certainly other groups in the workforce – in health, social care, services and industry – who were more badly affected by Covid during the last lockdown (according to the ONS's last analysis).
Of course, the government has justified the school closures on the grounds that they will reduce Covid transmission rates in the wider community. On this epidemiological point, the unions and government seem to be in bed together. But the logic of closing schools to the children of non-critical workers therefore makes little sense. After all, if children really were such a significant source of infection, it would not be the children of critical workers – themselves likely to be more exposed to infection than those of us stuck at home – who you would let back into schools.
The school-closure row shows up the divisive politics of insisting that some workers are more essential than others. After all, teachers and lecturers are essential because schooling is both a social necessity and a de facto form of childcare, on which most parents rely. The loss of that care impacts on everyone who depends on it, not least those parents among the 20million other workers not deemed 'essential', but who contribute to the economic life of the country. Calls for teachers to be vaccinated ahead of other workers can only breed further resentment among other working people who are deemed less important, but who face greater risk.
The school-closures row ultimately reveals the difference between those of us who recognise that people need to go to work to keep society working (and have their children looked after to do so), and those who fantasise that lockdown really can mean everyone staying at home. The fantasists seem to forget that food and other things still need to be produced, transported and delivered, and that critical services, from healthcare to waste disposal, still need to be maintained.
There is, in reality, no such thing as a 'hard' lockdown. There is only a harsher distinction between those who have the privilege to work at home while still earning a living, and those who have no alternative but to go out there to do the work that cannot be done from one end of a Zoom call. And it is these millions of working people through which, inevitably, Covid will circulate more freely, regardless of masks, sanitisers and the rest. Enthusiasts for a 'hard' lockdown refuse to accept this reality. And, in doing so, they evade responsibility for deciding how to strike the incredibly difficult balance between the twin necessities of controlling a virus and keeping society going.
The pretence that we can all 'stay at home' highlights how the response to the pandemic has been driven by the preoccupations and interests of well-off, middle-class professionals, and, to a lesser extent, the more securely paid public-sector employees. The part-time, zero-hours, self-employed and otherwise precarious workers, who have faced cuts in wages and redundancies, have been abandoned to sort out their own childcare.
So, while the closure of schools is a privilege for a select few, schools opening is a necessity for many. This is why they need to reopen.
JJ Charlesworth is usually an art critic but is currently a home-schooling dad.
To enquire about republishing spiked's content, a right to reply or to request a correction, please contact the managing editor, Viv Regan.