British campuses have an Islamism problem
But university leaders think it is Islamophobic to talk about it.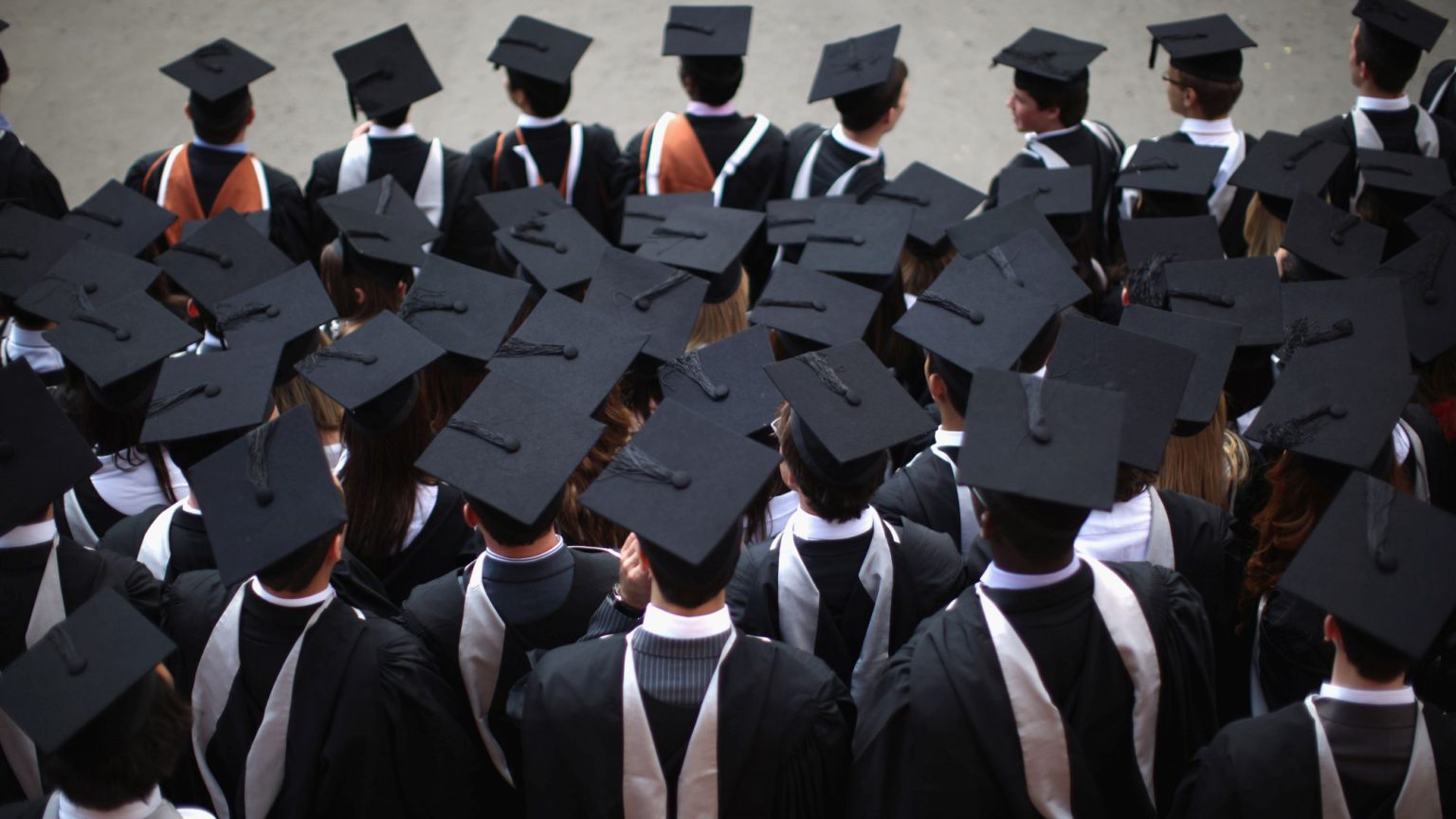 Britain has not yet woken up to the magnitude of Islamic radicalisation in our universities.
A 2019 document published by four major UK universities (Durham, Coventry, Lancaster and SOAS), titled Islam and Muslims on UK University Campuses: Perceptions and Challenges, talks for 70 pages about how Muslims are unfairly subject to Islamophobia on campus. It even suggests that discussing the problem of Islamic radicalisation on campus is a contributor to this Islamophobia.
The document states: 'Among students, belief that radicalisation is a problem across universities… is strongly associated with negative views of Muslims.' It continues: '[It] must therefore be asked whether government policy on counterterrorism is helping to maintain negative stereotypes of Muslims and to encourage Islamophobia.' So expressing concern about the ideology promoted by groups like al-Qaeda and ISIS is a problem because it makes Muslim students feel isolated? The document doesn't once acknowledge that radicalisation is a major issue; only that Islamophobia is.
But the scale of the problem is undeniable. Research over the years by the Henry Jackson Society has uncovered hundreds of examples of Islamic extremists being invited to speak on campuses across the UK.
There was Azzam al-Tamimi, who spoke at SOAS as a guest speaker on 9 February 2010. At the event, Al-Tamimi expressed support for terrorism in Israel, stating: 'If fighting for your homeland is terrorism, I take pride in being a terrorist. The Koran tells me if I die for my homeland, I'm a martyr.'
Then there is Ismail Patel, invited to give a speech at SOAS in February 2009. Patel has praised Hamas, recognised in the UK as a terrorist organisation, referring to it as 'one of the noblest resistance movements I've come across'. This is the same Hamas whose explicitly stated mission is the murder of Jews, the obliteration of Israel, and the replacement of Israel's government with a Taliban-like theocracy. At Goldsmiths in March 2009, Shakeel Begg spoke at the annual dinner. In 2006, The Times reported that Begg encouraged students at Kingston University who 'wanted to make jihad' to go 'to Palestine… take some money… and fight the Zionists'. He was invited anyway.
Media outlets rightly condemned Westminster University for failing to root out Jihadi John (a former student) after videos surfaced of him beheading hostages in 2015. But they failed to heed the warning signs.
Between 2012 and 2014, the Henry Jackson Society identified 82 different extremist speakers who were granted permission to speak at various UK universities. The speakers came from societies such as IERA (the Islamic Education and Research Academy) and MPACUK (the Muslim Public Affairs Committee).
IERA has been banned from UCL for attempting to segregate students by gender. Two members from the group's Portsmouth sector have reportedly been killed fighting for Islamic State. The group has admitted that the aim of its Dawah training on-campus is to recruit students. According to the Henry Jackson Society, speakers from IERA have appeared at scores of events on British campuses.
Then there is the Muslim Research and Development Foundation (MRDF). Its founder, Haitham Al-Haddad, has spoken at numerous university events, and was reported to have expressed homophobic ideas, referring to 'the scourge that is homosexuality'. He has also stated that 'a man should not be questioned as to why he hit his wife', and has suggested the death penalty for apostates. Alomgir Ali of MRDF has claimed that 'for a woman, a home is a natural form of a hijab'.
We should allow radical thinkers to speak, in the name of freedom of speech. But equally, we should demand our right to criticise and to speak back, without it being seen as hate speech or prejudice against Muslims. Universities are a place for critical thinking, and if this is forgotten, the cost will be great.
Rohan Gupta is a writer.
Picture by: Getty.
To enquire about republishing spiked's content, a right to reply or to request a correction, please contact the managing editor, Viv Regan.