We mustn't allow the local elections to be delayed again
They are essential if we are to protect our diminishing democracy.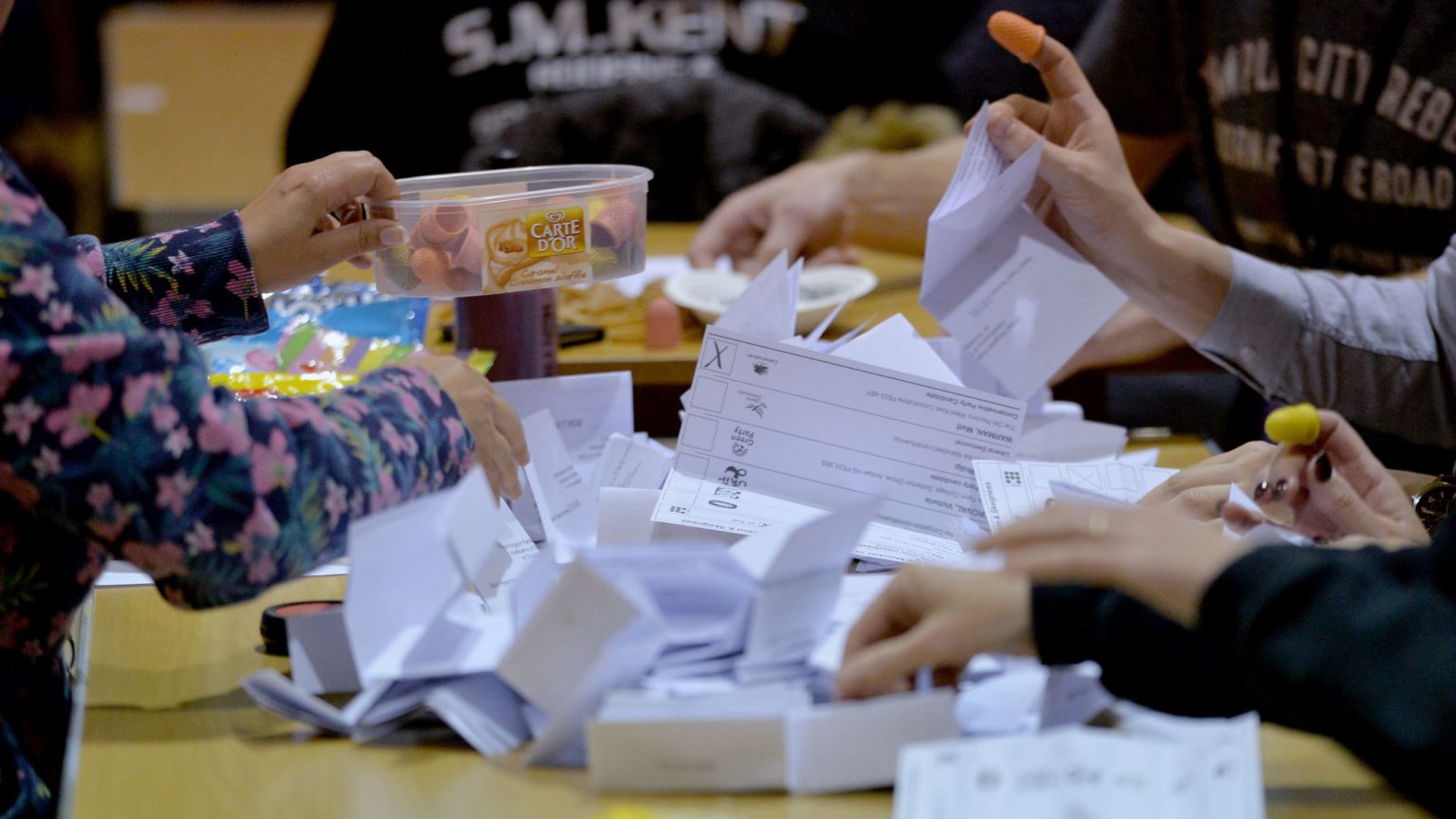 At a time when we should be celebrating the independence of Great Britain, and the plentiful opportunities that our newfound freedom presents us, it is perhaps inevitable that our government has stifled any feelings of positivity with the announcement of a new nationwide lockdown.
This news comes as a shock to nobody. This government has demonstrated consistently an obsession with rule by diktat without the adequate or necessary parliamentary scrutiny we expect in the United Kingdom.
More alarming still are rumours now circulating that May's local elections will be postponed. For a country that purports to be a democracy, to delay these elections and deny the British people the right to voice their concerns would be no less than a travesty.
People from all walks of life are contending with the erosion of their liberties: from the elderly, who have been so brutally scared into submission as to be too afraid to leave their homes; to parents, whose livelihoods and schedules are in chaos as the government flip-flops on education from one day to the next; to students, now living out dystopian nightmares at universities across the country, forbidden from leaving their rented properties, all while still paying full whack for what are now glorified online courses.
In the context of the aforementioned bungling, and with a Conservative government acting as though it were a dictatorship, to remove people's right to vote is unconscionable, though sadly predictable. Freedom of choice and freedom of speech have been slowly eroded over recent decades, and that trend is now accelerating at an alarming rate with the advent of Covid-19. We now find ourselves in a moment where we should be celebrating the return of much of our freedom with lower taxes, lower regulations and greater autonomy, yet we face losing the thing that underpins any democracy – the right to vote.
A postponement would likely be a relief to all of our mainstream political parties, none of whom have demonstrated the leadership or courage to take strong decisions over the past 10 months, or to present any semblance of an exit strategy.
Parliamentary scrutiny of the rules that now govern our lives is already non-existent. If the general public cannot even protest at the ballot box, then by what right can we describe our political institutions as in any way democratic? It is clear that the prime minister isn't willing to make brave and bold calls. Indeed, his propensity to view government as a popularity contest may lead to the elections being postponed in order to avoid the pushback we can expect from the electorate. It is integral to the future direction of our country that we ensure he is not allowed to do this.
Liberty is not only the bedrock of Great Britain's history as a nation, it is also one of the fundamental reasons that 17.4million voted for independence from the shackles of the European Union. The time for courage and accountability has arrived; we cannot allow elected officials to continue to duck and weave away from parliamentary and public scrutiny. On a local level, the officials who represent our communities and parishes is also a matter of great importance. Devolution is central to how we will make a success of the newer and more dynamic Britain that we all want to see.
Beyond the ethics of delaying any vote, such a decision would also speak to the inability of our ruling elite to plan effectively. May is months away, and hardly constitutes the depths of winter. It is perfectly reasonable to think that a solution could be found whereby polling stations are situated outside, or voting could be spread over two days to ensure reduced crowding. Some outside-of-the-box thinking is required in advance, but I fear we can look forward to more reactivity from our perennially late prime minister.
We risk becoming trapped in a vortex of negativity. It is a responsibility I feel keenly as chairman of Reform UK to not only ensure that this government delivers on the opportunities that our newfound freedom presents, but also to recapture the message and spirit of future opportunity, entrepreneurship and positivity that captivated us all in 2016.
Can we still make a success of the future of Great Britain? Of course we can. But this is the moment for a shift in attitudes, and a shaking up of the way this country thinks, and is governed. We are still bursting with talent and potential, but governance by proxy, from officials shown time and again to be woefully out of their depth, will not foster that potential.
Reform UK is raring to go at the May elections and beyond. We have been inundated with applications from potential candidates since our launch and are preparing to offer an alternative voice to those who feel entirely disillusioned by the Conservative government's performance over the past 12 months.
It is time for a shake-up. May's local elections are a crucial touchpoint — delaying them could delay the beginning of the future for the United Kingdom.
Richard Tice is the chairman of Reform UK.
Picture by: Getty.
To enquire about republishing spiked's content, a right to reply or to request a correction, please contact the managing editor, Viv Regan.