School closures will cast a long shadow
A nation that devastates its young people devastates its future.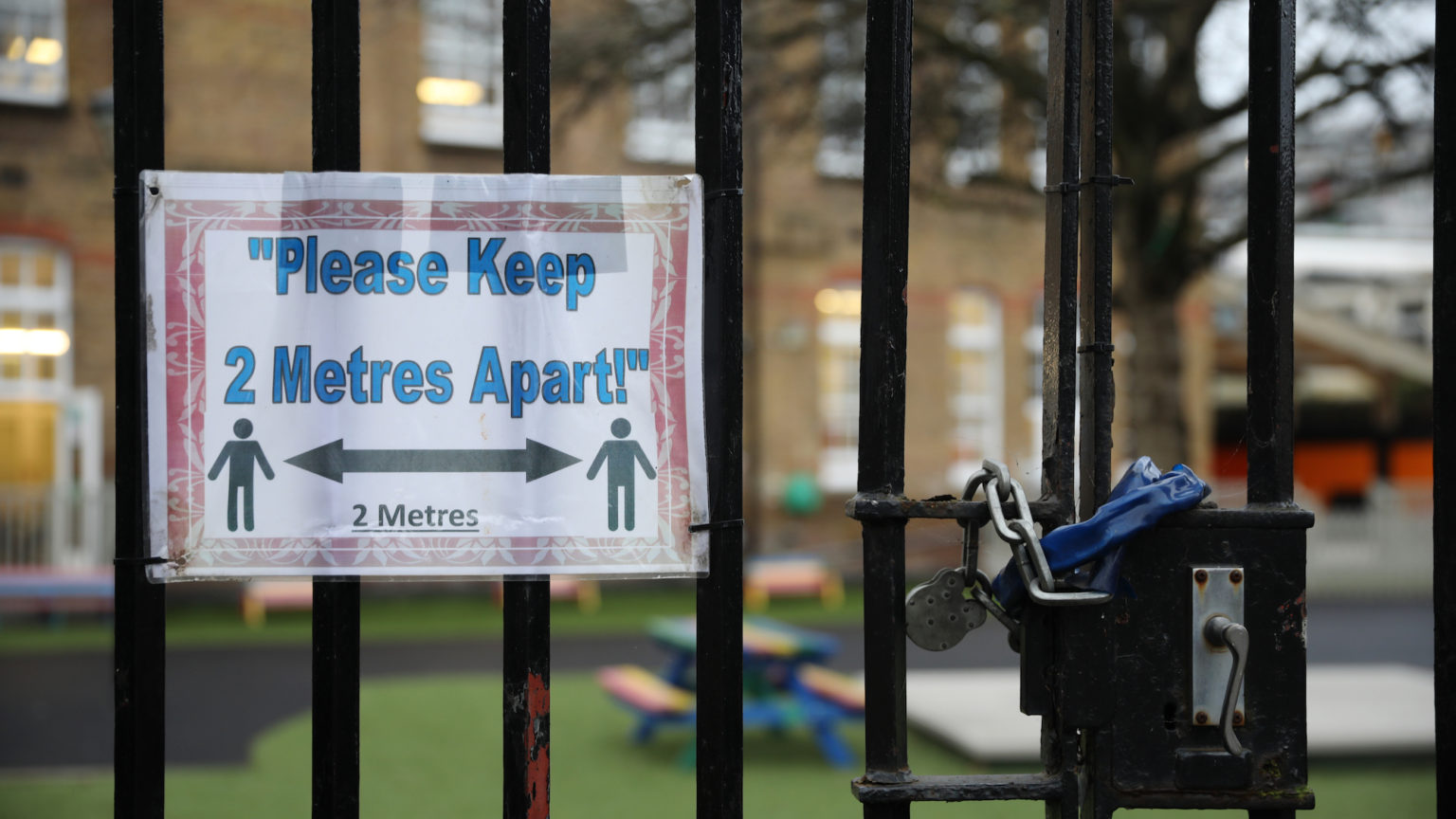 The UK government's lockdown restrictions have already destroyed so much. They have broken the economy, restricted freedoms, and are nearly failing in their only clear objective – to protect the NHS. And they are continuing to do untold damage to the young people whose schools and colleges have once again been shut down. For school students like myself, this is causing a crisis on so many levels that I will be surprised if anything ever goes back to normal.
Primarily there is the damage that lockdowns have done to the education system itself. By shutting down schools, the government has halted and damaged the very process by which we, as a society, prepare young people for adulthood. Perhaps the government has lost faith in its own future. It certainly no longer believes in ours.
We have been living under varying lockdown restrictions for nine months now. During that time, the authorities could have rebuilt and strengthened the educational system so as to ensure young people need not go without school again. But they have failed to do so.
Yes, schools may need to be made safe. But we, as less vulnerable young people, are not as scared of the virus as we are of the government's authoritarian and incompetent response to it. If loneliness is the 'hidden' killer of the elderly, then state-sanctioned isolation will be ours.
The worst part of all this is that the authorities have taken away the centre of existence and failed to replace it. Without school and all that goes with it, there is a void in the lives of young people. Our drive, passion and sociability has no outlet. There are no clubs, no birthday parties and no changes of scenery. There is nothing to excite us. We have been left to live lives framed by caution and fear.
The closure of schools has also taken away our own informal relationships and networks – from the sports we usually play, to the gossiping in the hallways we would normally enjoy. Playing Mario Kart with your dad or having a cup of tea with your mum is no substitute for those everyday relationships with your friends. We are being isolated not only from the world, but from each other.
Education right now is becoming monotonous and almost pointless. The government's announcement that it is effectively cancelling exams this year cast into doubt the whole point of going to school in the first place. It all now looks like such a waste of time. The months of trying to adjust to the Covid restrictions and catch up after the last lockdown now seem to mean next to nothing. Besides, what do the authorities expect Year 11s and 13s to do for the next eight months? Revise?
The direction and purpose of young people's lives has been stripped away. And what's more, there is little sign of any end to this instability in the near future. The effects of the lockdown will be felt not just on those year groups taking exams this year, but on those taking them next year, too. The government claims that it sees 'education as key to the future'. If so, that future looks pretty bleak right now.
And beyond school, the economic devastation wreaked by the lockdown will undoubtedly affect our chances of getting jobs. Especially now that there is no work experience to kickstart the journey.
It all makes for a rather dark future. Not that those in charge of our education seem to have noticed. Instead, they have turned our generation's life-long familiarity with smartphones and social media against us, using it as an excuse to leave us to our own (hi-tech) devices. Social media is at best a distraction or tool to keep in touch, not a lifeline. Yet, as this latest full lockdown begins, teenagers are expected to live their lives in this world of distorted reality for months on end. And I think the dangers of this are being massively underestimated.
Of course, kids are still being taught right now – they're being taught to stay at home, stay apart and keep quiet. And as it stands, there seems to be little end in sight to this (non-)life under Covid.
To bring an end to this abhorrent era, we need to make a determined effort to create the conditions that will allow young people not just an education, but to be young again. Our very future depends on it.
Emma Gilland is a Year 12 student and co-author of The Corona Generation: Coming of Age in a Crisis, written with Jennie Bristow and published by Zero Books. But it here.
To enquire about republishing spiked's content, a right to reply or to request a correction, please contact the managing editor, Viv Regan.