The pointlessness of Keir Starmer
Instead of opposing the government, Labour now supports it all the way.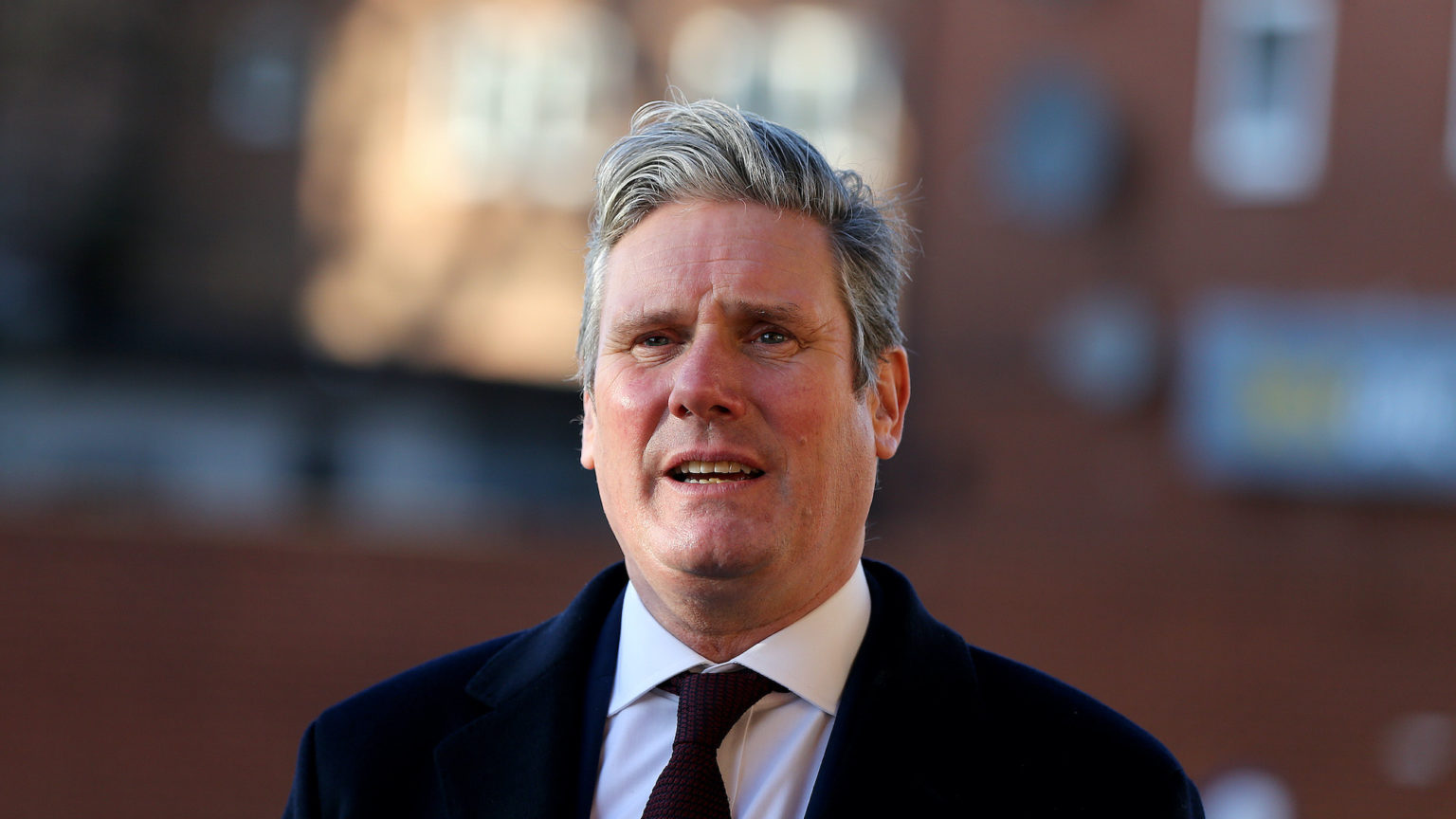 After making fun of the absurd amounts of lacquer used to sustain that quiff, Sir Keir, renowned son of a tool-factory owner, has offered you out. So there you both are, fists raised in anticipation, when Sir Keir makes the first move. And promptly punches himself in the face.
That, if the Labour leader's approach to fighting the government's pandemic response is any indication, is how an actual fight with Starmer would surely go. For as soon as he knows what the government is going to do, he tries to get in there first, no matter the damage the government's course of action will cause.
So when the government started to move towards a national lockdown in March last year, Starmer called for a national lockdown. When the government started to ease social restrictions in May, Starmer called for an easing of social restrictions. And when the government started to think about cancelling Christmas in mid-December, Starmer called for it to think about cancelling Christmas. There are caveats to Starmer's pre-emptive support for government measures, and some 'forensic' cavilling over details and timings. But in substance, Starmer rarely diverges from the government.
This week, he took his pusillanimity to new passive-aggressive heights. After days of pressure from teaching unions, the frightening Covid admissions data emerging from hospitals, and the government's decision already to shut schools and colleges in certain parts of England, Starmer bravely announced that it 'was inevitable more schools will close'. And he wasn't done passing off statements of the bloody obvious as his own work. He later called on the government to close more schools. Which was a decision every man and his dog knew the government had already chosen to take.
It was almost refreshing to see Starmer make a press appearance after, rather than just before, the prime minister had announced he was going to plunge England into another lockdown. Sure, Starmer said little the government hadn't already said. And he opposed even less than it had, telling his interviewer that there was nothing missing from the measures announced. But at least he had let the government announce its own dirty work this time, rather than doing it for them.
What he did not do, as Labour has been unable to do throughout the pandemic, is offer anything vaguely resembling opposition. What about the damage the latest lockdown will do to the livelihoods of so many? The further harm it will do to our everyday freedoms? The devastating effect on our children? And what about the possibility of alternative approaches to the pandemic? On all these questions, Starmer had nothing to offer but well-worn platitudes about the necessity of making difficult choices. And so he and his party will bow down to the 'inevitable' and support the latest set of severe lockdown restrictions. Just as they have done from the very start.
Among the Labour left, Starmer's failure to oppose the Tories has not gone unnoticed. Twitter has been alive with the sound of Momentum crying. But Starmer's left-ish critics are not really interested in actual opposition – that is, in actual scrutiny of and debate over lockdown restrictions. By and large they support them with as much vehemence as, if not more than, Starmer himself.
No, their main objection is pettier, more party political. They want Starmer to come out as an even harder champion of even harder lockdowns, so as to put some clear red water between Labour and the Tories. This would enable Labour, as one prominent bourgeois Labourite cynically put it, to 'nail this national catastrophe on [the Tories]'.
And no doubt, in time, Labour will try to do precisely that. Which isn't so much about opposition as exploitation – the exploitation of the tens of thousands of Covid-related deaths for electoral advantage.
Not that this will save Starmer and Labour. Their problems run deeper. Starmer's lack of anything in the way of political substance or principle is not unique to him. It reflects the hollowing out of the party he now leads with such cowardice. One supportive columnist complained this week that 'we don't yet know what it is Starmer burns to change. What drives him, excites him, but also sets him apart from anyone else in contemporary politics.' It could be a long wait.
Just as stones do not possess blood, Starmer does not have burning political conviction. It's against his nature. He is a technocrat, not a firebrand. He is selling a brand of managerialism, not expounding a vision. But what would be merely tedious in normal political times has become dangerous in the era of Covid. Because if ever there was a need for genuine political opposition to government policymaking, it is now, as the state continues to deprive us all of life and liberty.
Among the many aspects of contemporary political and social life laid bare by the pandemic, the emptiness of Starmer's Labour Party is one of the more dispiriting.
Tim Black is a spiked columnist.
Picture by: Getty.
To enquire about republishing spiked's content, a right to reply or to request a correction, please contact the managing editor, Viv Regan.