Take it from a trucker, Brexit is nothing to fear
We deal with disruption every day. An extra form was never going to grind things to a halt.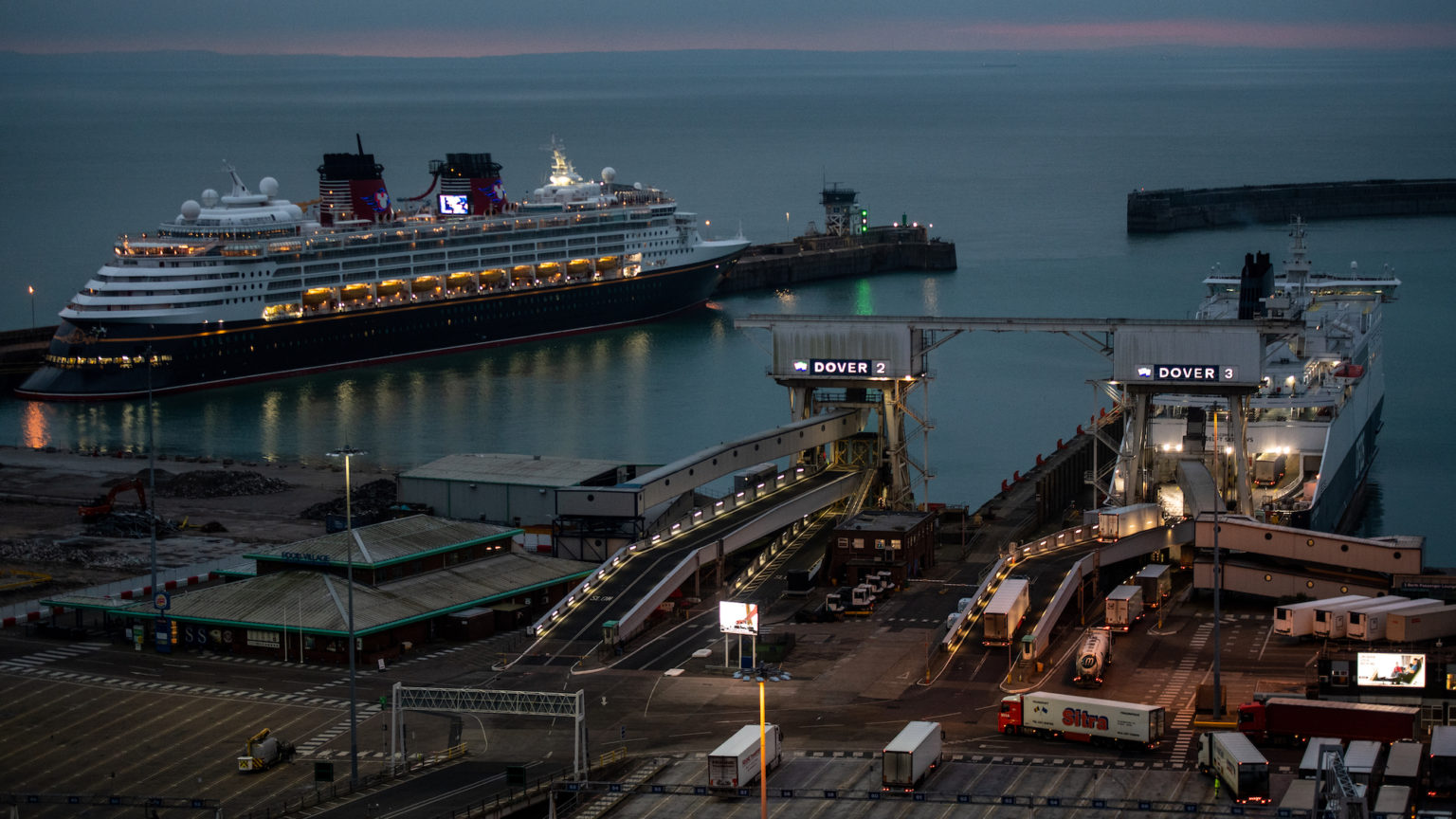 Watching the media reports on the transport situation at Dover on New Year's Day was amusing. Reporters stood in the cold with nothing happening in the background. They then waffled on about how, once traffic picks up, the chaos would come eventually.
It's clear that these journalists know little about road transport. Personally, I doubt there will be significant delays. I'm a truck driver, and have recently done work on the continent to boot. I'm also qualified as a transport manager, and I have studied transport management and logistics, so I know a thing or two.
The main potential problem from Brexit – the one which is animating the media – is that some drivers might turn up to the border with incorrect documents, which could cause delays. The main new document is a customs declaration. These are filled out by the exporter, although the driver will need to carry them, and operators have an incentive to work with customers to get these things right.
Thankfully, there has been a lot of preparation to deal with this potential holdup. The British government has created 10 'Inland Border Facilities' in England and Wales, where hauliers can pre-submit their paperwork before arriving at ports. The government has also made great strides in getting information out to hauliers. There are multiple information points at motorway services and truck stops throughout the country. And there is compendious, well-ordered information on the government website.
Of course, any system can have its problems. But the transport industry is used to dealing with problems. There are already many problems hauliers have to face: traffic, road closures, extreme weather (which regularly delays channel crossings), punctures, breakdowns, and so on.
It is also something of a myth that journeys across Europe were completely unimpeded before Brexit, and that a trip to Barcelona was the same as a trip to Birmingham. International hauliers in the EU have always needed extra paperwork – such as road consignment (CMR) notes and 'green card' insurance forms – for crossing borders. I have personally been stopped by French customs while we were still in the EU because I was in a foreign-registered lorry.
But road transport is a mature and competitive industry and it is remarkably adept at preparing for and dealing with issues as they arise. Even a No Deal Brexit would have been less of a problem than many predicted. Any form of Brexit had the advantage of being predictable, unlike road closures, weather and other obstacles. It never ceases to amuse me how much anxiety there has been over potential delays at the Channel due to Brexit, while so few are concerned by the regular, severe delays at the Dartford Crossing or the interminable roadworks on the M6. These problems clearly have a cost to us all, yet they are never discussed.
If anything, Brexit could be good for the British haulage industry. While road freight has risen inexorably since the 1970s, it has been transformed by the EU's free movement of goods and labour, and its expansion eastwards. The business model of the EU is simply to leverage cheap labour to the fullest extent. Next time you see a foreign lorry, check the small letters at the start of the number plate. You will see that most will have markings like BG for Bulgaria, RO for Romania or PL for Poland. This is all down to driver pay.
This is not to say there are no UK-based international hauliers. Some exporters may decide the risk premium is too high to use an unknown company for their products. The few UK companies that do regularly go over the Channel tend to serve a niche. For instance, I recently delivered pharmaceuticals. Other British companies take things like high-end cars, agricultural machinery and exhibition supplies.
There may actually be a small up-tick in demand for international drivers from the UK now that Brexit has come into force. The weaker pound has made our drivers a little more competitive, and it is possible that some operators have been waiting for the outcome of the deal negotiations before advertising vacancies. Overall, as far as I can see, there isn't much change in the regulations in the Brexit deal from when we were in the EU.
The reporting of the situation at Dover tells us more about the media than it does about the road-transport industry. One of these industries might think it runs the country, while the other actually keeps the show on the road.
Take it from a truck driver. Don't worry about Brexit. We've got this.
Graham Brown is a writer and truck driver. Follow him on Twitter: @hiwaymyway.
Picture by: Getty.
To enquire about republishing spiked's content, a right to reply or to request a correction, please contact the managing editor, Viv Regan.