We need to reclaim our humanity
We have been deprived of the very things that make life worth living.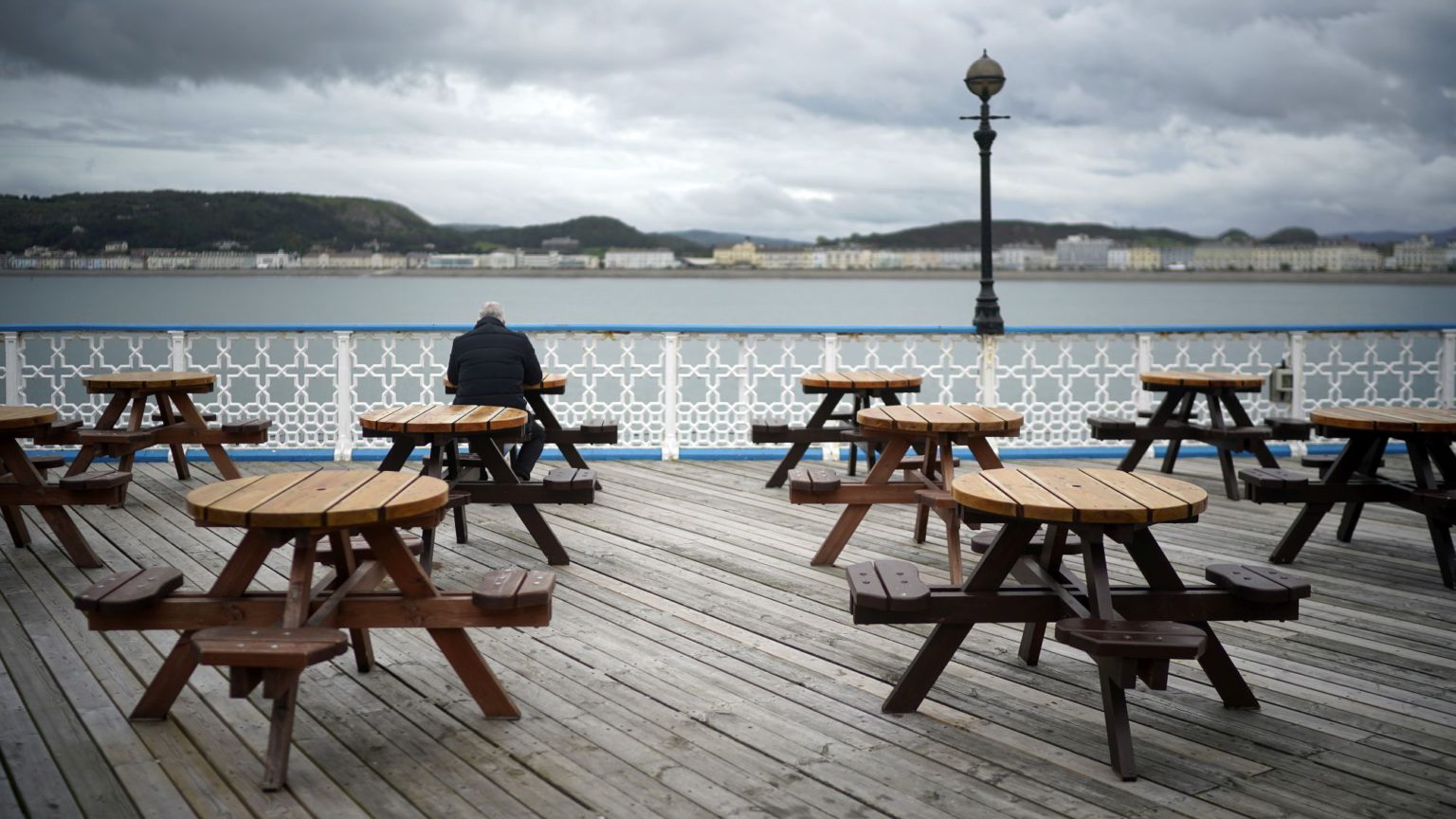 'I wonder how many people who were having affairs before lockdown are saying: "I'm just popping to Primark. It might be a while cos of the queues."'
This was a joke I made on Twitter earlier this year, as the UK was beginning to be released from our captivity, having been put under state-imposed house arrest at the end of March.
In case you're an alien reading this: we'd been told to stay in our homes because a 'highly contagious' new coronavirus named SARS-CoV-2 was on the rampage, trampling everything in its path like Godzilla. The government slogan announced: 'Stay Home, Protect the NHS, Save Lives.'
Job done. Now go forth and shag your pants off.
Unless you're SAGE arch-hypocrite and modeller extraordinaire, Neil Ferguson, who had done that already.
In the summer, having been told by double-act Whitty and Vallance that masks had never been shown to be efficacious, masks were suddenly introduced, followed by more insane rules, including one-way systems in restaurants and allowing six people to gather but only outside, on a Wednesday, wearing a hat. To be honest, the rules are so ridiculously illogical, I can't be arsed to waste time listing them.
The message was clear: stay away from your fellow man, stop being human, and if you get ill for fuck's sake don't go to hospital, because they're full up. Meanwhile, cancers have gone undiagnosed and untreated along with heart disease, dementia, diabetes and strokes. A government report from June suggested that lockdown could cause 200,000 deaths.
And yet, the media are only interested in marvelling at the colourful robes worn by Emperor Covid, as he rode by in his golden carriage: absolutely stark bollock naked.
The public enquiry and subsequent judgement can't come fast enough.
In just 10 months we have destroyed our country, our economy, our freedoms and perhaps most importantly, that transcendent thing: humanity. We're all going to die one day. The question is do you want to spend a life that you've been given in a 400-trillion-to-one lottery muzzled and fearful?
We take significant risks every day. We drive lethal metal boxes at 90 miles an hour on long narrow stretches of tarmac, with other lethal metal boxes coming in the opposite direction. We swim in deep oceans full of creatures that could eat us whole. We fly in long cylindrical tubes 35,000 feet above the ground. We eat food that could kill us if we choke on it. And we ski down near-vertical slopes.
But perhaps the greatest risk we face is that we are the only living creature on the planet that willingly loves another completely, knowing that one day they will die.
It's two years since my husband, Terence, left this world. He had late-stage lung cancer. It was still unexpected. I came home to find him. We were like Darby and Joan or Paul and Linda (without the vegetarian sausages). We were never apart. I love him with every sinew of my body. My world collapsed in on me like a concrete building. I paced around our home for months asking aloud: 'Where are you?'
During his year of treatment I looked into his eyes and reassured him, cuddled him, smoothed his soft silver head and kissed his brow every day. To not be able to do this now would be unthinkable. And yet, people have been prevented from touching those they love who are sick or dying. Holding those we love close and congregating to celebrate their lives is fundamental to who we are as a species. We rely on these transcendent moments in our lives. These rituals are part of us.
Regardless of graphs, slogans and statistics, there is a philosophical imperative to rediscover the transcendence of our humanity. This is what gives our lives ultimate meaning. The love, beauty and goodness of human existence cannot be halted for one virus.
After the Christmas 'Tier 4' lockdown for London and the South East was announced, posts on social media said 'It's only Christmas for God's sake', as if Christmas is nothing to do with love, hope or, indeed, Christianity. The other day on Facebook someone posted 'pubs don't matter as much as lives do'. No Christmas; no pubs; no nooky; no theatre. The Puritans are back as well.
But it's not too late. Jump out and claim your freedom. We need to get back to the beautiful business of being human again, with all the risk that entails. Because to not do so would be to not live at all.
Abi Roberts is a stand-up, writer and free-thinker. She'll be touring her early work-in-progress show around the UK in 2021. Visit her website here. And follow her on Twitter: @abiroberts
To enquire about republishing spiked's content, a right to reply or to request a correction, please contact the managing editor, Viv Regan.