No, vaccines shouldn't be used to 'level the playing field'
'Older populations are whiter' so should have lower priority for vaccination, say US academics.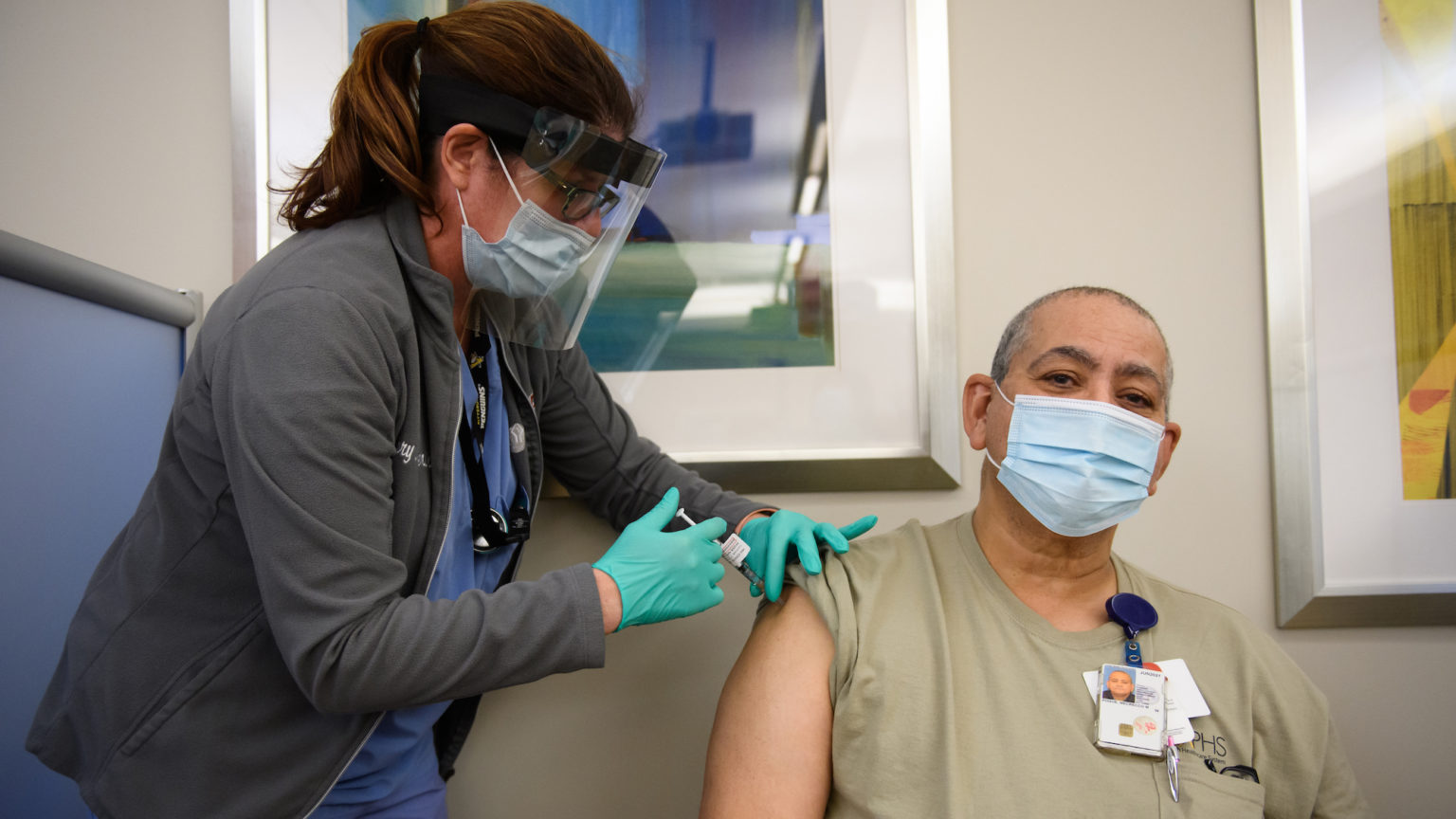 Woke types can't resist politicising everything. Now, they have even come for the Covid vaccine.
Some US academics are arguing that elderly people should have lower priority for vaccination, because they are more likely to be white. The New York Times picked up the story.
Should essential workers get the vaccine before most elderly people? The CDC's recommendation is expected soon in what has become a heated debate. https://t.co/0pdQmNc4Xk

— The New York Times (@nytimes) December 5, 2020
The New York Times story references ethics and health policy expert Harald Schmidt. 'Older populations are whiter', he says. 'Society is structured in a way that enables them to live longer. Instead of giving additional health benefits to those who already had more of them, we can start to level the playing field a bit.'
Yes, you read that right. Here is an academic proposing de-prioritising society's most Covid-vulnerable – risking their health so as to achieve social justice. With thousands of Americans dying every day, many of them elderly, such a policy would inevitably mean more deaths.
Harvard epidemiologist Marc Lipstich is also referenced in the piece. He says teachers should not be counted as essential workers because they 'have middle-class salaries, are very often white and they have college degrees', meaning they are 'not among the most mistreated of workers'. Exactly why someone's economic, racial or educational background should dictate the priority of their health is unclear.
It is no doubt true that Covid disproportionately impacts on ethnic minorities and the worst-off. But by far the most vulnerable people in our society are the elderly and those with serious health conditions. The idea that they should be anywhere other than front of the queue for vaccination is absurd. To bring ideological racial and social-justice goals into the equation is even more ridiculous.
Let's just focus on getting the most at-risk vaccinated as quickly as possible, and leave divisive nonsense like this aside.
Picture by: Getty.
To enquire about republishing spiked's content, a right to reply or to request a correction, please contact the managing editor, Viv Regan.