In defence of Hogarth
The Cartoon Museum's racial audit of its collection is ridiculous.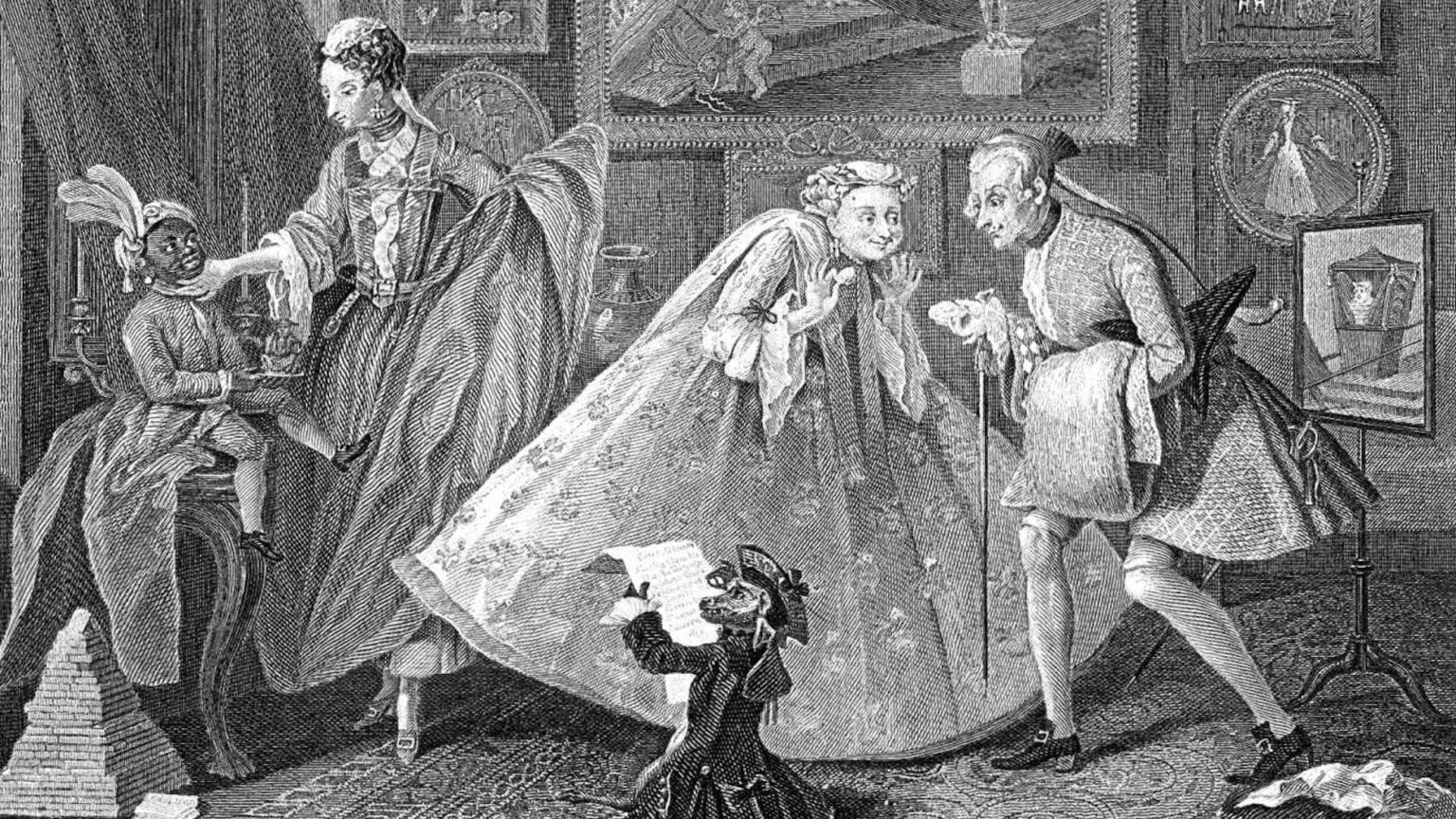 What is going on with our cultural institutions in Britain? Since the horrific and brutal killing of George Floyd by police in Minneapolis in the US, which was rightly condemned and protested against around the world, we have seen corporates, philanthropists and creatives engage in an unhinged campaign of cultural cleansing, completely unrelated to the original issue at hand, in a panicked attempt to demonstrate what steps they are taking to become anti-racist.
The latest institution to try to break into the Premier League of virtue-signalling is The Cartoon Museum in London. The museum's director, Joe Sullivan, has told the Telegraph that its collection is 'over-represented with works by white cisgender men, which of course includes essential and significant works from artists such as HM Bateman, James Gillray, William Hogarth'.
The museum's curators are apparently 'interrogating' its collection of over 6,000 British cartoons and comic artwork. They insist they are not seeking to remove works by famous masters, but to 'balance out the representation' in displays. But then Sullivan also told the Telegraph that, 'from my point of view, and The Cartoon Museum, we are definitely moving towards displaying less Hogarths and more modern and diverse work'.
Less Hogarths, though, is no good thing. William Hogarth (1697-1764) was a great and important artist, a man with a strong moral compass who wasn't afraid to shock and offend the elite of his time. He is the father of British satirical cartoons and illustration, and importantly a quintessential London artist. His influence is felt worldwide, inspiring political cartoons, propaganda art and graphics created for many freedom struggles. Hogarth was also a profound thinker on art and aesthetics. He published The Analysis of Beauty in 1753, in which he wrote about the grace and beauty of the 'serpentine line' in great art, which captures motion in nature and in the human form. How could a museum director be so philistine as to debase and dehumanise Hogarth, reducing him to the clinical status of being a 'white cisgender man'?
This approach also does nothing for talented black, Asian and minority-ethnic artists. It suggests they should be included on the basis of the colour of their skin rather than the quality of their work. There are important BAME British artists out there who employ the aesthetics of cartoons (I know a few), but taking down a few Hogarths from display will do nothing to help them.
The Cartoon Museum should look beyond this black / white dichotomy for more nuance and sophistication, and support British cartoon art that cuts across divisive identity politics.
Manick Govinda is an independent arts consultant, writer and artists mentor. Follow him on Twitter and Authory.
To enquire about republishing spiked's content, a right to reply or to request a correction, please contact the managing editor, Viv Regan.