Welcome to crazytown
The election will stand, but the Trumpist assault on democracy will cast a long shadow.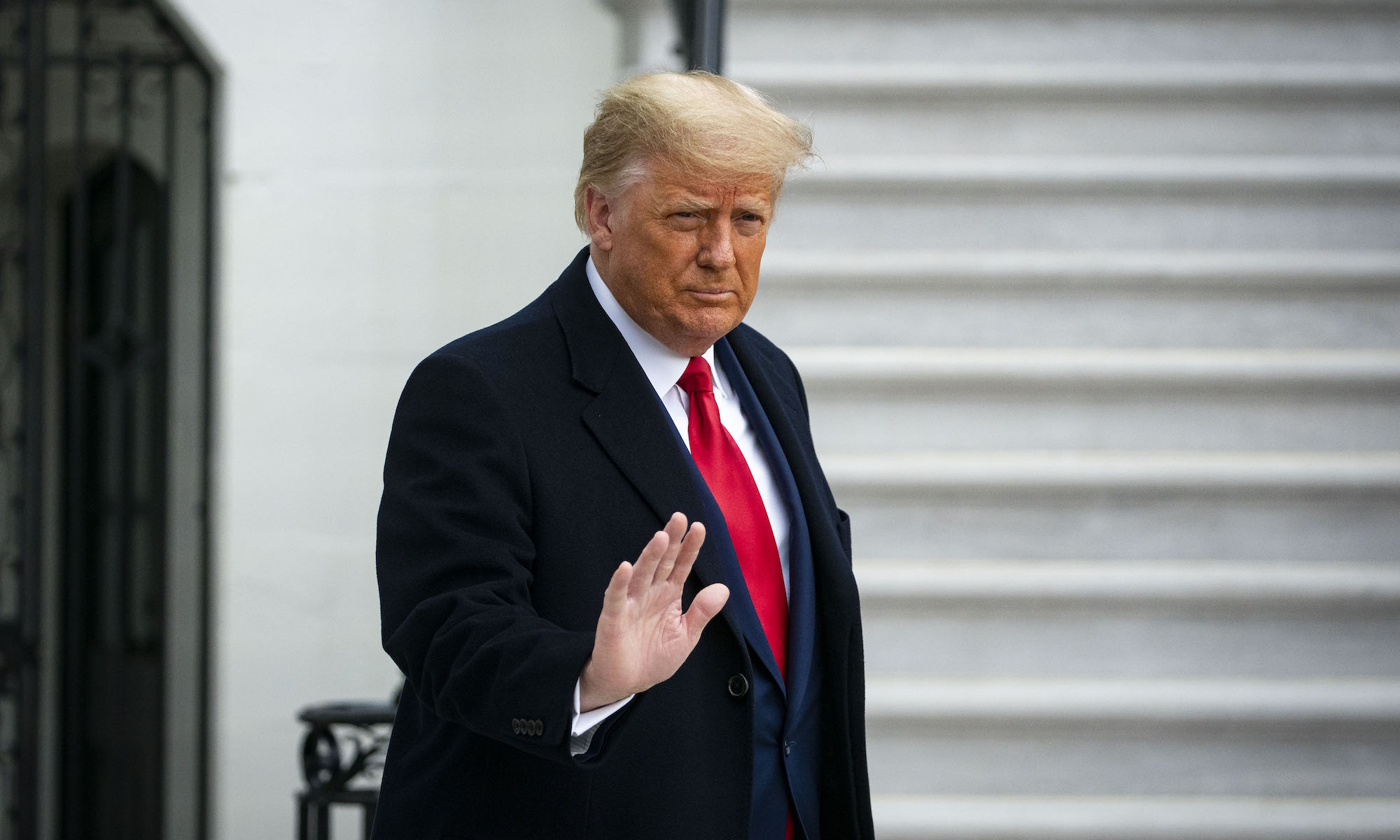 Crazy and all-encompassing, politics in America today can take your breath away. Consider just two of yesterday's headlines. 'Kansas mayor resigns over violent threats for backing mask mandate', the Washington Post reports. '"Burn in hell. Get murdered." One person simply wrote, "We're coming for you."' In relatively normal times, messages like this would have been far fewer and probably taken less seriously. But, the departing mayor explained, 'There's a strong part of me that wants to say they are only words. But people are angry right now, and I don't know that for sure.'
Indeed. People are very angry and turning to what many consider patriotic vigilantism, as the second of yesterday's headlines suggests: 'Ex-cop allegedly held AC repairman at gunpoint, convinced he was voter-fraud kingpin', Talking Points Memo reports: 'A former Houston police captain convinced of a vast conspiracy to steal the election allegedly ran a man off the road and held him at gunpoint, believing there were thousands of illegal ballots in the back of the man's box truck. In fact, [the] alleged victim was an ordinary air-conditioner repairman, prosecutors say. There was nothing fishy in the back of his truck, nor in the repairman's home', which his alleged assailant claimed, 'he and others had surveilled for four days straight, police said.'
It's tempting to dismiss stories like this as anomalies, but credible threats of violence and physical intimidation of public officials has become practically routine. Public-health officials have been under fire for months, and some have resigned in response to protect themselves and their families. Now it's the turn of state and local officials who have opposed Trump's demands to throw out millions of votes and simply declare him president, on the basis of utterly implausible and unsubstantiated claims of fraud. Recently, the Washington Post reports, an '"enemies" list of state and federal officials who rejected Trump's baseless election conspiracy theories floated up from the dark corners of the web, with home addresses listed and red targets over their photos, the latest in a string of threats to public officials'.
Of course, millions of people who voted for Trump will not actively, much less violently, protest his defeat, but only a quarter of Republicans actually accept the election results, in no small part because the president cheers and leads them on. 'Many Trump votes were routed to Biden', he exclaims. 'This Fake Election can no longer stand.' How were millions of Trump votes 'routed' (without also routing millions of votes for victorious Republican Senators on the same ballot)? Prevailing theories, disseminated to millions on right-wing media, involve an international conspiracy including Democrats, disobedient Republicans, and one dead south American dictator, among others.
This deranged, autocratic, sore-loser crusade to cancel the inconvenient Biden votes of millions of Americans in swing states is endorsed and enabled by Banana Republican members of the House and Senate who fear incurring Trump's wrath. His Z-team of lawyers has compiled a long record of definitive losses in state and federal court, in some cases before Trump appointed judges who issued scathing rebukes to their suits. A majority of cowed House Republicans even signed on to a completely meritless, anti-democratic Texas lawsuit – a request to the Supreme Court to invalidate elections in key states that voted for Biden; the court summarily declined. At least in the short run we were saved by the courts and by conservative Republican as well as liberal Democratic state and local officials who stood up for electoral democracy, potentially at great personal and political cost.
Meanwhile, on 14 December, the Electoral College officially confirmed what reality-based Americans have known for over a month. Joe Biden won the Electoral College as well as a clear popular vote majority, defeating Trump by over seven million popular votes and 306 to 232 Electoral College votes. And while a shocking but unsurprising number of Republicans apparently believe Trump's fantasies of widespread fraud, while the president and millions of his followers refuse to accept electoral defeat, a few more Republican leaders are finally, openly acknowledging what many have privately admitted for weeks: Joe Biden is our president-elect. The election will stand, while democracy teeters.
Wendy Kaminer is an author, a lawyer and a former national board member of the American Civil Liberties Union.
Picture by: Getty.
To enquire about republishing spiked's content, a right to reply or to request a correction, please contact the managing editor, Viv Regan.