Free speech for football fans
Booing BLM must not become a punishable offence.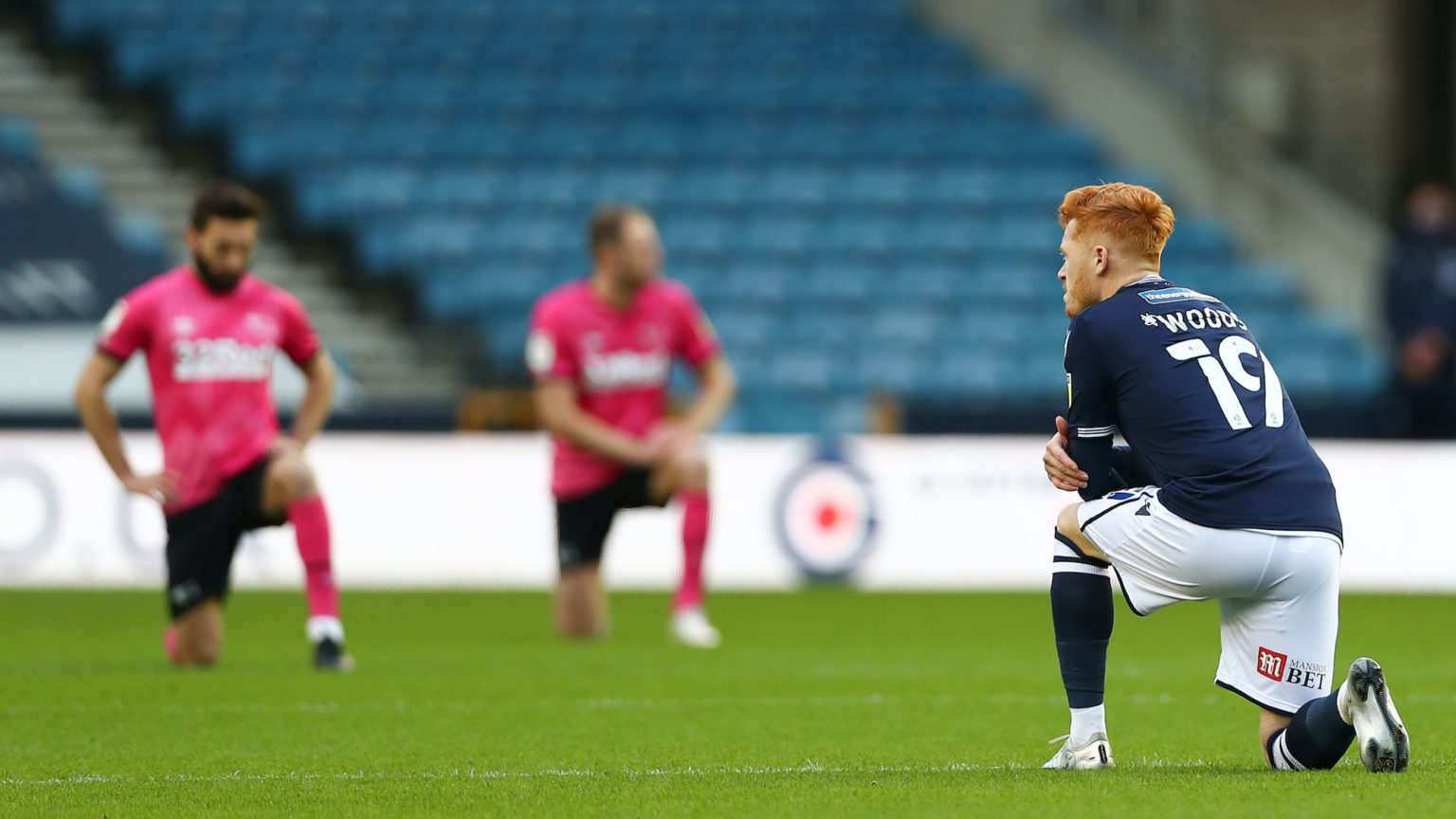 On Saturday, some Millwall fans, on their long-awaited return to their stadium, The Den, booed Millwall players as they took a knee in support of the Black Lives Matter (BLM) movement. One supporter was heard shouting 'get up!' in response to the players. Since then, many pundits and former players have condemned the booing, and Millwall FC has released a statement regarding the incident. Now, the English FA has announced that it plans to investigate the booing. This could have chilling effects not only on football, but also on wider society going forward.
There are two issues to consider in this case. One is whether or not the FA would have the power to ban fans from booing players who take the knee, which would open a legal can of worms and set a dangerous precedent. The other is the dishonest narrative that surrounds this case, exacerbated by elitists and prominent figures.
Starting with the former, irrespective of what you are protesting for or against, people have the right to express themselves. This applies to both football players and fans. The players have the right to kneel for a cause they believe to be just. The fans have the right to express their opposition. It's a two-way street. Potentially to silence the fans, ban them from booing a particular action, or eject those who boo, would be to censor them. It would send a message that some movements are virtually untouchable, which could easily be twisted and weaponised.
Then there is the narrative that is surrounding this case. There is a fraudulent idea that fans who boo players who kneel for BLM are racist. Indeed, this sentiment has been echoed by several prominent figures. The FA has said it 'strongly condemns' fans who 'actively voice their opposition' to players taking the knee — the implication here being, of course, that due to BLM being an anti-racist movement, opposition to it is essentially racist.
If this were the case, then perhaps someone could explain why the Millwall fans applauded the players when a banner was revealed in an act of solidarity against racism in the next match against Queens Park Rangers?
If these fans are just racists, then why was one anti-racist statement booed while the other was lauded?
The answer is simple. Throughout this year, it could be argued that BLM supporters had a huge role to play in disorder and riots. BLM activists and supporters spewed anti-police rhetoric, tore down statues and tried to burn the Union flag. Add this to BLM's other core beliefs – including dismantling the nuclear family – and we have problems. To a lot of ordinary people, to take the knee means to support BLM, and therefore by extension to support the core philosophies, chaos and lawlessness that we have seen.
To make booing BLM a punishable offence would be to place movements of various kinds above disagreement, criticism and scrutiny. This is wrong, and must be fought against. Freedom of expression must be preserved, for fans as well as for players.
Aaron Fenton-Hewitt is a commentator and freelance photographer. Follow him on Twitter: @afentonhewitt
Picture by: Getty.
To enquire about republishing spiked's content, a right to reply or to request a correction, please contact the managing editor, Viv Regan.