The new racialism on campus
University leaders' embrace of critical race theory can only lead to division and segregation.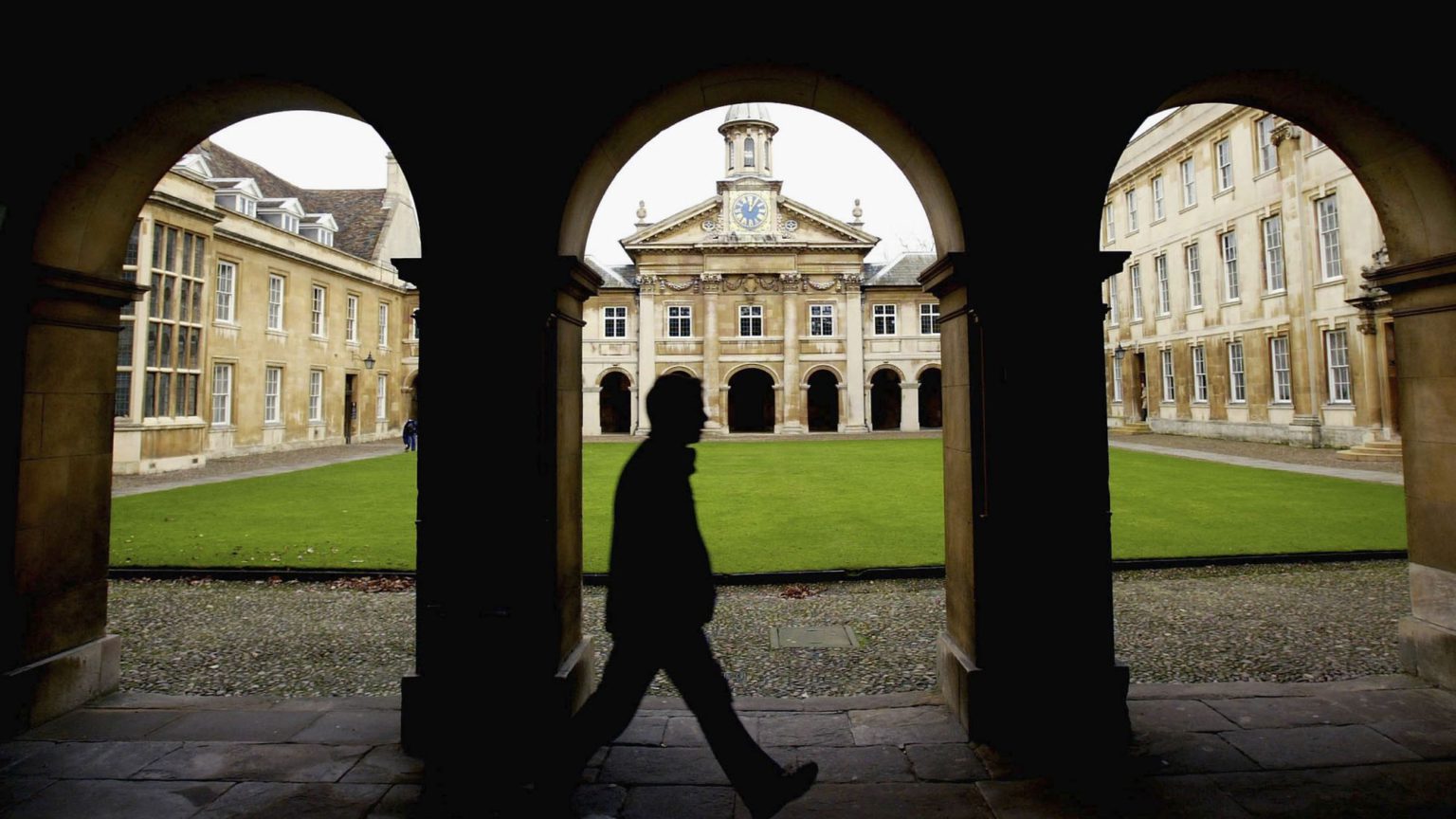 Universities are not, it seems, the decolonised Safe Spaces of popular imagination. Yes, everyone in possession of a contentious view is No Platformed, the curriculum has been rewritten, statues have been removed, reparations have been calculated and paid, Israel boycotted and meat banned. But, according to a shock report from Universities UK (UUK), higher education is not woke, but racist. And not just a little bit racist, but endemically, structurally, systemically, institutionally racist.
Official-looking reports into racism in higher education are not new. In fact, there has been at least one a year for the past decade. The latest, Tackling Racial Harassment in Higher Education, struggles to come up with a new angle. Ethnicity pay gaps, attainment gaps, unrepresentative reading lists, the legacy of colonialism and a lack of staff diversity have all been done. It falls to UUK 'to address racial harassment and make our universities safe places to work and study'.
All those great minds. All that political correctness. And still universities are unsafe for students from minority-ethnic backgrounds. According to UUK, almost a quarter have experienced racial harassment. So despite all the campaigns, awareness-raising and diversity champions, racial harassment, we are told, still severely impacts on the mental health, educational outcomes and career progression of black staff and students.
But here's a puzzle. If UUK really thinks that racial harassment is endemic on campus, why settle for 68 pages scrawled with jaunty script and illustrated with garish yellow blobs? Shouldn't this all be taken a little more seriously? It begs the question: does UUK really believe that lecturers and students are implicated in a mass project of racial discrimination? Do they really think that black academics are routinely paid less than white colleagues for the same work and that black students are awarded lower marks for turning in the same assignments? And if they do, then surely it's not a list of recommendations that's needed but legal intervention. If we take UUK at its word, then universities must be in breach of, at very least, the Equality Act (2010). If vice-chancellors really think that the universities they run are systematically discriminating against black students, they should shut their laptops and call in the police.
Of course, as Tackling Racial Harassment in Higher Education makes clear, this will never happen. For a start, the police would have their work cut out. We are told that, 'Over half of staff who had experienced racial harassment described incidents of being ignored or excluded because of their race'. The most common form of racism reported by both staff and students is microaggressions, defined as 'subtle, less "overt" forms of racism'. Even in 2020, it is hard to justify arresting people on account of their body language or for things they did not say.
The UUK report only begins to make sense when we discover halfway through that:
'This guidance draws on the framework of critical race theory. This proposes that racism is an ordinary rather than abnormal experience, supported by societal structures, and that concepts such as "colour blindness" will only rectify the most overt forms of racism while maintaining structural inequalities. In addition, white people, who as a collective group benefit from structural racism overall, can be complicit (albeit unwittingly) in perpetuating racism and thereby have a responsibility to counter it.'
So, instead of calling in the cops, UUK suggests that institutions roll out a huge programme of anti-racist training that will encapsulate 'concepts of white privilege, fragility and allyship, and intersectionality'. What is unintentionally revealed here is that it is in the very process of challenging racism that universities today racialise and divide students. If UUK gets its way, Induction 101 will ensure new students learn to see skin colour as the most significant feature about themselves and each other.
But seeing skin colour is not enough. Black students must also be taught to see themselves as victims of racism, according to this worldview. And when that racism is, thankfully, rare, it must be found. This is where microaggressions come in: black students must be taught that if a white friend expresses surprise to see you are both taking the same module, or asks where you are from, or congratulates you for doing well on a test, or says they like your hair, then you are a victim of racial harassment. And if none of these things happen, then you are still a victim if, 200 years ago, your university received a donation from a colonialist. At the same time, white students are to be taught about white privilege, white fragility, white allyship, microaggressions and intersectionality, and will be expected to undertake racialised unconscious-bias training.
UUK creates the very disease it seeks to remedy. Its authors do this with such commitment that, by the end of their report, they suggest, 'It may be helpful to have separate spaces for black, Asian and minority-ethnic staff and students to discuss among themselves, as well as discussion forums for white students and staff'. Their recommendations end, quite logically, in segregation.
UUK does a great job of illustrating what can pass for academic research today. The rule seems to be: start with your conclusions and then work backwards, filling in any gaps with anecdotes. Rather than being an important starting point for research and a prompt for further questions, 'lived experience' is presented as incontestable truth. This means that if an incident is perceived as racist then it is treated as such, irrespective of intention. Tackling Racial Harassment in Higher Education is not an advert for academic rigour, but an exercise in political conformity.
Tackling campus racism seems primarily these days to be about shoring up the moral authority of institutions that have become devoid of all purpose. Vice-chancellors don't like to think of themselves as mere purveyors of a commodity, but seem incapable of articulating the intellectual importance of universities. Unable to defend academic disciplines that stand accused of Eurocentrism or elitism, they fall back on shaping 'the minds and attitudes of the next generation' and 'driving cultural change'. We need to ask whether racialising and segregating staff and students is a price worth paying for university leaders to feel good about themselves.
Joanna Williams is currently researching hate crime in her role as director of the Freedom, Democracy and Victimhood Project at the think tank, Civitas.
Picture by: Getty.
To enquire about republishing spiked's content, a right to reply or to request a correction, please contact the managing editor, Viv Regan.