Priti Patel and the infantilisation of public life
How did a minister's workplace behaviour become such a huge political issue?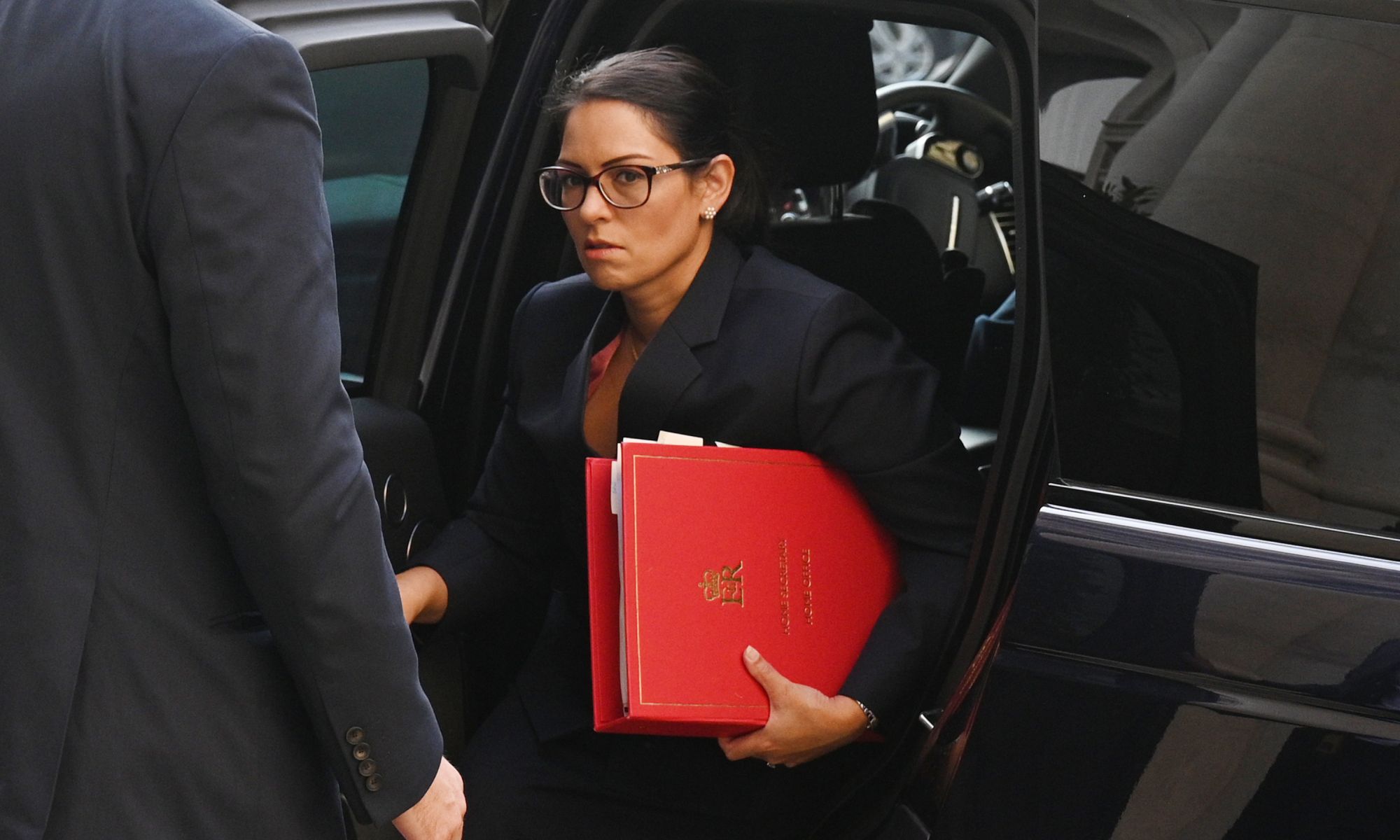 UK home secretary Priti Patel has recently been hauled over the coals because she was found to have breached the 'ministerial code' on bullying. While many have focused on Patel's behaviour, few have questioned what exactly the 'ministerial code' is and why it exists.
If they did they would discover that this code is actually a relatively recent invention. Indeed, before 1992, when then prime minister John Major published Questions of Procedure for Ministers, it did not have any formal, public existence. And it was not until 1997, under Tony Blair's New Labour government, that Questions was renamed the 'ministerial code'.
This is no coincidence. Under New Labour, political substance, including a commitment to socialism, was increasingly replaced by political style. What mattered was less what a politician believed and did and more how they behaved and presented themselves. Hence the word 'soundbite', a term coined by US media in the 1970s, suddenly acquired political currency during the 1990s. This was because the presentation of political ideas, especially the turn of phrase deployed, was increasingly considered more important than the political ideas themselves.
The ministerial code emerged at this point for the same reason. What mattered in public life, indeed in public office, was less what one did than how one conducted oneself and behaved. Committees emerged whose sole aim was to formalise, institutionalise and monitor what amounted to a form of public etiquette. A case in point is the Committee on Standards in Public Life, which was set up in 1994.
While the focus of such committees and codes was superficial, the effect was profound. Politicians and administrators were made accountable less to the public than to the Westminster equivalent of human-resource departments. These focused on the behaviour of politicians and administrators rather than the actual development of policies. It was telling that in February this year, Sir Philip Rutnam, then permanent secretary at the Home Office, felt obliged to resign on the grounds of what he saw as Patel's supposedly bullying behaviour. Strangely he felt no such compunction when the Home Office wrongly detained, deported and hassled hundreds of British citizens as part of what has become known as the Windrush scandal.
It seems some standards of public life, as Priti Patel has found to her cost, are more important than others. Which is not a surprise. The standards of public life apply not to policymaking, but to interpersonal interactions and behaviour. They have very little to do with the actual contribution public officials make to public life.
Of course, this preoccupation with behaviour, and 'bullying', in the workplace is not limited to high offices of state. It has become part and parcel of the management of everyday life in offices and institutions across the UK and beyond. As spiked regular James Heartfield notes in The Equal Opportunities Revolution, 'bullying' has become a central part of the 'global discourse' of human resources.
Human resources is now a growth industry throughout the West. Its purpose is to manage relationships within a company according to an ethos of 'self-growth'. This entails imposing rules on employees in order to cultivate appropriate behaviour. Such is the centrality of human-resource management to many companies, organisations and institutions today that it often forms a key part of their mission statements and corporate values.
Indeed, from the Home Office to Pret a Manger, these 'emotional labour' rules have often become ends in themselves. A company or an organisation or even a department of state seems almost to exist in order to fulfil the objectives of human-resource management, or to meet so-called standards in public life. This is because managing workplace relations, and cultivating the correct behaviour of staff, has become a way of providing companies and organisations with the moral purpose their actual activity, be it manufacturing or policymaking, seems to lack.
It has certainly helped to make public debate even more superficial. So, a recent edition of the BBC's flagship political show Question Time was dedicated not to the numerous profound challenges the Home Office now faces, from the pandemic to Brexit, but to the workplace behaviour of its staff. Panellists debated the appropriateness of Patel's language rather than the appropriateness of the Home Office's response to the pandemic.
One could ask where the politics is in this discussion of 'bullying'. But I guess that would be to miss the point. Because talking about codes of behaviour, moralising about personal relationships and emoting about the incorrect use of language is increasingly what today's infantile politics is all about.
Stuart Waiton is a sociology and criminology lecturer at Abertay University in Dundee.
To enquire about republishing spiked's content, a right to reply or to request a correction, please contact the managing editor, Viv Regan.