Populism is not to blame for the virus
Brexit Britain has suffered from a high Covid death toll. But then, so has technocratic Belgium.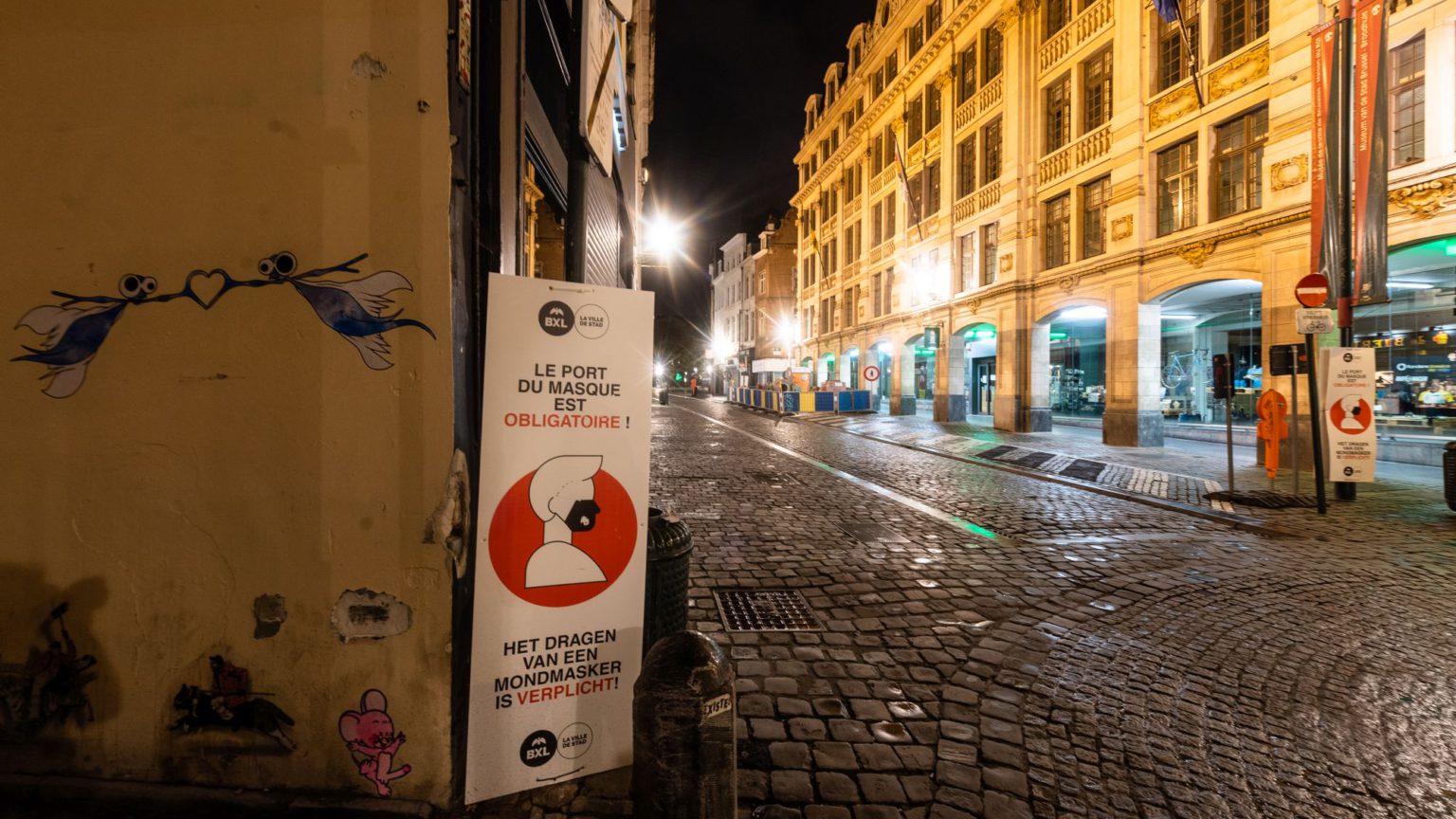 If you were so inclined, you could argue that the government that has handled the pandemic the worst is not that of the UK or the US, as the tirelessly propagated anti-populist narrative has it. It is that of Belgium.
You could even apply the same copy-and-paste Covid critique to the Belgian government's response that has been applied with such gleeful abandon to that of the UK's or the US's. After all, the basic elements are virtually the same. You could point to the Belgian government's vacillations in March, when it prevaricated over locking down, before eventually doing so on 17 March, and condemn it ad infinitum for not locking down early enough. You could point to its chronic failure to provide frontline staff with personal protective equipment and wring your hands at its sheer ineptitude. You could look at the devastation in Belgium's care homes and shake your head at the government's callousness. And you could lament that, while testing has been ramped up, the system, months on, has failed to trace and isolate the infected.
Then, just to ram home the point that the Belgian government has 'catastrophically mishandled' the pandemic, you could cite the dreadful statistic that tells us Belgium (as of 9 November) has the highest Covid-related fatality rate in the world, at 114 deaths per 100,000 people. (To put that into perspective, that is 54 per cent higher than the Covid-related fatality rate in the UK, at 74 per 100,000.)
And you could then draw the same facile conclusion that too many in the US and the UK draw in relation to populism. That the deaths and the misery in Belgium are directly related to the political character of its government. In short, you could blame technocracy.
This means arguing that the Belgian government was singularly unsuited to the task of responding to a pandemic precisely because of its technocratic, globalist character. After all, this is a nation at the geographic and political heart of the EU. A nation that hosts NATO, the military symbol of liberals' beloved rules-based international order. A nation that is dedicated to ensuring the smooth functioning of flows of capital and labour throughout the EU – no wonder, you might surmise, it was so open to the virus.
So, if you want an indictment of technocracy, of neoliberal, globalist orthodoxy, there it is, in the Belgian government's callous disregard for the lives and needs of the Belgian people.
Not that it is really that simple. Technocratic governance, in which political decisions are justified in terms of expert authority, has dominated the political response to the pandemic in Belgium, as it has done elsewhere, including the US and the UK. And it has largely forced us all into the straitjacket of endless lockdowns. But there are other specific reasons for Belgium's struggle to mitigate the effects of a pandemic, just as there are in the UK or the US. It is one of the most densely populated larger nations in Europe, behind only the Netherlands. It has a very high proportion of over-65s in care homes. And, thanks to the regional autonomy of the French-speaking southern region of Wallonia and the Flemish Dutch-speaking northern region of Flanders, mediated by the capital region of Brussels in the middle, it is not an easy nation to govern at the best of times. And the past year-and-a-half has not been the best of times, with Sophie Wilmès helming a caretaker government since October last year, after the collapse of Belgium's governing coalition in December 2018.
Moreover, as Professor Steven Van Gucht, the virologist responsible for Brussels' scientific response to Covid, points out, Belgium counts deaths differently to other nations, including deaths in care homes that are suspected, but not confirmed, as Covid-19 cases. This might partially explain why its Covid-fatality rate is so much higher than other nearby nations, such as the UK, Spain and France, that have also been hit hard by the pandemic.
So it would be wrong to pin the blame for Belgium's particular troubles solely on its technocratic government, its globalism and its EU-ification.
But then, isn't that precisely what many Trump-loathing, Brexit-hating centrists have been doing in relation to the US and the UK? Haven't they been cynically and opportunistically attributing these two countries' relatively high Covid-related death tolls to populism? Isn't that what the Democrats spent most of the presidential campaign arguing? That Trump was 'responsible', as president-elect Joe Biden put it, for 220,000 deaths? Isn't that what Britain's liberal-left establishment has been echoing constantly? That Boris Johnson's Brexity government, by the very nature of its putatively expert-averse, nationalist populism, has contrived to leave Britain with over 40,000 Covid deaths?
Indeed, driving much of our political and media elites' criticism of the Tories' and Trump's response to the pandemic lurks their long-standing anti-populist animus. That's why they are not only desperate to pin the deaths and suffering on Boris Johnson or Trump, but also on their populism, from their supposed dismissal of experts, to their loose relationship to scientific facts, to their belief in so-called national exceptionalism, and so on. And, as a result, the anti-Brexit, anti-Trumpers have weaponised a pandemic, and relentlessly and disingenuously politicised its sometimes fatal consequences – all in the service of their anti-populist crusade.
For them, it makes cheap, cynical sense to do this. It enables those of an anti-Trump and anti-Brexit bent to cast their opponents as evil, as, effectively, killers, while dressing themselves up as good, as, effectively, life-savers. And it enables them to cast populism as the cause of our Covid woes, and the technocratic consensus of the glorious pre-2016 years as the solution. Or as Biden puts it, his Covid plan 'will be built on the bedrock of science', as opposed to Trump, who built his, presumably, on wishful thinking.
Except, as Belgium shows, this political Manichaeism is not only dangerously divisive — it also does not make any sense. For Belgium, this bastion of technocracy, has not handled the pandemic any better than its political antipodes in Brexit Britain or (for the time being) Trump's America. In fact, what is striking is, first, just how similar Belgium's lock-it-down response has been to Britain's and America's; and, second, how similar the problems, too, from the shortage of PPE and the care-homes tragedy to, most strikingly, the failure of an arduous, destructive months-long national lockdown to prevent a second national lockdown this autumn. This despite prime minister Alexander De Croo, in an echo of Boris Johnson's volte-face, announcing in October that 'our country… can't handle a new general lockdown', before, just days later, plunging Belgium into yet another general lockdown.
Populism is clearly not the cause of Belgium's Covid problems. And given Britain's response has largely, and sometimes explicitly, mirrored that of Belgium's and other EU member states, populism isn't the cause of Britain's Covid problems, either. Yet, in light of the growing protests against technocratically justified lockdowns in both Belgium and Britain, it might well provide part of the solution.
Tim Black is a spiked columnist.
Picture by: Getty.
To enquire about republishing spiked's content, a right to reply or to request a correction, please contact the managing editor, Viv Regan.