Never Trumpers: old politics for a new era
The 'anti-Trump Republican' was largely a media fantasy. The voters have moved on from that failed, old politics.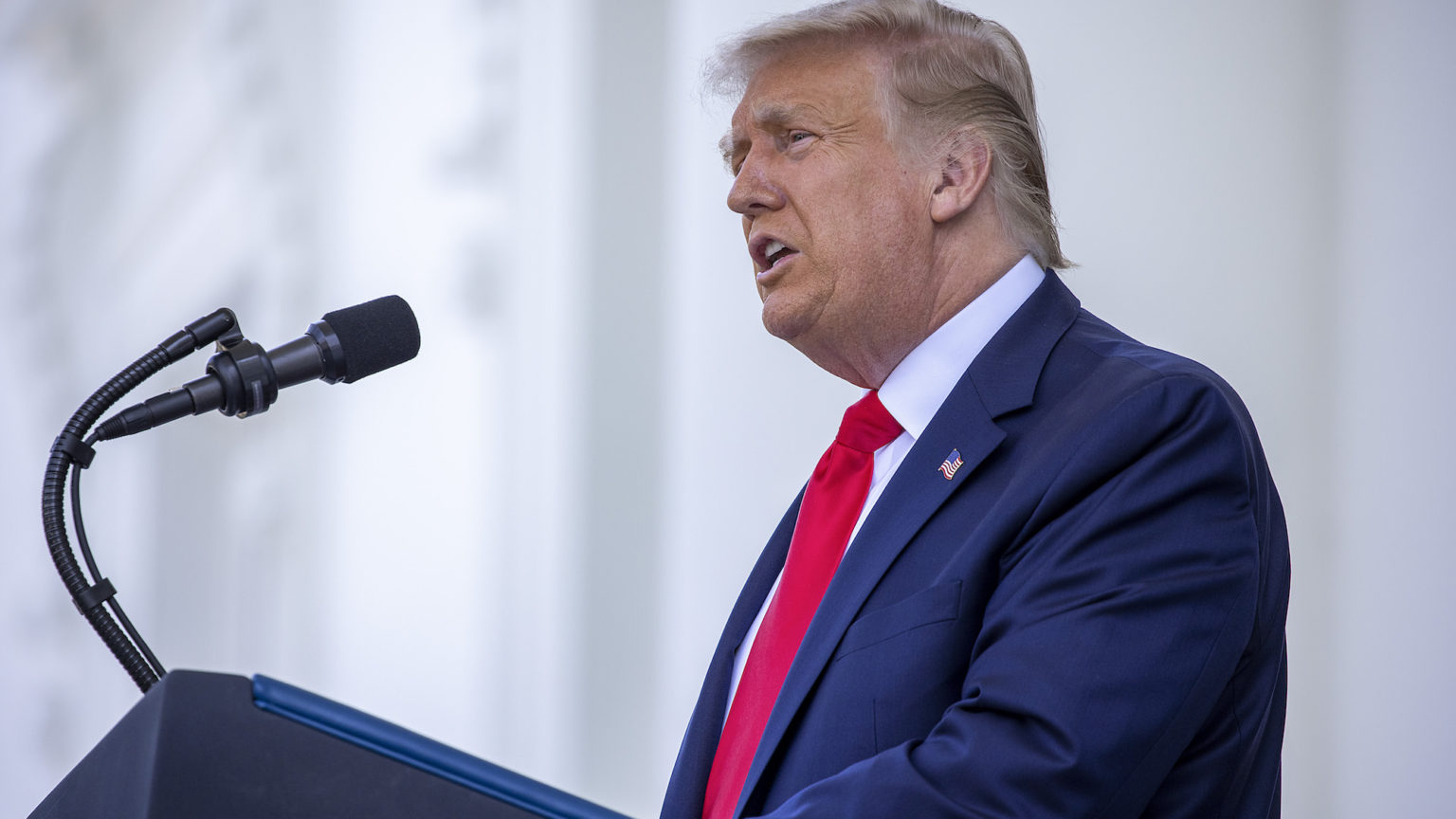 As the last ballots from the US election are counted, Donald Trump's opponents can breathe a sigh of relief. After what has felt like a never-ending process, Joe Biden has won it. Providing legal challenges do not throw a spanner in the works, the end of Trump's reign is in sight.
Among those happy to see that era come to a close (at least for now) will be the so-called Never Trumpers – former Republicans, and conservatives more broadly, who oppose the president.
In the run-up to the race, they received praise in the press: for example,The Economist said, 'Renegade Republicans represent the breadth – and the admirable best – of Joe Biden's coalition'.
The most prominent Never Trump group is the Lincoln Project, which formed in late 2019. Its founders include the lawyer George Conway, who was once considered for the position of solicitor-general by Trump, Steve Schmidt, a former strategist for George W Bush, and Rick Wilson, who worked for both George HW Bush and Dick Cheney.
The Lincoln Project raised millions of dollars for its campaigns against Trump, and was joined in its efforts by other, similar groups. But, in the end, did the Never Trumpers have any great impact on the election? Broadly speaking, no.
Exit poll data are preliminary, and we will have to wait for more figures before we have the full picture. National polls, after all, largely failed to predict the election's close outcome. But comparing exit polls from the 2020 electoral race and that in 2016 suggests some interesting broad trends.
Last time around, Trump took the votes of 88 per cent of people identifying as Republicans, according to CNN. This compares to Hillary Clinton taking 89 per cent of the votes of people identifying as Democrats. In the 2020 vote, the figures were 92 per cent of Republicans voting for Trump and 94 per cent of Democrats for Biden.
So far, then, it doesn't look like the Never Trumpers had a huge impact – the exit polls suggest a higher proportion of Republicans backed the president than last time.
To be fair to the Never Trumpers, six per cent of self-identified Republicans did vote for Biden. But also, six per cent of Democrats voted for Trump. And these figures are actually lower than the eight per cent of Republicans who voted for Clinton in 2016.
So there was no great wave of Republicans shifting to the Democrats. Not much success for the Never Trumpers, it would appear. But perhaps Biden did better among conservatives more broadly?
In fact, the data around ideological identification mirror the split around party allegiance. In 2016, 81 per cent of self-identified conservatives voted for Trump, and 16 per cent for Clinton. In 2020, 84 per cent went for Trump and 14 per cent for Biden. Again, Trump's support from conservatives increased this time.
This all makes Never Trump Republicans seem almost irrelevant. And yet, from the media coverage they received prior to the election, you could have been forgiven for thinking they would be decisive.
Haaretz claimed, shortly before the vote, that Never Trumpers were 'fracturing the conservative vote – and could push Biden over the line'. The Atlantic described them in July as 'an essential part of the coalition that could elect Biden – and reshape American politics for years to come'. And the New Republic said in June that 'Never Trumpers now constitute a sizable voting bloc'.
But the election results show us that the press overestimated their importance. Parts of the media wanted them to matter, when in reality they were of no great electoral relevance. Too much time was spent thinking about what turned out to be a small fraction of voters, instead of looking at what were far stronger forces in American politics. It was attitudes like these that led to all the confident predictions of a Biden landslide, which failed to recognise the strength of Trump's support.
The anti-Trump media largely failed to track the immense power of the populist moment. Like Never Trumpers, it did not appreciate that one of the fundamental sources of energy for the Trump campaign was its rejection of the political status quo. Trump's promise to 'drain the swamp', his unorthodox style and his status as a political outsider all attracted voters who wanted change.
In contrast, to many people Never Trumpers no doubt represent the stifling boringness of pre-Trump politics. Some prominent supporters of the movement, through their connections to previous Republican administrations, bring back memories of the very failures that have turned many voters against mainstream politicians. After all, Trump's rise to power was only possible because of the collapse of both establishment Democrats and Republicans.
The contrast is perhaps most stark in the example of Bill Kristol. Kristol is one of the founders of another Never Trump group, Defending Democracy Together. An Iraq War advocate, he was also an adviser to John McCain's presidential campaign. This year, Kristol endorsed the late McCain's great friend, Joe Biden, for the top job.
Iraq was one of the defining failures of the Bush years, a policy which intensified popular distrust in politics – and Kristol was a supporter of it. Moreover, his backing of Biden makes him look like part of the same political machine as Biden, Clinton and all the rest.
It makes sense, then, that the Never Trump movement didn't build up much momentum. But what happens now?
Never Trumpers still haven't got the message. Steve Schmidt has said we need to get rid of the 'noxious weed' of Trumpism, with its 'authoritarian ideology with fascistic markers'. Not exactly a balanced look at what motivated millions of Americans to back Trump.
The Lincoln Project is refocusing its attention on the runoff votes in Georgia for the US Senate, which will take place in January. And it was revealed before the election that it intends to become its own media outlet. Clearly, it thinks it has a future.
Biden has defeated Trump. But if it has any sense, the Republican Party will not remodel itself in the vision of its Never Trump ex-supporters. What made it back into an election-winning force was the energy of the Trump campaign and its stark difference from what went before. Without those forces, it risks reverting into its form as a tired political vehicle. If the Grand Old Party goes back to its not-so-grand old ways, it could be out of power for some time.
Avoiding that outcome need not mean Trump himself must remain the party's top dog – though he may seek the nomination in 2024. A new candidate might rise, hoping to reproduce some of the characteristics that got Trump elected, but drop some of those that got him into difficulty. But whatever happens, it seems the Never Trumpers lack any sizeable constituency in the wider public.
A lot has changed since the pre-2016 days. Trump lost the 2020 election, but he has changed politics substantially. That much, it is clear, cannot be said for Never Trumpers.
Paddy Hannam is a spiked intern. Follow him on Twitter: @paddyhannam.
Picture by: Getty.
To enquire about republishing spiked's content, a right to reply or to request a correction, please contact the managing editor, Viv Regan.