'Trump supporters aren't terrible people, are we?'
Trump voters have been demonised, but they are still optimistic.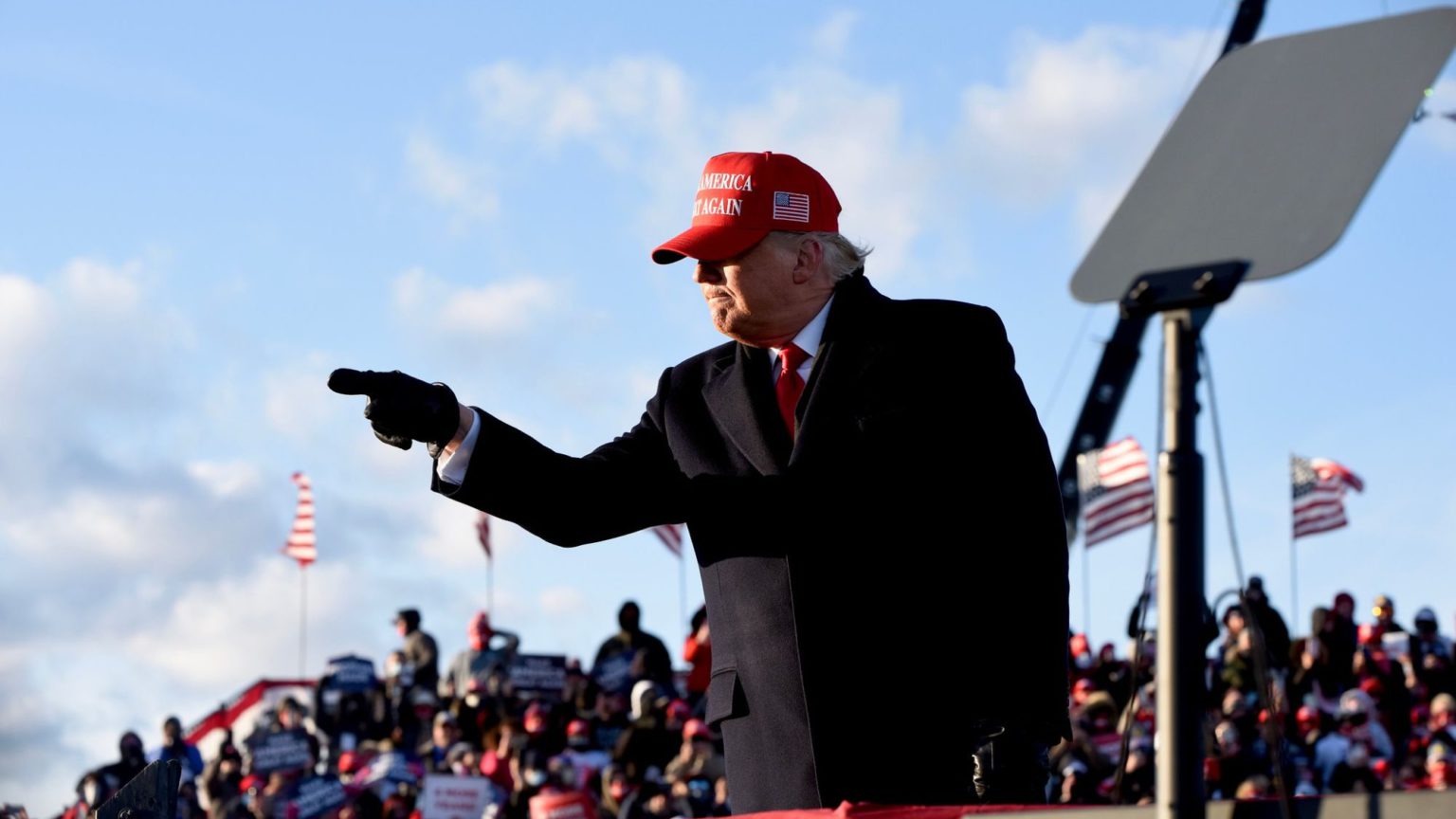 I attended a Trump rally in Scranton, Pennsylvania, a major swing state and a focal point of the election campaign. This was one of Trump's last stops in a mammoth, last-minute, dozen-plus-stop campaign tour. The rally was in Wilkes-Barre / Scranton International Airport and was due to begin at 1.30pm.
By 10am, tens of thousands of eager, adrenaline-boosted Trump fans densely packed in front of the entrance waiting to be let in.
'I've driven up from Texas!', bellowed a bright-eyed, woman in her early fifties, draped in pro-Trump re-election apparel, as she steadily bounced up and down energetically, while breathing into her gloves to keep warm. The temperature was below freezing, windy with sprinkles of light snow from the early morning snowfall.
'We arrived at 6am in our truck, we assumed it would be packed as I've heard stories of rallies with only 8,000 capacity but 20,000 people turning up. I just wanted to make sure', explained a young man in his mid-thirties, standing with his wife, huddled together under a bright pink quilt, patiently waiting to be let into the rally.
The atmosphere was pleasant, mildly euphoric. People sporadically leap in the air to catch Trump campaign-related merchandise thrown to the queuing crowds by stewards.
It felt like a brief, albeit controlled moment of nostalgia. Although mask-wearing was calmly observed, social distancing became a distant memory. The attitude towards the pandemic was of moderate concern, but certainly not of threatening or paralysing fear.
As people were allowed to enter the rally area, the scale of the number of attendees became clear. Crowds poured in as the seating area swiftly filled and attendees then crammed the standing area instead.
The crowd was generally mixed, it slightly tilted towards men in their 30s to 50s, and was overwhelmingly white and working class. This was broadly reflective of the area's demographics, however. Some identity-based flags and placards – 'Jews for Trump', 'Latinos for Trump', 'Lesbians for Trump' – were dotted around the crowd, but these were not a sizable minority.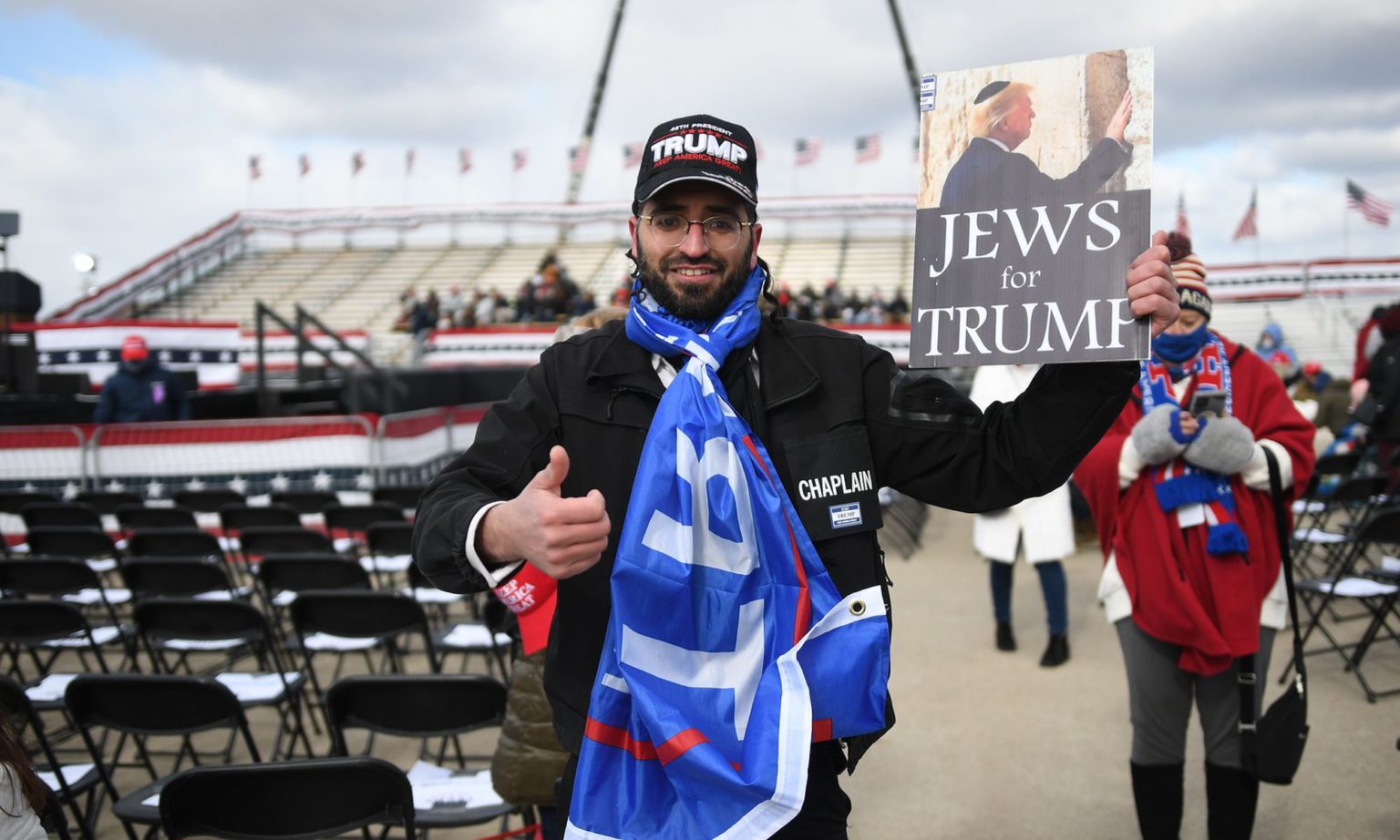 There were lots of families with children, as if it was the first family outing they'd attended in a while. It may well have been.
A palpable excitement gripped the arena. Dramatic, movie-like Trump campaign adverts were projected on to the screens on either side of the rally area with captivating, doomsday music played anytime Biden, the Democrats or 'Antifa' rioters appeared in the short films. The crowds booed and jeered at their political opponents and roared with admiration when speeches of Trump came on.
It was like a rock concert. This was anything but your conventional political rally. A sight of a distant plane in the sky would turn heads as people would jump on their seats to get a better view, just in case Trump was about to swoop in. Trump wasn't merely their party presidential candidate. Trump represented much more. People see themselves in Trump and Trump in themselves. He represents the antithesis to everything that they dislike and resent. Everything that alienates them from the establishment.
'He's not a politician, he's a businessman. That's what we need. He knows how to get things done and how to cut through the bull. We don't need another politician.'
'Trump can help to fix what has been broken for decades. Our politics is broken.'
Several of the attendees I spoke to were cautiously optimistic but clearly anxious about the result, and were conscious about Trump's perceived flaws. 'It will be closer than what people think. The Democrats and the media will not expect it', said one attendee.
Voter fraud kept coming up as a worry; a palpable sense of distrust underlined people's predictions. 'We have to vote in person, they're going to try and undermine the result through the mail-in ballots', was a common refrain.
'Trump has done an amazing job the last three-and-a-half years and the media have done everything in their power to attack him. They'll try to mislead the public on election night', said another supporter.
There was a sense that the events that had unfolded since Trump's election in 2016 were unforgivable. The impeachment, the ramping up of the rhetoric against Trump voters, the constant demonisation of 'American' values and the permissive acceptance of violence and destruction from Black Lives Matter protesters earlier in the year, were all on people's minds.
I began to find the cold chill unbearable and started shivering while speaking to one of the attendees. He took off his gloves and handed them to me. 'See, Trump supporters aren't terrible people, are we?', he said.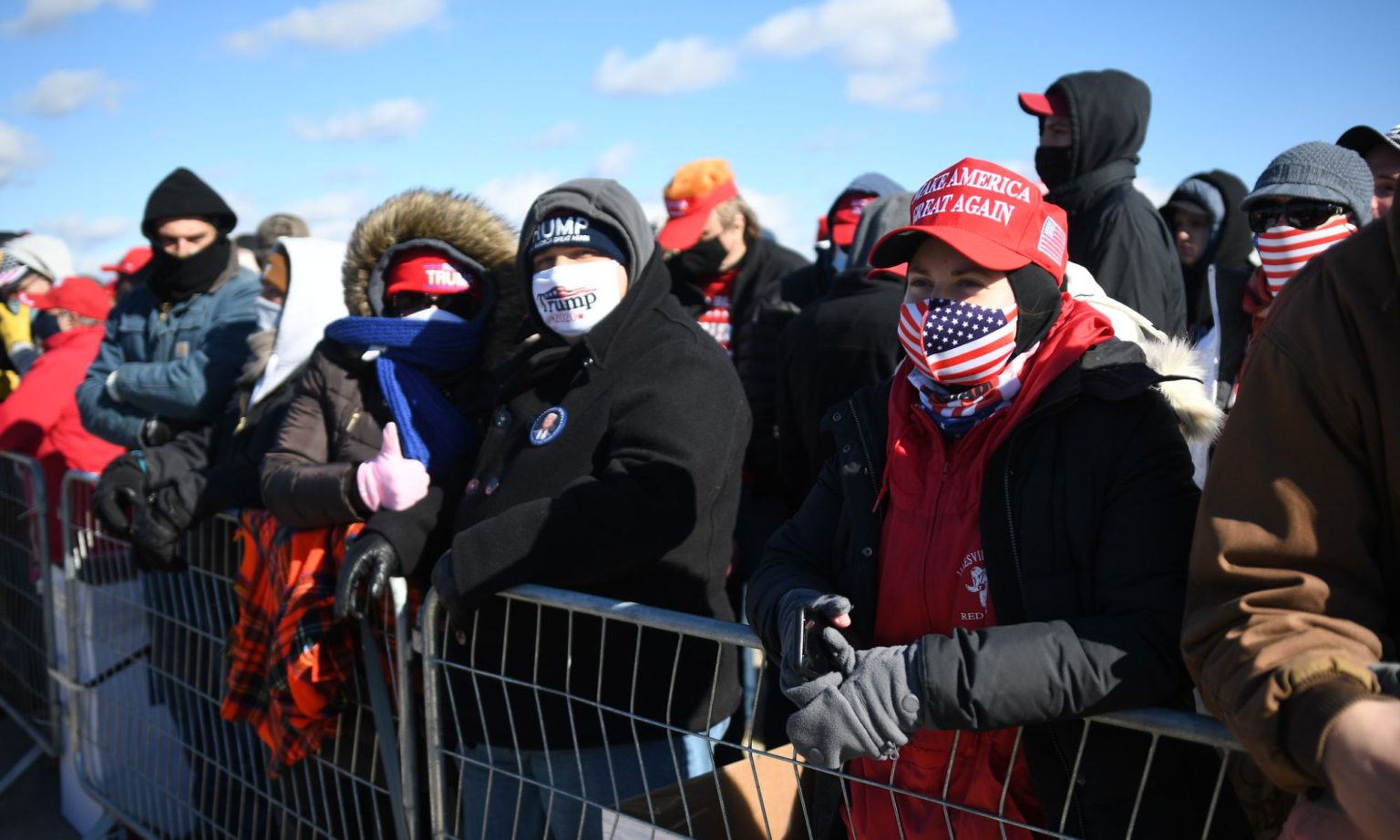 I never thought Trump supporters were terrible people – far from it, in fact. And the Trump supporters I met at the rally were confident, idealistic. They had clarity and lucidity about what the problems of American society were: the disconnect of the media, political and cultural establishment; the loss of American jobs and social order; and the divisions of American society. But they were not unrealistic about the challenges they faced in overcoming them.
Lazy observers would smear Trump's supporters as part of a cult of personality. But to argue that would be to miss the huge obstacles his voters face in enacting their political goals. When faced with toxic levels of demonisation and social stigma, when they feel that there are few mainstream arenas where they can get a fair representation and hearing, particularly as Big Tech has been actively censoring conservative voices, the ballot box remains the primary and crucial battleground.
As Trump arrived – an hour late to when he was scheduled to start due to another rally overrunning – a concert-like atmosphere swept the rally. Everyone jumped on their seats, pointing their camera phones in the sky in the hope of getting a brief clip or picture of Trump as he descended from Air Force 1.
He spoke unscripted. He made the usual critiques of the media and the political establishment. He said little about what he would actually do to solve these issues. It was clear that Trump's main selling point was himself rather than what he wanted to do over the next four years. He talked about how he was the only thing standing between the destruction of Western civilisation and a chaotic, anti-American takeover. Although a grand statement to make, I suspect there is a lot of truth in that. An enormous level of self-deception would be required to have not seen the anti-democratic attacks against him and his supporters over the past few months, and years.
Admittedly, the insurgency and clarity of purpose from 2016 wasn't as strong as I had hoped. But the sense that the reasons why Trump won had not yet been resolved was unmistakable. The sense that only Trump, or at least a version of Trumpism, could meaningfully continue the populist revolt was evident. Without him, it's unclear where these voters would turn, where they could feel genuine representation and feel listened to, when so many seem so determined to push them into the political wilderness.
Inaya Folarin Iman is a spiked columnist, and founder and director of The Equiano Project.
Pictures by: Stuart Mitchell.
To enquire about republishing spiked's content, a right to reply or to request a correction, please contact the managing editor, Viv Regan.