Germany: a model nation for anti-democrats
John Kampfner's Why the Germans Do It Better extols the worst aspect of modern Germany.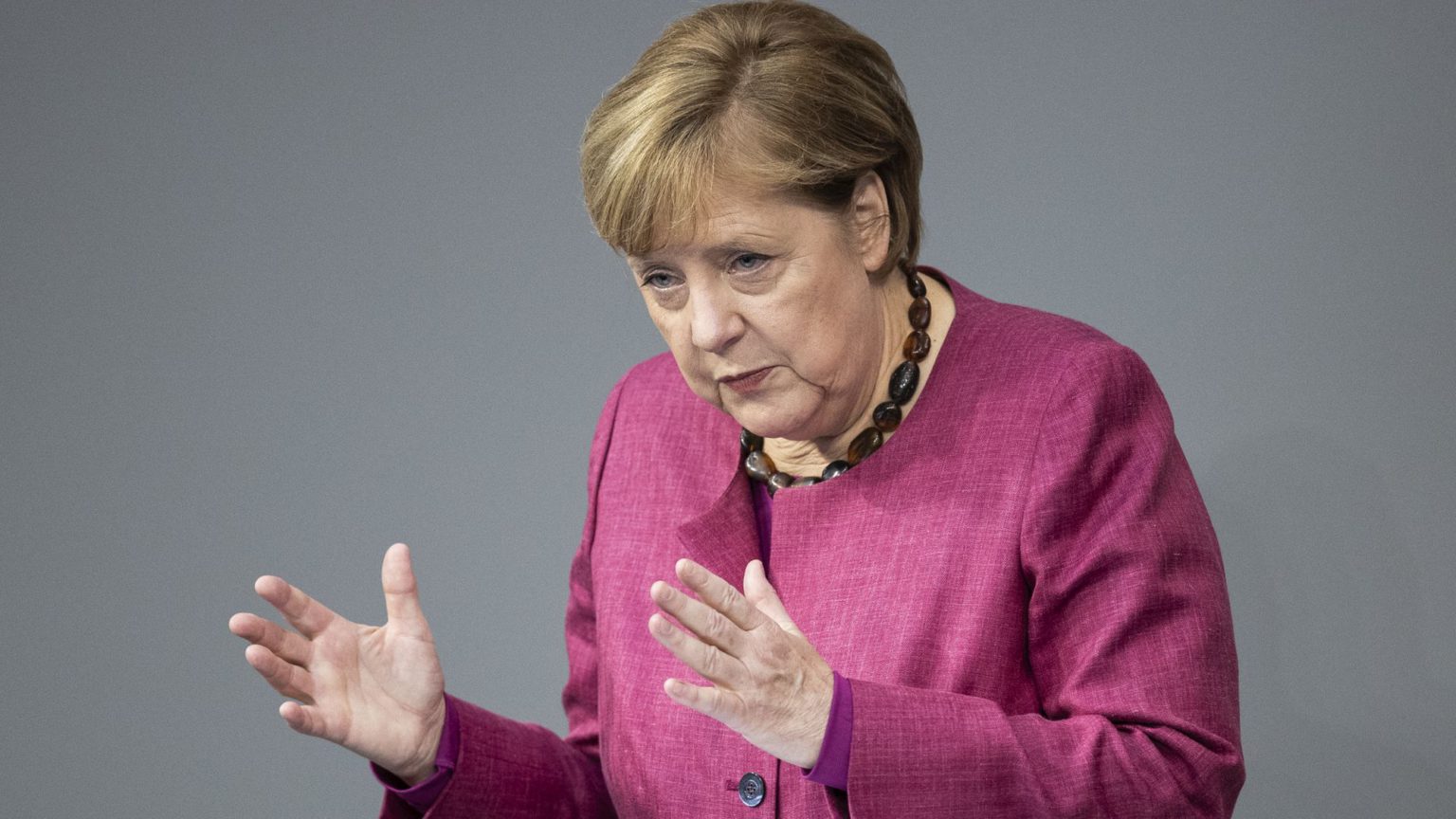 John Kampfner's bestselling Why the Germans Do It Better: Notes from a Grown-Up Country is essentially a celebration of one of the worst features of postwar Germany. What he likes most about the Federal Republic is that democracy and individual rights are heavily circumscribed.
The corollary of his argument, evident from the book's subtitle, is his view that the desire for popular sovereignty is infantile. That is what Kampfner means when he refers to Germany as a 'grown-up country' in contrast to Britain and other countries. In that sense it is not a stretch to read the book as an attack on Brexit as much as an examination of Germany.
Kampfner, who worked as a senior journalist for the Financial Times and the BBC as well as editing the New Statesman, does not pose these arguments quite so explicitly. But they should be clear to anyone who takes the trouble to read the book carefully.
His starting point is that Germany 'stands as a bulwark for decency and stability'. This is in contrast to what he sees as 'an out-of-control American president, a powerful China and a vengeful Russia'.
Meanwhile, Britain is portrayed as a country that cannot escape from memories of its former imperial grandeur. 'We have never got over winning the war. We flock to see films such as Dunkirk and Darkest Hour; we continue to set our cultural and historical parameters around events that took place 75 years ago.'
To be fair to Kampfner, he does not present a flawless Germany in counterposition to his negative view of Britain. On the contrary, he points to several German failures, including the massive overruns and expenses involved in building Berlin's new airport. The experience is a long way from cliches about German efficiency.
What he really likes about Germany, in contrast, is its Basic Law (the Grundgesetz). The original version was first approved in 1949 in the shadow of the Second World War. It was originally regarded as temporary but, despite many amendments since, it has come to enjoy its status as Germany's constitution. In Kampfner's view, 'it is one of the greatest constitutional achievements of any country anywhere in the world'.
Kampfner is particularly fond of the central role the constitutional court (Bundesverfassungsgericht) plays within the constitution. As he correctly observes, under the Basic Law 'any and all areas of dispute would be arbitrated by the constitutional court'. It has enormous powers, including the ability to declare statutes void.
In other words, central to the German constitution is the ability of unelected judges to, in effect, override democratically elected politicians. This is in keeping with a system sometimes referred to as 'constrained' or 'insulated' democracy. In German the terms most often used are streitbare Demokratie (militant democracy) or wehrhafte Demokratie, (defensive democracy). Formal democratic institutions, such as parliaments, exist. But their ability to influence the political process is severely limited. It is a form of democracy with a hollow core where the 'demos' – or people – should be.
Article 20 of the Basic Law does pay lip service to popular sovereignty but this is quickly qualified. So, on the one hand, 'all state liberty is derived from the people'. But soon afterwards it goes on to say that 'the legislature shall be bound by the constitutional order'.
Similarly, the Basic Law grants numerous basic liberties before quicky adding caveats to render them almost meaningless. For example, article five says that 'every person shall have the right freely to express and disseminate his opinions in speech, writing, and pictures'. But then it goes on to say that 'these rights shall find their limits in the provisions of general laws, in provisions for the protection of young persons, and in the right to personal honour'.
Article eight grants freedom of assembly but then more-or-less takes it away again. So it first states that 'all Germans shall have the right to assemble peacefully and unarmed without prior notification or permission'. But immediately afterwards it states that 'in the case of outdoor assemblies, this right may be restricted by or pursuant to a law'.
No doubt Kampfner, who spent several years covering Germany as a journalist, is aware of such strictures. But he admires the Basic Law because of rather than in spite of them. In contrast, in a clear nod to Brexit, he points to Britain, where the right of judges to interfere in politics is more open to criticism. He notes that German constitutional judges 'are not pressurised or denounced as "enemies of the people", as their equivalents have been in the UK'.
He also no doubt knows, although he does not spell it out in his book, that the EU's institutions are to a large extent modelled on those of Germany. The European Court of Justice, for instance, is akin to Germany's constitutional court.
Why the Germans Do it Better does provide a useful, if one-sided, primer on postwar Germany. It covers many important areas, including the debate about German history, multiculturalism, foreign policy, the economy and the climate debate. The book is well written, as would be expected of such a seasoned journalist, and is based on extensive travel around Germany. It certainly helps that Kampfner is fluent in German after falling in love with the language when he was 15.
It is just unfortunate that he feels the need to keep making negative comparisons with Britain. In particular he seems to assume that the Brexit vote was informed by anti-German sentiment and a romanticised attachment to the Second World War. Implicitly, there is also a strong suggestion that racism was an important motivation.
At times Kampfner appears better informed about Germany than he is about Britain. For example, he seems to assume that the famous 'don't mention the war' episode of the BBC comedy Fawlty Towers, first broadcast in 1975, reflected a negative attitude towards 'Krauts' (he uses the term). However, it was, on the contrary, meant to lampoon the absurdities of anti-German sentiment.
It is a pity that Kampfner has put so little effort into understanding what motivated Brexit. He just seems to assume its supporters are immature, immersed in nostalgia for the empire, or both. In contrast to the immense effort he has clearly put into understanding Germany, he does not seem to see this subject as worthy of investigation. If he did, he would find that most Brexit voters were driven by a desire to control their own country. They baulked at a political system that seemed unresponsive to their needs or desires.
Kampfner is of course entitled to support the European Union. But it is shocking that he does not appear to have made any serious attempt to understand what motivates its opponents.
There is no doubt a huge amount that people in Britain can learn from Germany and from other countries, too. But the aspiration in relation to democracy should be to extend it further rather than to keep it in check.
Daniel Ben-Ami is a writer based in London.
Why the Germans Do it Better: Notes from a Grown-Up Country, by John Kampfner, is published by Atlantic. Buy this book from Amazon (UK) .
Picture by: Getty.
To enquire about republishing spiked's content, a right to reply or to request a correction, please contact the managing editor, Viv Regan.