'The working class is smarter than Labour thinks'
Michael Collins on the demonisation of the white working class.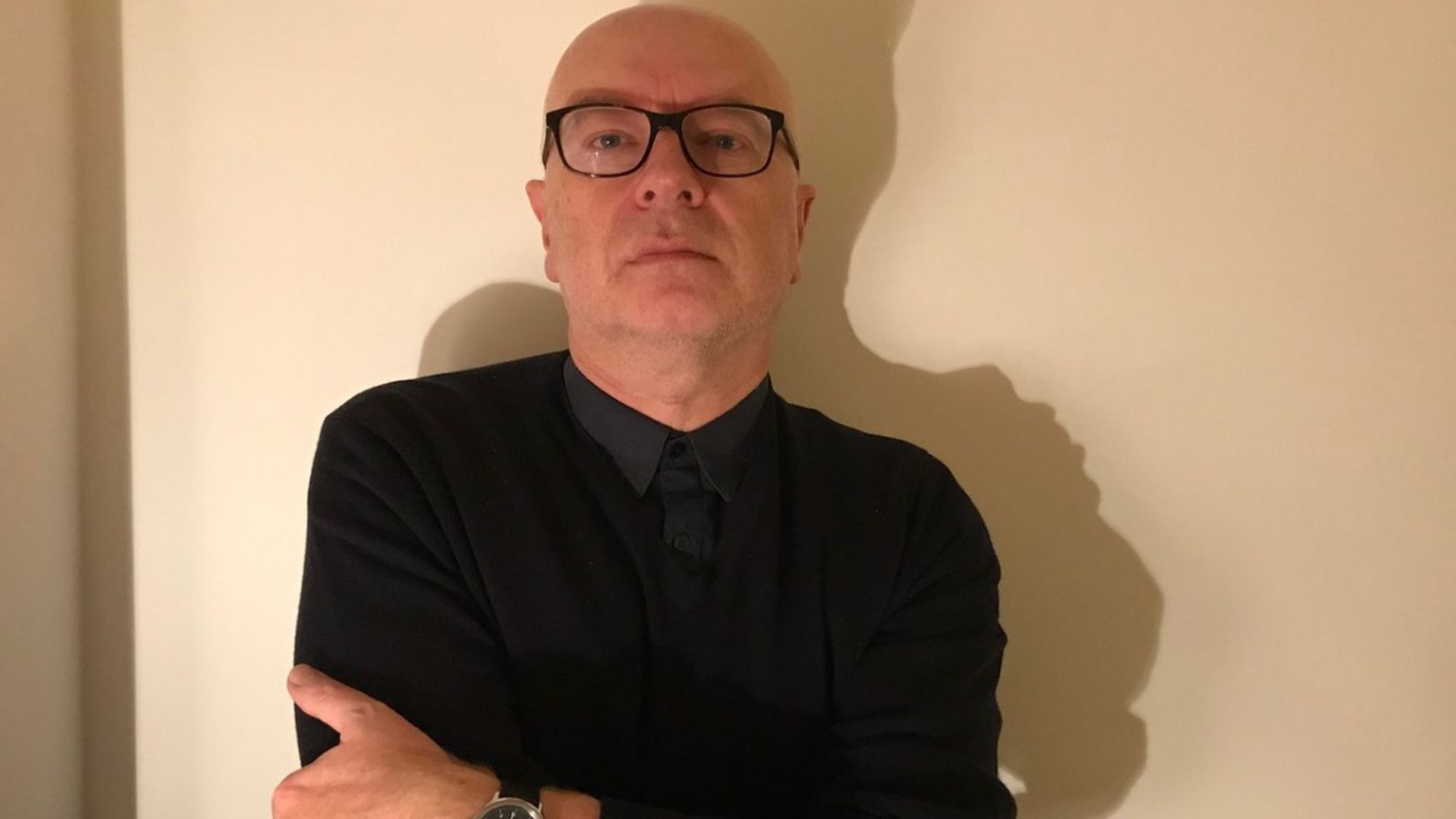 The vote for Brexit was met with a vast outpouring of class hatred. Countless supposedly left-wing commentators bashed the apparently uneducated, stupid, Little Englander masses. Liberal op-eds declared that reason and rationality had fallen to the mob. In the past few years, those who consider themselves progressive have concentrated on identitarian questions like race and gender, to the almost total exclusion of any substantive discussion about class. But class has not gone away, and it continues to colour our attitudes and behaviour.
Michael Collins is a writer and documentary presenter. In 2004, provoked in part by the demonisation of the white working class, he authored The Likes of Us: A Biography of the White Working Class, which drew on his own experiences of growing up in working-class London. It won the Orwell Prize the following year, and was made into a Channel 4 Documentary which Collins wrote and presented. spiked caught up with him to find out if the themes of his book still ring true today.
spiked: What, if anything, do you think has changed since you wrote your book?
Michael Collins: The demonisation of the white working class has increased. It had been used as a derogatory term for a long time, but it seemed to get worse after Brexit. Previously, it was shorthand for people who were supposedly racist and reactionary. After Brexit, it became shorthand for people who were illiterate, ill-educated and uninformed.
The influence of identity politics is evident now in that people have become much more tribal. When I wrote my book, I used the term 'white working class' because it seemed a starting point for a discussion about a group that had a much wider experience than we have been given credit for. But now the white working class has been defined tribally, in keeping with identity politics. We don't have the status of an ethnic group, but are subjected to criticism as a tribe.
spiked: Why do you think people are still so reluctant even to discuss the white working class?
When it comes to minorities, class should have been the top of the list way back. Now it's at the bottom of the list. But strangely it is beginning to get attention. You see that with the way the BBC has started talking in terms of class. There was a report by June Sarpong which said the BBC was neglecting the white working class. How is that a revelation? This has been around for a long time. Greg Dyke used the term 'hideously white' to describe the BBC. I was working there, and it was not hideously white – it was hideously white middle-class. But they never talked in those terms. They just saw the whiteness thing.
Now, the reason a lot of people don't discuss class is that they don't understand how things have changed, not just in the last 16 years, but in the last 30 years. When you used to talk about the working class, you would speak about groups that worked and lived in the same areas, and expected to stay in those areas forever. They were in roughly the same economic situation as their neighbours. And of course, that changed – people moved out of those places, bought homes, and had their own businesses. But for a lot of them, especially people that did not go to university, there was still an identification with that place where they started out. Culturally, there was still a connection, and they had a shared outlook and experience. Those people would probably still be considered white working class, but actually, in terms of economics and status, they were not traditionally working class or middle class.
The problem with that is that for the left, it's almost like the working class has to stay poor to remain moral. As soon as working-class people get money and move out, or buy their own homes, or live in the suburbs, they become something else. They don't actually become the traditional middle class, because they have not had that kind of education. But they are seen to have lost something.
spiked: People often present this idea of the white working class as a nostalgic attitude, a backward way of thinking that is to blame for things like Brexit. How does that make working-class people feel?
Collins: When they say that, they contradict themselves. They speak in terms of community when it comes to ethnic minorities. But they criticise you if you define a white working-class community. Things have changed so much, because when people talk about this, they talk largely in clichés. They are talking about a working class that existed a long, long time ago. It's not nostalgia, it's not a cloth-cap working class or a cockney working class. It's just an idea of people that have a particular outlook or shared experience from where they have lived for a very long time. And that is not even entirely white working-class. If you look at a city like London, you have got people of all sorts that have had that same experience, but it's a very London experience, and they would probably consider themselves Londoners more than anything else.
When people think of this as a nostalgia thing, they produce a mythic idea about the present. The very people that talk about this idea of a working-class community as being nostalgic for the past are usually people that have a very idyllic idea of what the multicultural present is.
The shared experience isn't there now, because you have various groups of people coexisting. There is a fragmentation within these neighbourhoods in London that make it a very different city and therefore a very different experience. There are positive things to say about that, but the problem is that people mythologise it, and they don't actually acknowledge the fact that when you are in the middle of it, you can feel alienated. It is often not that cosmetic experience which a lot of middle-class people have.
spiked: We have seen some major political realignments over the last few years along issues such as Brexit and the collapse of the Red Wall. How significant are these changes in terms of class?
Class plays a part in those changes. For a long time, people felt their voices were not being heard. They wanted to have a voice again. I think that's true of Brexit and the 2019 General Election. The latter was less a comment on Boris Johnson and the Tories than a comment on the opposition. The opposition has become so far removed from what its traditional core voters feel they should be representing. It's the same with America. In the election debate in the US, policy doesn't seem to come into it, it's all just identity politics, rehashing battles that everyone thought were virtually won anyway.
The collapse of the Red Wall was part of a much bigger story. It was not just about Europe, and it was not just about Jeremy Corbyn. People are a lot smarter than the Labour Party and the Democrats think, but they hold them in contempt. I honestly don't know who the Labour Party represents. I don't know what their demographic is, because when they get the opportunity, they are so derogatory about the people that would be their natural voters.
Labour has just doubled down on identity politics, and the Democrats have done the same. Keir Starmer's position on the furore around David Starkey and Darren Grimes, for example, was not a good one. He made a huge mistake by taking the knee; people will not forget that. A lot of people know what Black Lives Matter is about in terms of its ideology. They know it is not as simple as some make it out to be, and that it is not just about racism and equality. The speed with which Starmer complied with it was quite shocking for a lot of people. When Corbyn went, some Labour voters thought this could be the moment for change, but I don't think that's the case.
spiked: What is it about identity politics that is so alienating to white working class people?
It always makes them out to be the bad guys. A lot of the people that are controlling the narrative on these issues are white middle-class people. For most white working-class people, this stuff is old news. They dealt with issues like racism years ago; they had to because of where they live. Now they suddenly find themselves being educated on these subjects again and again. They accept the actual addressing of prejudice. But the remit is constantly widening. The goalposts are shifting. And the people that are attacked the most are the people that are probably more familiar with and knowledgeable about multiculturalism and race, because they have lived it and experienced it for decades. You look at the supposed educators, their pedigree, their status, and you think, how dare they? We have been there, and a lot sooner than them.
People are so bored with this now, because it's everywhere, whether it's the corporate sector, the public sector or on television. And it's not just white working-class people. It's the silent majority. It's black, brown, everyone out there who has had that shared experience. And they either feel they are being patronised, or they are just bored. A minority of people are pushing these things, because it's a novelty to them. But it's not new to us. Everyone's aware of where this is going, because there's an industry there that needs this to survive. But the targets will always be the people that live with it.
To enquire about republishing spiked's content, a right to reply or to request a correction, please contact the managing editor, Viv Regan.