Scotland's deplorable smacking ban
The SNP's criminalisation of parents shows how contemptuous it is of ordinary people.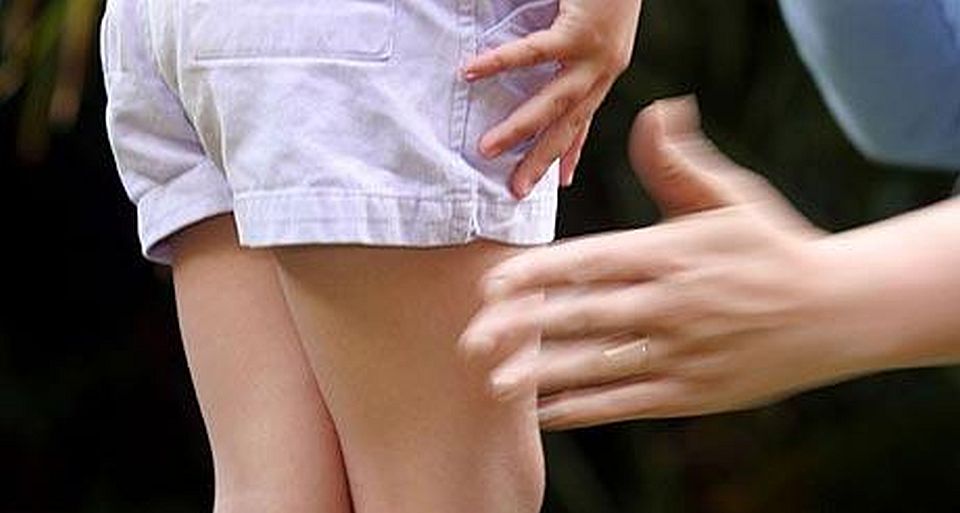 If you were looking for an issue to demonstrate the disconnected nature of the modern elites who run society at the moment, you couldn't do much better than to look at the anti-smacking law that comes into force in Scotland on 7 November.
Beating a child is already illegal; so is smacking a child hard. What this unnecessary law does is make the lightest of smacks, a tap on the bottom or the back of a child's hand, a criminal offence.
The bill was passed some months ago. At the time, teary-eyed politicians and professionals clearly felt a great sense of virtue as they stood in front of the Scottish parliament to celebrate their victory. They also insisted, time and again, that this law was 'not about criminalising parents'.
And yet now we find out that the Scottish government is encouraging the public to phone 999 if they see a parent smack their child. Worse still, they have produced leaflets for children, urging them to grass on their parents if they dare to smack them.
The law was fronted by John Finnie, ex-SNP and now an MSP for the Green Party, who having smacked his own children has come to see the light, and to realise that all others who do as he did are committing an act of violence against their children.
In surveys, carried out by polling organisations and local newspapers before the law was passed, a clear majority of people, sometimes as high as 80 per cent, opposed the new law and supported the idea that parents should be able to smack their children. Nevertheless, politicians in Holyrood passed the act by 80 to 29 – reflecting a near mirror image of the wishes of the voting public.
Consequently, teachers and childcare workers will now be encouraged to act as state snoops when talking to young children, while parents will soon learn to fear these same individuals who should be there to support them and their children.
A light tap on the hand, seen by or reported to the wrong person, could now lead to a parent being arrested, and who knows what else this form of 'assault' or 'child abuse' will lead to regarding job prospects or the break-up of families.
What we are witnessing here is not the prevention of violence against children, but the growing violence of the Scottish state, by the police and social services, by 'caring' politicians and professionals who are, quite simply, living on another planet.
These new elites claim to have proof of the harm that light smacking does to children. They say that if you can't smack your partner, you shouldn't be able to smack a child. Back in the real world, parents do all sorts of things to their children that would be seen as unacceptable, and even criminal, if done to an adult. If children are to be treated equally, then grounding your child should be seen as a form of false imprisonment, while taking away an Xbox or mobile phone would be a form of theft.
But such minor considerations as arrests, the break-up of families and the creation of a tell-tale society are of no concern to our modern-day snobs, who can barely contain their condescension and distaste when talking about the 'brutish' parents who dare to smack their children in the supermarket.
A form of middle-class contempt oozes out of every pore as these politicians imagine the deplorable parents, the ignorant, the unwashed, who do not understand the great harm they are doing to their children.
The smacking ban should be understood as part of a culture war being waged by the political and professional classes against the imagined deplorables, a war that confuses what it means to be an adult and a child, that is based on a profound distrust of parents, and that demonstrates, once again, how disconnected, prejudiced and unfit these individuals are to rule over us.
Stuart Waiton is a sociology and criminology lecturer at Abertay University in Dundee.
To enquire about republishing spiked's content, a right to reply or to request a correction, please contact the managing editor, Viv Regan.