The problem with parenting
Nancy McDermott's absorbing new book explores why we are struggling to raise our children.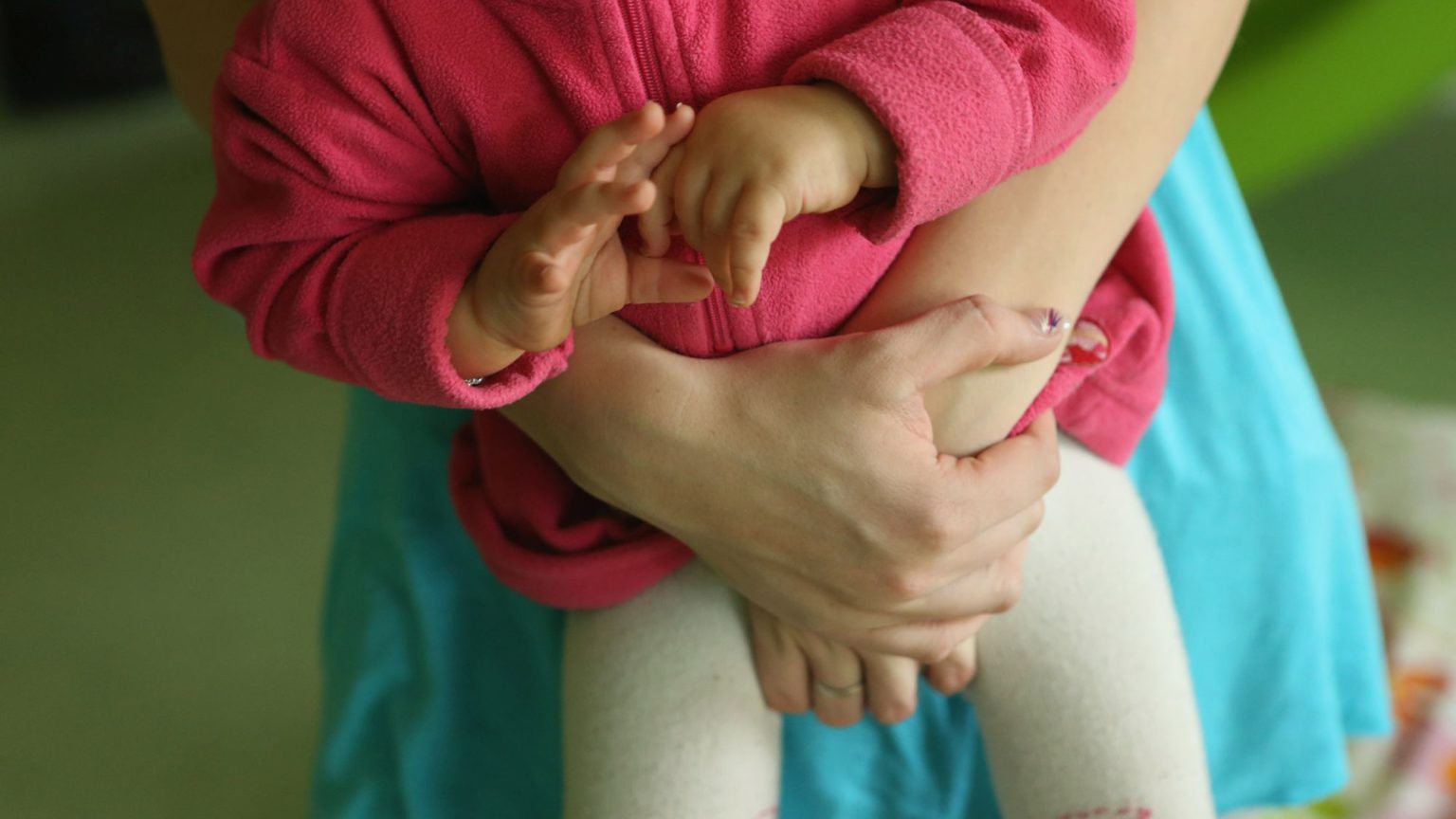 A new book, The Problem With Parenting: How Raising Children is Changing Across America, by American writer and spiked contributor Nancy McDermott, synthesises popular culture, academic research and commentary to offer a bold defence of the family.
McDermott dwells on an important question throughout: 'Why has raising children become so difficult?' There are numerous popular books that explore the same question, but these often fall into one of two unenlightening camps. On the one side, there is the 'slummy mummy' genre, which downplays the significance of parental responsibility, indulging in tales of 'parenting fails' at 'wine o'clock', accepting the impossibility of 'doing it all' and demanding the human right to 'me-time'. And on the other, there is the 'parental self-improvement' genre, which ramps up responsibility to 11, promises 'success' in childrearing reminiscent of the Third Reich's breeding programme, and demands acute parental attentiveness from conception to university.
The Problem with Parenting is different. McDermott appreciates, in a far deeper way, the fundamental significance of raising children as a human project, rather than as a lifestyle issue for individuals in the here and now. She adopts a historical perspective, looking at the rise and fall of the 'bourgeois family', which, she writes, first appeared in Europe in the late-16th century:
'The bourgeois family was a freely chosen, legally sanctioned union in which parents worked in tandem to raise their children in a shared, private home. Its most distinctive features were its voluntary nature (often a love match), the relatively intense emotional bonds between family members, and the emphasis on raising and educating children.'
But, McDermott notes, the bourgeois family as the locus of childrearing has now all but disappeared from American life. In its place stands a new institutionalised form of childrearing, known as 'parenting'.
Since the 1970s, parenting – a more one-sided, individualised and presentist approach to raising children – has become socially dominant. But rather than simply blaming secularisation, selfishness or neoliberalism for the rise of 'parenting', McDermott delves deep into its complex historical underpinnings. She looks at the complex interaction between gender shifts in the labour market and the consequent disruption to domestic arrangements; the divorce revolution's undermining of marriage; and the challenge to certain traditional notions of motherhood posed by abortion. And she grasps these trends in terms of the broader social uncertainty unleashed by 'the horrors of the two world wars, the Holocaust, and the barbarity of totalitarianism', which have 'called the very idea of benign endeavour for some greater good into question'.
In the midst of such momentous social changes and historical uncertainty, society has, in response, developed a psychological or therapeutic culture. This, she says, 'seemed to offer a more compelling way for people to understand the human condition, and the pursuit of self-knowledge seemed a… realistic route to a meaningful life'. However, this orientation towards the self cannot perform the role of the 'child-centred and future-oriented' institution of the bourgeois family, which had succeeded in balancing individualism with social responsibility, 'worldly success with altruism, and the desire for freedom with a sense of moral obligation'. According to McDermott, generations of children raised in the bourgeois family form 'tended to possess a strong desire to fit into their communities, tempered with a willingness to question established authority in order to innovate'.
Contemporary culture appears to be very child-focused, with every celebrity pregnancy, miscarriage, birth and baby shower catalogued, and a huge market for toys, children's clothing and other paraphernalia. But as McDermott observes, society and the family are no longer 'child-centred'. As she explains, the core values of the bourgeois family have dissolved and parental attention has been diverted away from a primary concern with socialising children towards an adult-centred, self-obsessed therapeutic ethos:
'The families that emerged in the wake of the domestic upheavals of the 1970s not only looked different from families in the previous decades, with far more single-parent families and "blended families" (formed when divorced couples remarry), but also were animated by a different spirit. They were no longer primarily about raising the next generation, but focused instead on the aspirations of adults (based on the assumption that children would be better off if their parents were happier). But adult satisfaction and children's needs are not always compatible, especially when the parents' pursuit of happiness leads to uncertainty.'
This is bold thinking. McDermott is not calling for a return to the past, which she acknowledges is not possible. Rather, she is challenging us to rediscover the orientation towards socialising children as a fundamental parental and collective mission. She does this in a nuanced way that draws attention to the problem of parent-centred family life, all while avoiding blaming parents themselves.
Ultimately, as she points out, the therapeutic approach is deeply unsatisfying for parents and children alike. Feelings, without reference to a wider moral and social framework, are not adequate foundations for the family or for the raising of new humans. This is evident in the new trend for mothers to disclose their ambivalent feelings about their children and to express their regret at choosing parenthood. Raising children is too important to be built on states of feeling. Rather, it needs to be built on socially validated duties and the unconditional assumption of adult responsibility.
McDermott sets out this, her main thesis, in the first half of the book, before digging even deeper into four key turning points or controversies within the development of parenting. So, first, she looks at the drive to stigmatise the consumption of alcohol by pregnant women over recent decades. As she explains, this extended parental responsibility, and scrutiny of women's behaviour, backwards in time, to the point of conception and even before. This intense focus on the fetus suggests a re-orientation of social agency. Instead of trying to create the future in the world outside, we are increasingly focused on trying to create the future within the uterus.
The second controversy McDermott explores is that over breastfeeding versus formula, which has become all too familiar in recent years. She traces the twists and turns of expert and cultural approaches towards formula and breastfeeding in modern America, and contextualises the recent cultural conflicts in terms of the shift in a woman's role as a mother and homemaker.
The third controversy McDermott takes on is the highly contentious issue of gender identity. In a chapter entitled 'Gender-neutral parenting's fight against social norms', she takes a cool, intelligent approach to the current trans controversies, explaining that the sex binary forms the fundamental mental scaffolding on which children's understanding of the world develops. She writes:
'As diverse as human beings are, there are two universal distinctions that exist in all societies: that between adults and children, and that between men and women. These in turn create social categories that exist in every society.'
As a child develops, these distinctions tend to grow from fairly crude, stereotypical thoughts to more flexible understandings that reflect the world more accurately.
And finally, McDermott addresses the conflict between so-called helicopter parents, who hover over their children to keep them safe and ensure their path in life is a smooth one, and free-range parents, who seek to resurrect an earlier model of child-rearing, which was less intensive and allowed children greater autonomy. McDermott suggests that both arise from the problems associated with the shift away from the bourgeois family model and towards parenting. There is an intensive focus on what individual parents are doing rather than on how society can help parents raise children in a way that is beneficial for all. What's more, this intensive focus on individual parents is accompanied by a chronic fearfulness about the future, which interrupts the more spontaneous, private 'dance' between parent and child.
In her concluding chapter, McDermott offers some practical ideas for 'solving the problem with parenting' without blame or bossiness. It is a fitting end to a book that should be read by parents and non-parents alike. At its heart lies the vital demand that we all take responsibility for raising our children.
Nancy McDermott will be in conversation with Dr Jan Macvarish on Thursday 22 October at 7pm, via Zoom, as part of the Centre for Parenting Culture Studies' 10-year anniversary celebrations. See event details here.
To enquire about republishing spiked's content, a right to reply or to request a correction, please contact the managing editor, Viv Regan.