A warning from Japan
Despite a relatively light lockdown, suicides have risen sharply.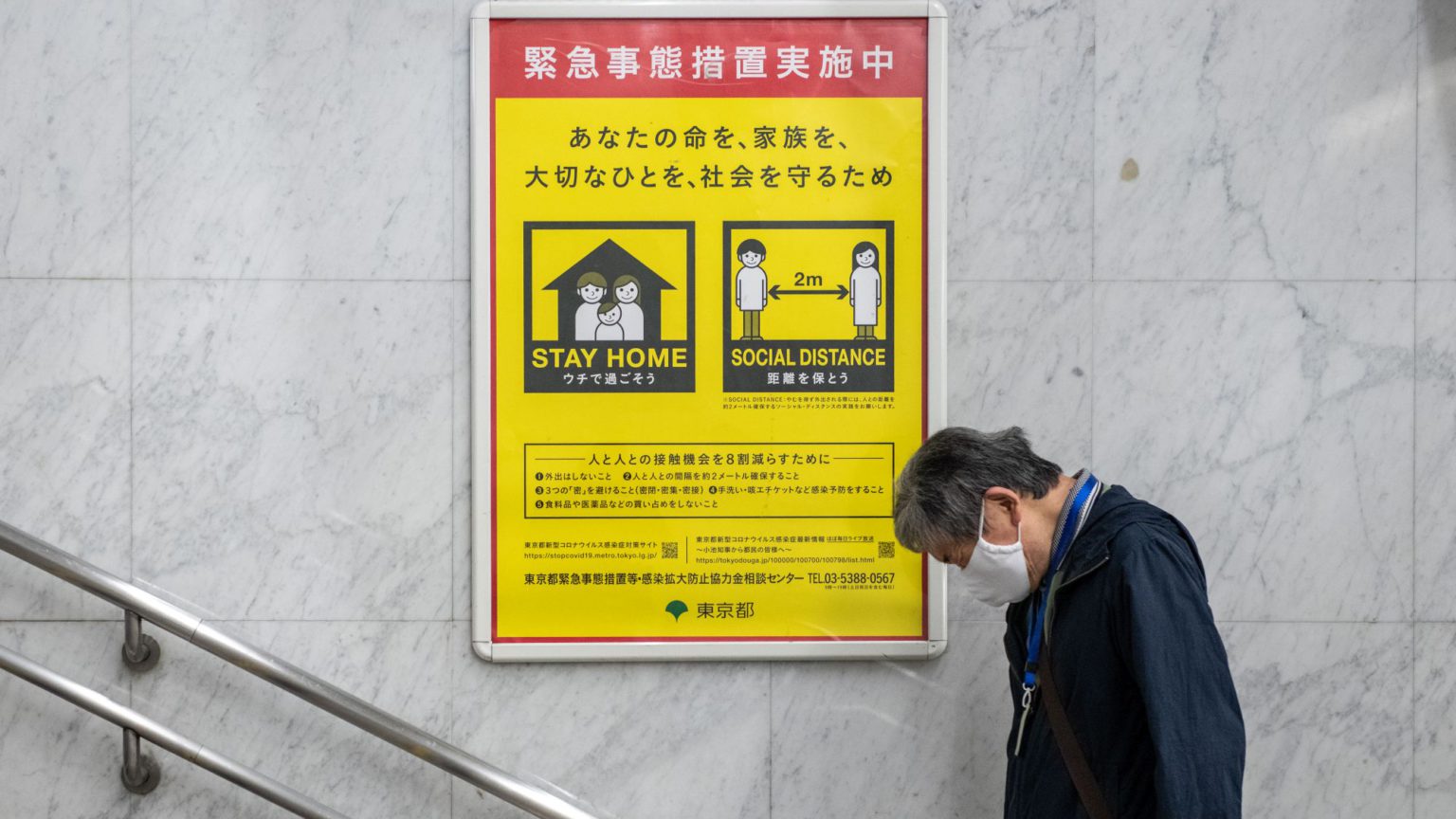 The number of suicides in Japan has risen sharply in recent months, with the highest increases recorded for women and school-aged children.
In August, the number of female suicides rose to 651, a 40 per cent increase over the previous year – most involved were aged between 20 and 40. More shocking still, 59 school children were also reported to have killed themselves – which is more than twice as many as during the same month last year.
With suicide a perennial issue in Japan, the authorities have developed a far more efficient and timely reporting system than most countries, meaning these statistics are among the earliest indications anywhere of the possible impact of the Covid crisis on mental health.
The worry must be that Japan's grim trend is being replicated elsewhere, though we will not know about it for a while. The US and China take years to compile their suicide figures, and, in the UK, the Office for National Statistics only released the 2019 data last month. Given the fact that Covid-related complications are likely to delay the official figures for this year, we could be waiting until late 2021 at the earliest for the 2020 figures to be released.
Japan's suicide spike is particularly concerning given it experienced a relatively light-touch lockdown, which was nowhere near as harsh or invasive as that in the UK. Restrictions appeared in the form of guidance rather than legislation, hospitals maintained a nearly full service, no one was denied access to elderly relatives, and the police largely stayed out of the whole thing. With its Covid-related death toll at around 1,600, far below the levels seen elsewhere, Japan would have appeared to be a significantly less stressful place to be than the UK.
But appearances can be deceptive. In particular, the delicate harmony of Japanese society makes it particularly vulnerable to sudden upheavals. A typical Japanese family home is still ruled by a stay-at-home mother, with a husband working long hours. Teenage children, if living at home, will spend the majority of their non-study time commuting, participating in after-hours clubs or working part-time.
This way of life has been torn asunder. The call to work remotely and the campus lockouts have destroyed everyday rituals and routines. There have been anecdotal reports of a surge in Corona rikon (divorces). And there are stories of students refusing to log on for classes, and of irate parents jamming the switchboards of their offspring's universities to complain. I heard of one highly ranked university that had so many complaints that it disconnected the phone in the main administration office.
What makes the Japanese suicide figures particularly striking is the section of society among whom the rise is most pronounced – namely, women and children, rather than the working-age men who normally make up the bulk of Japan's suicides.
It is difficult not to connect this rise to the response to the pandemic. Women, for instance, have been disproportionately affected by the restrictions imposed on the retail and service industries, which is their main source of part-time or temporary employment. As Masaharu Maeda, a health expert from the University of Fukushima, explains, 'These types of jobs were the first to be cut during the pandemic'.
Young people have suffered greatly, too. The closure of schools and universities has deprived them of time and space apart from their families. And the absence of part-time employment has taken away their sense of independence. In the Japan Times, Mayumi Hangai, a doctor at the national Centre for Child Health and Development, has warned that stressed-out parents may be failing to spot the signs of teens at risk of suicide.
With Japan unlocking at a greater pace than elsewhere, it is hoped the suicide figures will now fall. Travel around Japan is now being encouraged, some universities are holding face-to-face classes for small groups, and full-audience sporting and theatrical events are scheduled for the next few weeks. All this is spurred on by low rates of infection, and an official desire to get Japan back to near normal as soon as possible.
Still, much uncertainty remains, especially around the economy. And many therefore remain gravely concerned over the continued impact of the pandemic on the citizenry's mental health.
Moreover, the suicide statistics from Japan are not just concerning for the Japanese. They ought also to trouble authorities in the West, too, as they look at how to respond to the pandemic and where best to target resources. Indeed, lives may very well depend on it.
Philip Patrick is a lecturer at a Tokyo university and contributing writer at the Japan Times.
Picture by: Getty.
To enquire about republishing spiked's content, a right to reply or to request a correction, please contact the managing editor, Viv Regan.