Webster's doublethink dictionary
Amy Coney Barrett used the phrase 'sexual preference'. Now Webster's defines it as 'offensive'.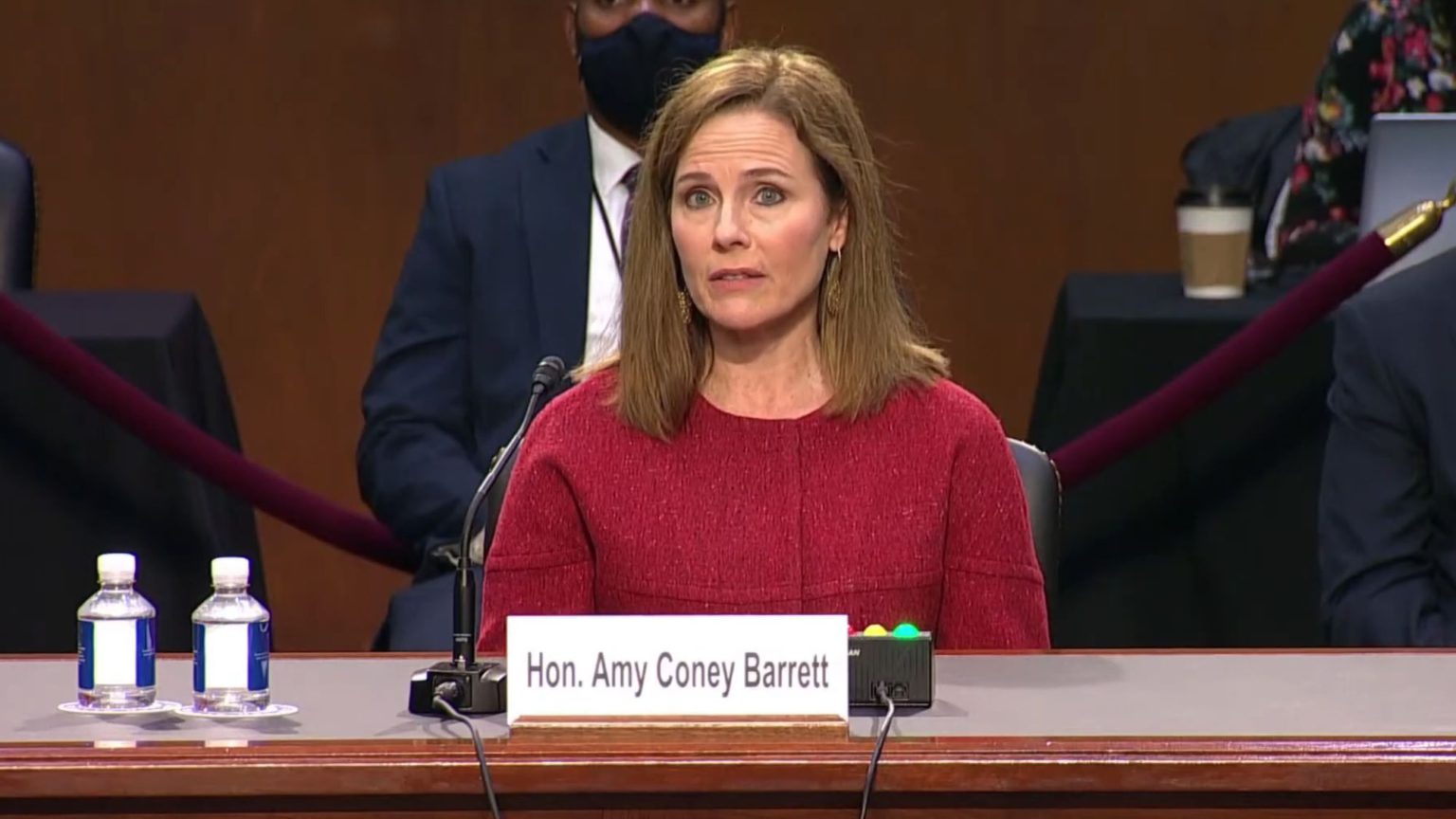 Dictionary definitions used to record the common usage of words and phrases. But now they are being distorted to reflect a woke outlook.
Yesterday, Democratic senator Mazie Hirono criticised Amy Coney Barrett's use of the term 'sexual preference'. Barrett – Donald Trump's latest pick for the Supreme Court – used it in response to a question about same-sex marriage. Hirono said this was offensive because sexual orientation is 'immutable'. Apparently, homophobes use the term 'sexual preference' because they believe sexuality is a choice.
So far, so strange.
But things got worse. Webster's dictionary promptly changed part of its definition of the word 'preference' in line with Hirono's comments. Where the dictionary once listed sexual preference as a sub-category of preference more broadly, this section of the definition is now preceded by the word 'offensive'.
As recently as last month, Webster's Dictionary included a definition of "preference" as "orientation" or "sexual preference." TODAY they changed it and added the word "offensive."

Insane – I just checked through Wayback Machine and it's real.

(via @ThorSvensonn & @chadfelixg) pic.twitter.com/oOq1SNtCP2

— Steve Krakauer (@SteveKrak) October 14, 2020
It is absurd that Barrett is being accused of using a homophobic slur. The idea that some people prefer their partners to be of a particular sex is not offensive in the slightest. And in any case, preference is not synonymous with choice.
Hirono claimed that it was an 'outdated' expression. But as recently as 2018, Barack Obama's defence secretary used it without controversy. How are we supposed to keep up with these ever-changing rules?
But it is Webster's decision to change its definition that is most concerning here. That a change in a dictionary definition can be sparked by one moment of political point-scoring is remarkable – and Orwellian.
Dictionaries should reflect the common and proper usage of language, not back up absurd woke talking points.
Picture by: YouTube.
To enquire about republishing spiked's content, a right to reply or to request a correction, please contact the managing editor, Viv Regan.