Does the NHS need to check its white privilege?
Health chiefs want to rid the NHS of 'white privilege'. They should stick to providing healthcare.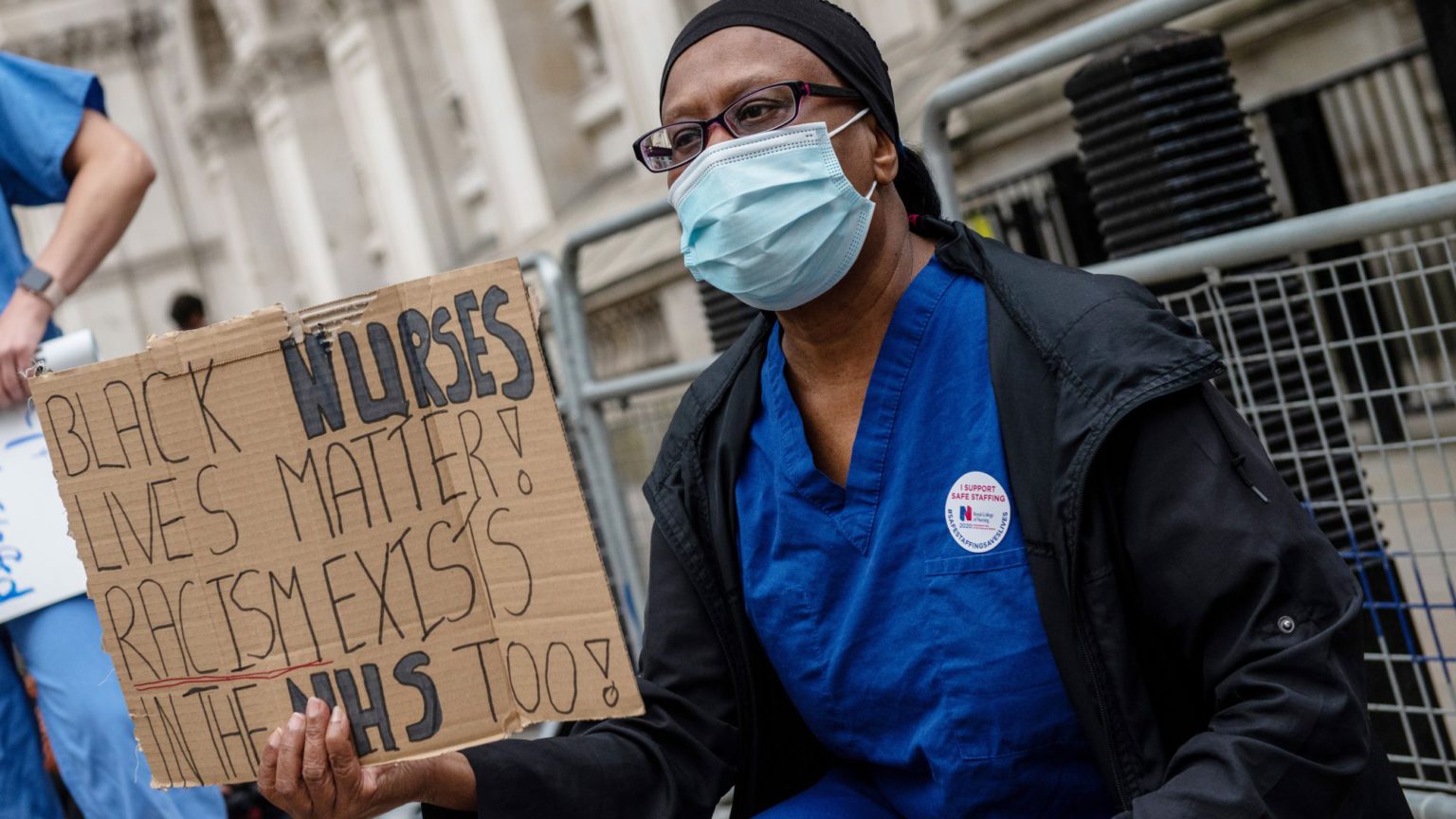 The NHS is in crisis. No, not because of Covid-19, but because of racism. That was the verdict of senior health chiefs, who have vowed to tackle 'white privilege' in the NHS.
Health chiefs vow to tackle 'white privilege' in the NHS because racism exists at the most senior levels https://t.co/R5GZ8OATCm

— Daily Mail U.K. (@DailyMailUK) October 7, 2020
Patricia Miller, a chief executive of an NHS Trust, told the NHS Providers conference that 'the world is seen through the lens of a white person'. She speculated that 'a number of staff' had not spoken to her because 'they don't like my ethnicity'.
She added that being a senior member of an organisation does not mean you are 'protected from racism' – though the fact she has such a high-level job would suggest the NHS isn't exactly dripping with prejudice.
Another chief executive, Roisin Fallon-Williams, declared, with nauseating self-hatred, how helpful she had found it to think about her white privilege. 'The system is set up' for white people, she declared. Richard Mitchell, also a chief executive, agreed, saying he recognised how much of a role his privilege had played in his career.
These latest claims follow on from the words of the NHS Providers chief executive, Chris Hopson, who said on Tuesday that Covid-19 and the death of George Floyd had revealed 'the invidious impact of health inequalities and structural racism on our staff, our patients and our communities'.
This bizarre wave of health service woke-ism comes amid news of record backlogs in NHS treatment. Some 4.2million people currently await NHS care, and 110,000 have been waiting more than a year. It appears the NHS hasn't quite got its priorities right.
No doubt, there are instances of racism in the NHS. Every major institution will contain some bigots – the NHS employs 1.5million people and serves over a million patients every 36 hours. It seems very unlikely, however, that an institution so diverse is really plagued by 'structural racism' – one in five NHS staff are BAME and 30 per cent of doctors come from Asian backgrounds.
The fact that the NHS is already diverse has not done anything to temper the NHS's enthusiasm for diversity initiatives. Diversity managers at hospital trusts earn considerably more than junior doctors and nurses. The NHS also has a Race and Health Observatory which seeks to address health inequalities, while the NHS Confederation, a membership body for healthcare providers, set up a BME Leadership Network last year to promote diversity. The health service has already ticked all the woke boxes – it hardly needs another pointless race initiative.
Instead of worrying about diversity, the NHS should focus on its job – treating the sick.
Picture by: Getty.
To enquire about republishing spiked's content, a right to reply or to request a correction, please contact the managing editor, Viv Regan.