Trump's 'fake' Covid diagnosis: another liberal conspiracy theory
Social media is awash with claims that Donald Trump is either faking his illness or is much sicker than he appears.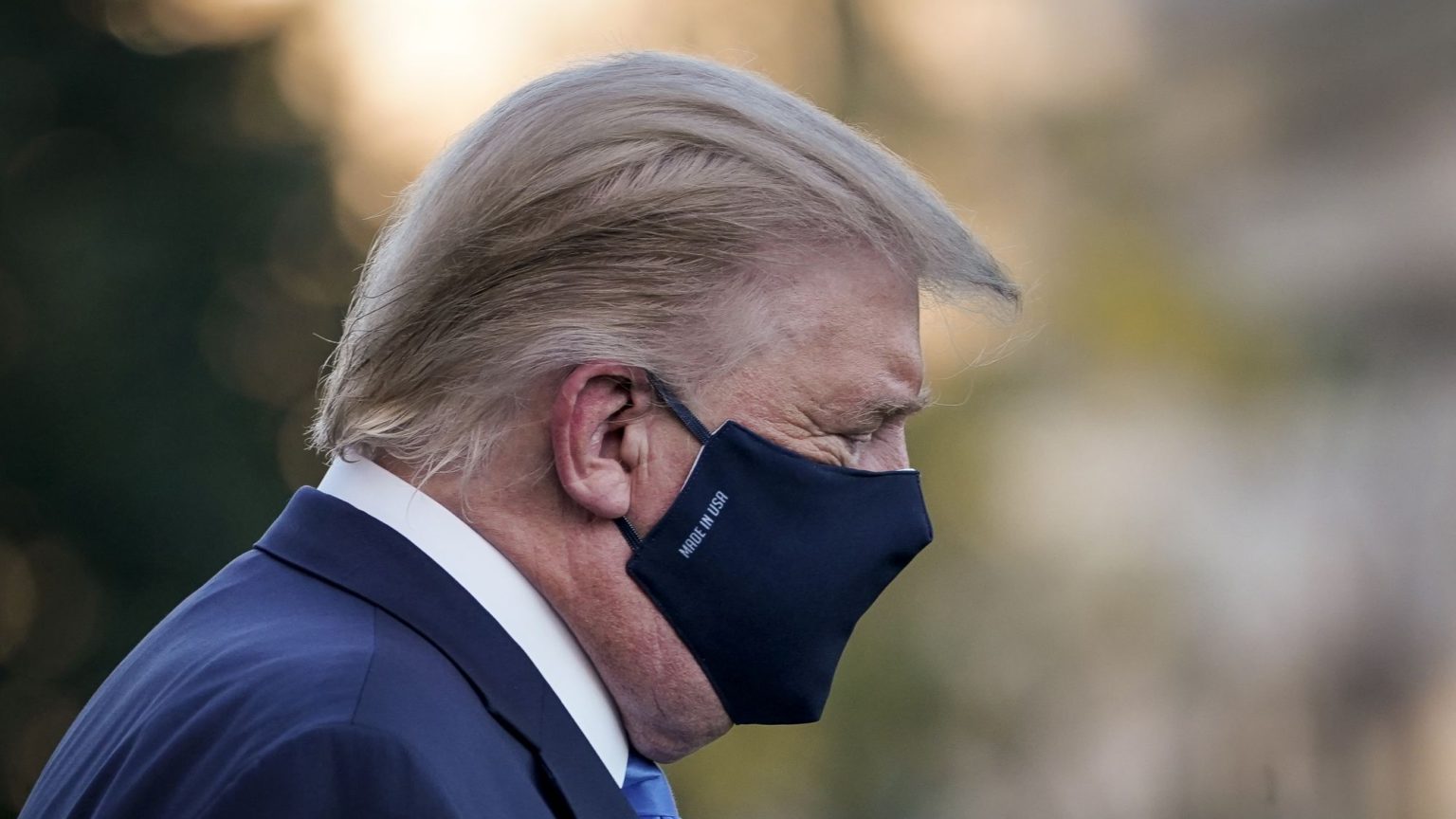 Paranoid minds have been whirring over Donald Trump's Covid diagnosis and subsequent treatment.
Left-wing filmmaker Michael Moore has suggested 'evil genius' Trump may not in fact have coronavirus at all, but could instead be making it up in order to elicit sympathy from voters.
Michael Moore says President Trump may be lying about his COVID-19 diagnosis, calling him an "evil genius" who is "not above weaponizing" a fake illness.https://t.co/Uhm1JeevOQ

— MovieMaker Magazine (@moviemakermag) October 2, 2020
Similarly, Star Trek actress Marina Sirtis declared Trump's Covid diagnosis to be 'a stunt', in reaction to an advertisement for commemorative 'Trump defeats Covid' coins.
TOLD YOU! IT WAS A STUNT! #LiarInChief #TrumpCrimeFamily https://t.co/8DHn8u3bgV

— Marina Sirtis (@Marina_Sirtis) October 4, 2020
Elsewhere, some have claimed that Trump is actually much more ill than is being reported, and that this is being hidden from the public. One theory holds that Trump was using a hidden oxygen tank when he was filmed walking from the White House to his helicopter on his way to the Walter Reed Medical Centre.
There is a conspiracy theory going around that claims Trump was wearing a hidden oxygen tank while heading to the hospital.

Don't fall for it. https://t.co/z04wACSTee

— BuzzFeed News (@BuzzFeedNews) October 3, 2020
And some commentators have made a flimsy case that Trump may have tested positive for coronavirus well before it was announced to the public. Epidemiologist Dr Eric Feigl-Ding suggested it might have happened even before Trump's debate with Joe Biden.
Folks—Trump may have been maybe positive on Tuesday at debate. Here is the very suspicious statement by Kaleigh McEnancy. In politics in DC, there is often "nondenial denial" used. This sounds like one. McEnany won't say Trump was negative on Tuesday citing "privacy". #COVID19 https://t.co/ODYh2yrKr6

— Eric Feigl-Ding (@DrEricDing) October 5, 2020
Trump's critics like to accuse him of creating a world of post-truth politics. But the desire to find lies and deception in everything he does leads some of them down conspiratorial rabbit holes. Hardline anti-Trumpers seem to have lost all ability to challenge Trump rationally as a political opponent.
They have no idea how mad they sound.
Picture by: Getty.
To enquire about republishing spiked's content, a right to reply or to request a correction, please contact the managing editor, Viv Regan.