'We are living in a new cold war'
Lingling Wei tells spiked why US-China relations collapsed – and how they might be rebuilt.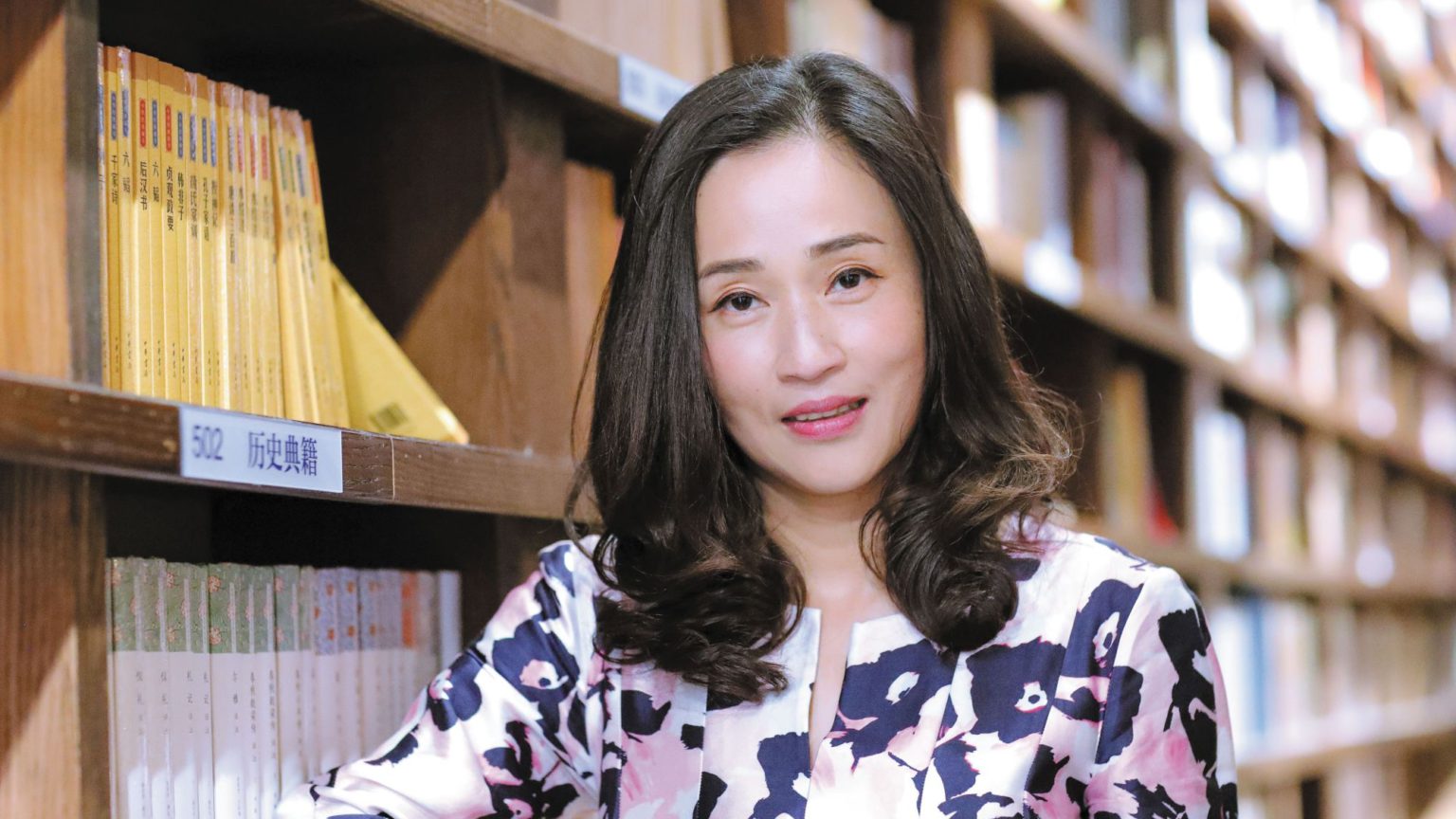 Tensions between the US and China have been escalating for some time. But in the wake of the coronavirus pandemic, relations have become even worse. Donald Trump and Xi Jinping remain at loggerheads on a number of issues of global importance, and neither shows any sign of giving in. Is there any hope for an improvement in the situation, or are we headed for a 'new cold war?'
Lingling Wei is an award-winning senior China correspondent at the Wall Street Journal. She worked at the newspaper's Beijing bureau until this year, when China expelled the Journal's reporters. She is also co-author of a new book, Superpower Showdown: How the Battle Between Trump and Xi Threatens a New Cold War. spiked caught up with her to discuss the state of US-China relations, how they got so bad, and where things might go in the future.
spiked: What does it mean to say we are threatened with a new cold war?
Lingling Wei: I would say that we are already in a new cold war now. We may only be a little bit into it, but what it means is increased confrontation between the US and China on almost every front. There are trade and economic issues – that's where the relationship really started to crumble – but also geopolitical questions, human rights and technological issues. In the context of the 'trade war', it's ironic that trade is now emerging as one of the only areas over which the two governments continue to talk to each other. There are also, of course, more and more confrontations on the economic front as well, especially in the tech sector – hardly a day goes by without some new US sanction against Chinese tech firms, and China, obviously, has also retaliated. But overall, in terms of the economic relationship, the only thing that is holding these two countries together is the Phase One trade agreement.
The two world powers are increasingly drifting apart from each other, and the list of confrontations is just getting longer and longer. It's also not just driven by economic issues, but by ideology. Under Xi Jinping, China has made it very clear that it is a one-party state. Xi has made the Chinese Communist Party the central aspect of Chinese society again. In the US, administration officials are increasingly careful about distinguishing the Chinese Communist Party from the wider Chinese public. We are really seeing an ideologically driven confrontation.
spiked: What dangers do the rising tensions pose?
Wei: Obviously, it all adds to the uncertainty over the global economy and geopolitical stability. Many countries are finding themselves forced to take sides between the US and China. On one hand, they want continued access to the huge Chinese market, but on the other, in terms of moral values, they are finding it hard to be on China's side, especially after the massive crackdown on civil liberties in Hong Kong. There is a huge balancing act to perform for a lot of countries, businesses and even individuals.
But there is a bigger danger. The first Cold War, between the US and the Soviet Union, stayed cold. A shooting war did not break out. But will this new version of the cold war stay cold? China is getting increasingly assertive when it comes to border issues, as evidenced by recent disputes on the Indian-Chinese border. There are also issues involving Taiwan and the South China Sea. These are all untested areas. Add to that a very aggressive US administration, which is now facing off with a very aggressive Chinese leader. It's almost like anything can happen now.
The confrontation also raises the question of what is going to happen to globalisation. Over the past few years, we have seen a steady retreat of globalisation. There are a lot of domestic issues to sort through – how we best protect our own people, supplies and interests, for example. It has all pushed not just China and the US but pretty much every country to be more inward-looking.
spiked: Is the deterioration of relations the fault of Trump and Xi personally? Or have economic and structural factors been more influential?
Wei: Personality drives politics, but the latest escalation of tensions didn't really start with Trump – and nor will it end with him. The fissures in the two countries' relationship goes back at least a decade. During the global financial crisis in 2008, relations were at a high point, but that time was also the beginning of the divergence. Both countries worked very closely together, coordinating stimulus plans that helped each other's economies and the global economy. But these events also led to a sense of hubris in China. The US economic model had long been viewed as something China should emulate. But the crisis had brought the US financial system to its knees.
Meanwhile, China's stimulus plan resulted in a huge oversupply of steel, tyres and other products in the US market. That battered factory towns throughout the US, and ordinary workers started to get really angry about China. This helps to explain the populist backlash we later witnessed with Trump's election. At the same time, American businesses also became less and less enamoured with China. China's industrial policy, especially its Made in China 2025 plan, has made American firms feel very threatened. For a long time, they had the most reliable ally for Beijing in Washington, but not anymore. After Trump came to power, the US business community supported his tough-on-China policy.
After the financial crisis, Xi came to power. He is the most powerful Chinese leader in recent history and also the least pragmatic and most ideologically driven. His Chinese Dream vision was inevitably going to put China on a collision course with the US and with the Trump administration's Make America Great Again agenda. There are a lot of similarities between these slogans – both emphasise their own countries' interests and have an inward-turning bias.
spiked: Is China as much of a threat to American interests as Trump makes out?
Wei: The concerns over the threat of the Chinese system are legitimate, because China has been taking a much more aggressive stance in dealing with other countries. This has been evidenced by the Belt and Road Initiative and the recent disputes with Australian and European countries after their calls for an investigation into the cause of coronavirus. China is very aggressively promoting what Beijing calls China's style of governance. It is basically a way to promote the Chinese model as an alternative to Western democracy. Today, especially in the wake of the pandemic, there has been a lot of soul-searching, both inside and outside of China, about exactly how effective democracy is. The whole Western response to the pandemic really disappointed a lot of people in China who had previously supported democracy. A lot of Western countries have underperformed when compared to China's response to the pandemic, and this has really made some people wonder whether authoritarianism may not be that bad after all. Some of the unilateral actions taken by the Trump administration have also provided additional fodder for some people in China who believe in the state-led model, because what the US was doing was not too different from what China was doing.
spiked: What would it take for relations to improve?
Wei: My co-author Bob Davis once explained that it is much easier to identify the problems with China than to come up with an effective strategy for dealing with China. That is what policymakers in the US and other Western countries are grappling with. Inside China, there are definitely some officials who are hoping for a new beginning if Biden gets elected. For one thing, they think the American government's tone would improve. A Biden administration probably wouldn't be as belligerent as the Trump administration. And in the views of those Chinese officials, there are areas where China can work with the US – things like climate change, anti-terrorism and public health.
However, in terms of some policy issues, especially when it comes to trade and national security, it would be really naive for anyone in China to think a Biden government would just be softer on China than Trump. After nearly two years of trade war, Beijing has come to realise that the strategic rivalry is here to stay, and that, no matter who is in the White House, the US is no longer a reliable partner for China.
Lingling Wei was speaking to Paddy Hannam.
To enquire about republishing spiked's content, a right to reply or to request a correction, please contact the managing editor, Viv Regan.