Yes, even sex offenders deserve a second chance
Glentoran's Jay Donnelly should be allowed to restart his football career.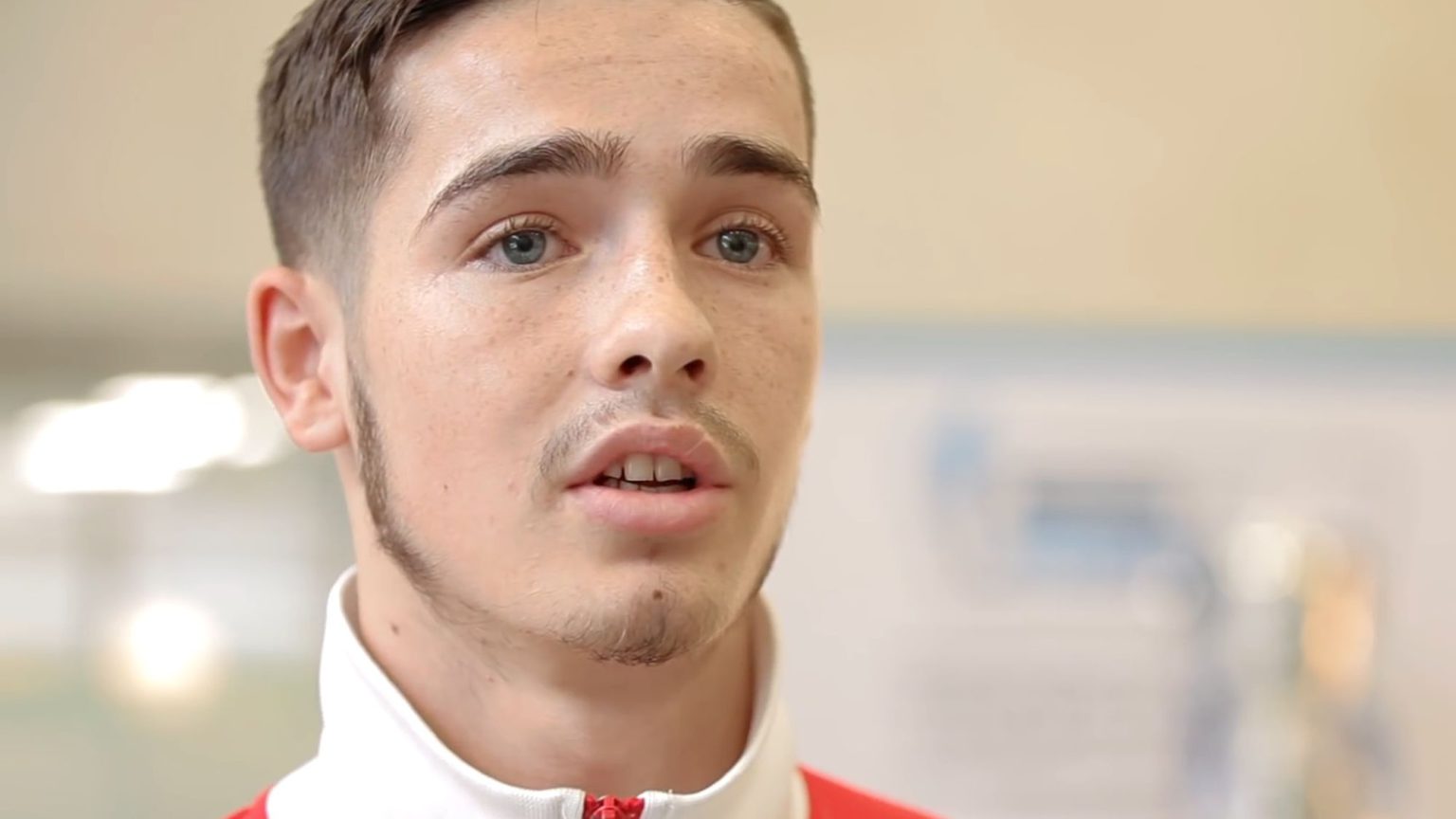 Jay Donnelly, one of the most promising players in Irish football, has recently left Belfast Celtic to sign for east Belfast side Glentoran, one of the biggest clubs in Ireland.
It should have been a rare good news story for Glentoran supporters, and for Irish football fans generally, who would get to see this classy young striker play. But instead the 25-year-old's signing has provoked controversy and outrage.
Back in 2016, Donnelly, then aged 20 and playing for Cliftonville, took a picture on his phone of himself having consensual sex with a 16-year-old girl while she was wearing a Cliftonville shirt with his name and number on the back. Donnelly shared the picture with a group of close friends. It eventually found its way on to social media. It led to his conviction for sharing an indecent image of a child and a three-month jail sentence.
Donnelly was described in court at the time as very immature, and his defence team told the jury he had a learning disability and an IQ in the bottom eight per cent of the Irish population. He has repeatedly expressed remorse and regret over the incident, and, having served his prison sentence, is now in a stable relationship, and has a young child.
It is one of the few stories in Northern Ireland that has cut across the Protestant-Catholic divide, with both sides arguing that Donnelly should not be forgiven for his past crime. This was clear when the guests on Talkback, BBC Radio Ulster's flagship current-affairs programme, all passionately opposed Glentoran offering Donnelly a contract. When a few listeners took to Twitter to complain about the absence of balance, Talkback presenter William Crawley apologised, but explained that his researchers had spent hours trying and failing to find anyone willing to defend Donnelly's right to sign for the Glens.
The condemnation of Donnelly's signing has been near universal, with Glentoran's Facebook page bombarded with critical posts; its sponsors and financial backers facing an angry backlash; and the press, led by Northern Ireland's biggest-selling paper the Sunday Life, piling in, too
In the absence of anyone prepared to defend Donnelly, it has been left to Glentoran manager Mick McDermott to justify the decision. 'I don't think it's justice that someone should suffer for the rest of their days for a crime they committed with a punishment they have served', he said, adding: 'If he was a butcher or baker, he'd be back to work by now, but because he's a football player we should continue to punish him for the rest of his career?'
But McDermott's humane and dignified support for Donnelly fell on deaf ears. Tim Cairns, a high-profile ex-DUP adviser, took to the airwaves to call signing Donnelly a 'PR disaster' that had been compounded by McDermott's belief in rehabilitation and the right of ex-cons to earn a living. Speaking on Talkback, a spokesperson for the Belfast Feminist Network said McDermott's plea for Donnelly to be given a second chance was patronising, and claimed Donnelly's so-called apology would only serve to traumatise the victim all over again.
What is striking about this story is that much of the opposition to Donnelly's return to his football career is coming from the liberal left – in other words, the very people who have in the past argued for the rehabilitation of prisoners. But it seems that, thanks to a #MeToo-style obsession with predatorial males and female victims, many people have lost sight of a humane and liberal view of second chances for ex-offenders, including those convicted of sex offences. Instead, they have aligned themselves with the old-style conservatives in the Democratic Unionist Party (DUP) and adopted the 'lock 'em up and throw away the key' view of justice. It is also worth noting that those feminists damning Donnelly are adamant his freedom to advance his career will subject the young woman in the case to further trauma. But the woman herself has not spoken, and we have no way of knowing whether these feminists speak for her or not.
No one is asking people to like Jay Donnelly as an individual, or to exonerate him of his past mistakes. But if this man is prevented from returning to his chosen career, we will effectively have conceded that there should be no such thing as redemption or rehabilitation for certain types of crime. And in doing so, fundamental liberal principles will have been abandoned without a fight.
If, like me, you still believe in the four Rs – redemption, reform, rehabilitation and reintegration of offenders – then we need to speak up and publicly support Glentoran's decision to offer Jay Donnelly a job. Because if this young man is robbed of his right to resume his life after serving his punishment, then he will not be the last. This time it is a young man from Belfast whom most have never heard of. Next time it could be your son, your daughter or even you.
Kevin Rooney is convenor of the Academy of Ideas Education Forum and co-author of The Blood-Stained Poppy.
Picture by: YouTube.
To enquire about republishing spiked's content, a right to reply or to request a correction, please contact the managing editor, Viv Regan.