The new Section 28
The rise of trans ideology in schools will have a terrible impact on gay kids.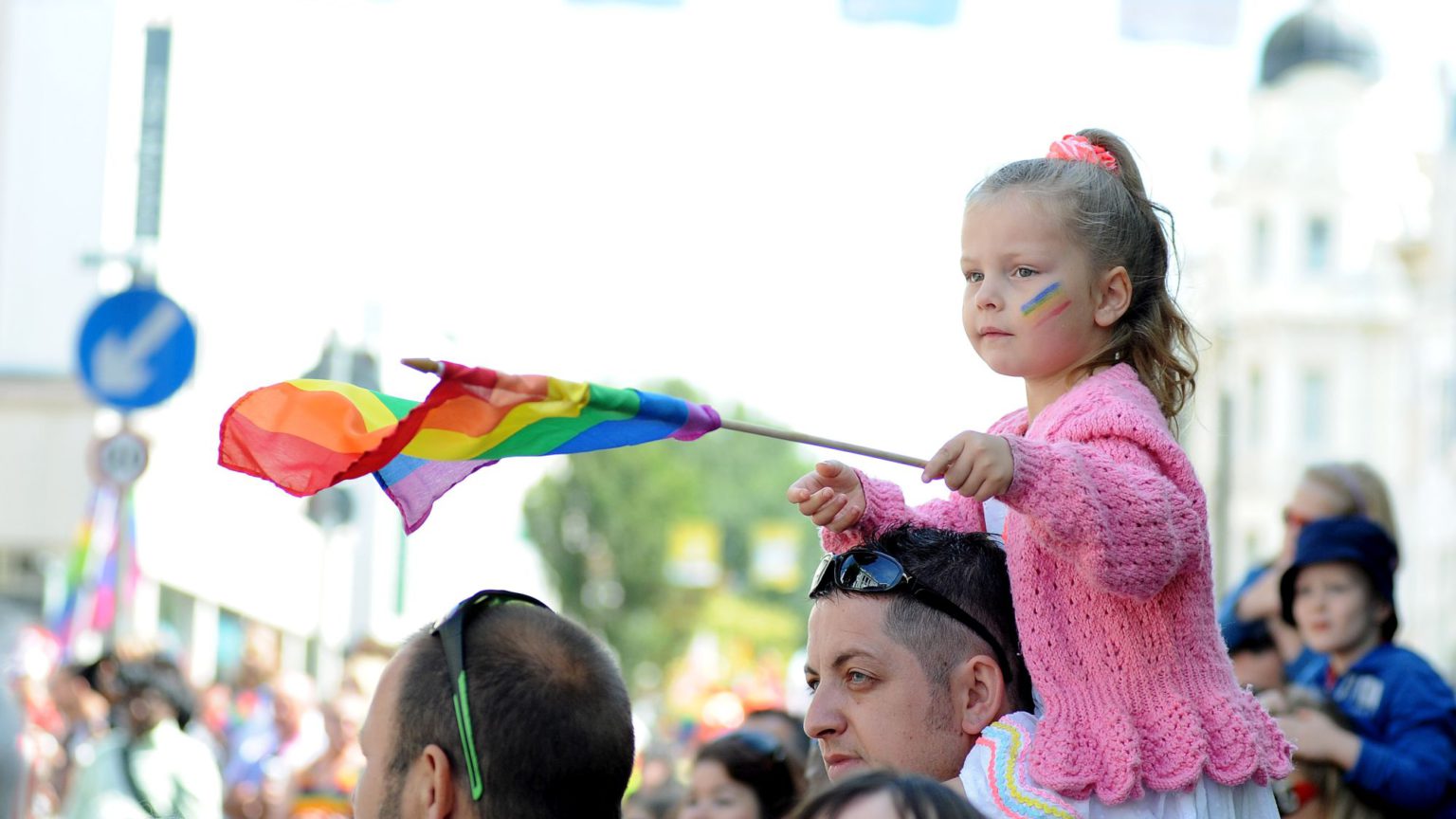 Adults asking children to get in touch via private messages on social media is clearly a bit creepy. And yet that's exactly what the organisation Exist Loudly did this week.
Founded by 27-year-old youth worker Tanya Compas, Exist Loudly claims to create 'spaces of joy and community for queer Black youth'. With a fundraising launch that coincided with Black Lives Matter marches, and received coverage from Vogue, Time Out and others, Compas raised £110,956 on her GoFundMe page before shutting it a month later. Compas explained that £52,000 would be put towards Exist Loudly, which is currently in the process of registration, with the remainder being divided between other youth organisations.
On Tuesday Exist Loudly tweeted: 'We are looking for Black LGBTQ+ young people aged 12-23 from the UK to take part in PAID research on your experiences, within education, healthcare and home. Please DM us on here or IG for the link, please include your age, ethnicity, sexuality, gender and location.'
Unsurprisingly, responses were mixed, not least because an organisation fronted by a youth worker asking children to get in touch with private details about themselves, and offering payment, seems like a significant breach of safeguarding. Furthermore, the grouping of children aged 12 with adults of 23 is somewhat peculiar.
When lawyer Allison Bailey tweeted to raise her concerns about the wide age range, and the imposition of an 'adult agenda' on children, Exist Loudly responded by saying: 'You're a raging homophobe and transphobe. We mean this from the bottom of our hearts, fuck off xoxox.'
Allison Bailey happens to be a lesbian, but apparently she's the wrong sort of lesbian. A lesbian who asks awkward questions and criticises the current narrative whereby all identities must be affirmed, and children are as aware and settled in their sexual orientation as adults of 23. Bailey is also a lifelong campaigner for racial equality and a survivor of child sexual abuse, so it is fair to say that when it comes to minority rights and child protection she knows of what she speaks.
Two hours later and the spat escalated further, with Pink News editor Benjamin Cohen taking a screenshot of Bailey's tweet and commenting: 'I knew I was gay when I was 12. I couldn't talk about it at school because of Section 28. Let's not go back to those days please.'
Finally Stonewall, the £8million-plus monster of the LGBT charity world, got in on the act. At the time of writing the tweet pinned to their profile includes the hashtag #IFirstKnewIWasLGBTQ, one assumes as a side swipe at Bailey for raising concerns about the callout from Exist Loudly to 'LGBTQ' children.
It is relevant to note that Stonewall is in the process of being sued by Allison Bailey, following its alleged collusion with her employer, Garden Court Chambers, in what she describes in a statement as 'an attempt by Stonewall to intimidate and silence' her. Bailey is a supporter of the LGB Alliance, a grassroots group formed to represent gay, lesbian and bisexual people following Stonewall's decision to begin to advocate for those who consider themselves trans. By Stonewall's own definition 'trans' includes straight men who simply cross dress.
This small piece of theatre on Twitter is illustrative of a much more fundamental matter – how best to support young people who might struggle with their sexual orientation without making them political pawns. Despite the significant social problems caused first by austerity and then the lockdown of the economy, it seems LGBT rights are in vogue; arguably this rainbow-clad distraction says more about the virtue-signalling of straight people than it does about the needs of those who are same-sex attracted.
Bailey's concern about the mixing of adults and very young teenagers is valid. It is worth noting that the pairing of children with young adults seems to be a norm for many youth LGBT groups, with Gendered Intelligence running swimming sessions for eight- to 25-year-olds and the Kite Trust organising residential camps for those aged 13 to 24.
Given that the Internet Watch Foundation has found the fastest growing demographic of seeking out images of child sexual abuse are young men between the ages of 18 and 26, it is fair to ask what sort of 23-year-old would seek to be in the same space as young teens?
As with other stages of self-awareness, coming out and the process of understanding one's sexual orientation can be daunting. Children and young people need to learn about who they are free from shame and stigma. But there is a difference between ensuring children and young people know that different types of families and relationships exist and forcing an adult understanding of sexuality and identity on to children.
Cohen's comparison to Section 28 of the Local Government Act is misleading. Section 28 was a sadistic piece of legislation driven by a government that, in the midst of the AIDS crisis, saw being homosexual as a death sentence. I am the same age as Cohen, and I am grateful that the generations who followed me were not forced to confront their sexual orientation in a climate of shame and silence. But today, the challenges facing those who might grow up to be same-sex attracted are more complex.
Gay, lesbian and bisexual adults often recall experiencing periods of time when they identified as the opposite sex as children. Actor Rupert Everett incurred the wrath of the trans stasi when he revealed he had 'lived as a girl' for eight years as a child. He explained in a 2016 interview, 'I really wanted to be a girl. Thank God the world of now wasn't then, because I'd be on hormones and I'd be a woman. After I was 15 I never wanted to be a woman again.'
His experience is not unusual. Indeed, in a report last year in The Times, two clinicians who have resigned from the troubled Gender Identity Development Service (GIDS) said 'there was a dark joke among staff that "there would be no gay people left"'. It seems that today many children misunderstand their feelings of same-sex attraction as evidence of being 'born in the wrong body'.
As under Section 28, today a harmful ideology pervades our educational institutions. With the fervour of religious zealots, organisations like Exist Loudly are receiving funding to impose their views on children and young people. Those who really want to protect children struggling to understand their sexual orientation could do no better than to vigorously oppose the normalisation of transgender ideology in schools.
Jo Bartosch is a journalist campaigning for the rights of women and girls.
Picture by: Getty.
Clarification: The original version of this article included a reference to concerns about gender-transition services for children and their impact on gay people, reportedly held among staff at the Gender Identity Development Service. The piece has been updated to include a direct quote from and a hyperlink to a Times report in which these concerns were previously reported. This follows a complaint from the Tavistock and Portman NHS Foundation Trust, alleging that the claim, that such concerns about gender-transition services existed among GIDS staff, was 'unfounded'.
To enquire about republishing spiked's content, a right to reply or to request a correction, please contact the managing editor, Viv Regan.