Boycotting Mulan helps no one
Let's not drag kids' films any further into geopolitics.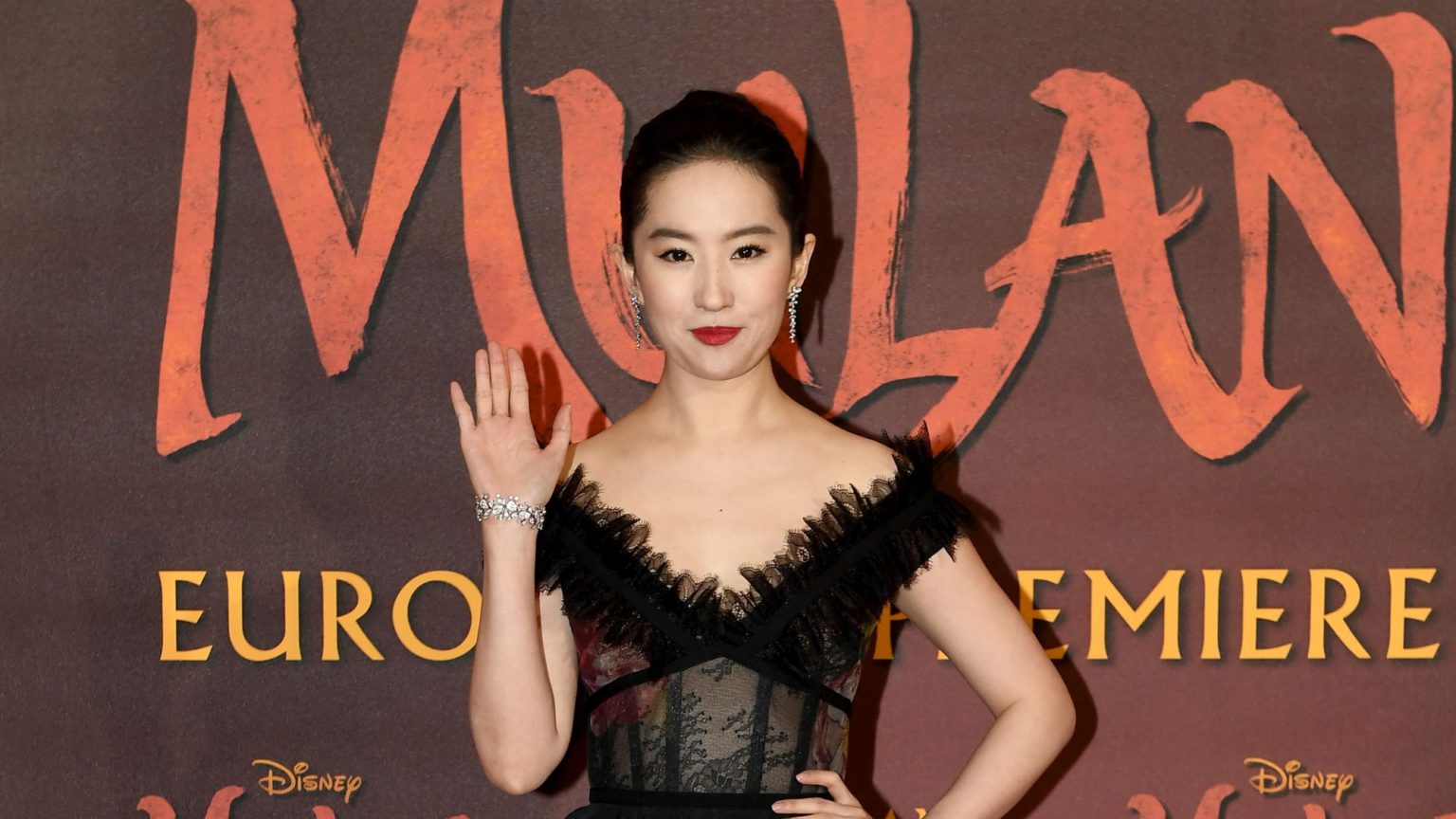 Disney's new live-action remake of Mulan, currently streaming near you, has become the unlikely object of hashtagged calls for an international boycott.
Unlikely, because the film itself is a rather anodyne take on the old Chinese folktale of a young woman who pretends to be a man in order to join the army and save her father's life during the fourth century. It doesn't have the songs of its 1998 animated predecessor, or, indeed, Eddie Murphy.
So far, so Disneyfied. But the film's ostensible problems start less with its unremarkable script than with the opinions of its star Liu Yifei, a Chinese-born US citizen, who, in August 2019, posted her support on Weibo for the Hong Kong police force as they attempted to crush pro-democracy protests.
Cue outrage on Twitter, which was fair enough. Liu was publicly supporting the brutal repression of pro-democracy activists at the behest, ultimately, of the autocratic Chinese Communist Party (CCP). She should have expected a critical comeback from those of us who oppose the authoritarianism of the CCP.
But calls to boycott the film in which she was due to star? That always took legitimate criticism of her public views one step further into what looks a little like cancel culture. It suggested that unless individuals voice views others agree with, they can expect to have their source of employment targeted — in this case, Disney.
Liu's alignment with the CCP was, as it turns out, only the start of Mulan's problems. Last week, eagle-eyed social-media users spotted that in Mulan's credits, Disney thanked eight government entities in Xinjiang, the home of the Uighurs, the predominantly Muslim minority that Chinese authorities are said to be persecuting. This was proof, if any were seemingly needed, that Mulan was effectively produced in semi-cahoots not only with the CCP, but with the very same state agencies potentially involved in the ill-treatment of the Uighurs. This claim was given further credence by those who have noted that Mulan's original proto-Mongolic identity has been erased, and replaced with that of China's now dominant Han ethnic identity. Which, it could be argued, is another sop to the CCP. As Joshua Wong, a leading pro-democracy campaigner in Hong Kong, put it: 'Because Disney kowtows to Beijing, and because Liu Yifei openly and proudly endorses police brutality in Hong Kong, I urge everyone who believes in human rights to #BoycottMulan.'
In truth, there is a bit of a problem here.
Back in the 1990s, when China's economy was a fraction of its current size, Hollywood thought little of offending the sensitivities of the CCP. Think of the 1997 Brad Pitt vehicle, Seven Years in Tibet, which glorified Tibet's spiritual leader the Dalai Lama, and demonised Chairman Mao. Or Martin Scorsese's Kundun, produced, as it happens, by a Disney-owned company, and released in the same year, which also portrayed Tibet's oppression at the hands of the CCP. Both films were banned in China, and their cast and directors denied entry for many years.
Even then, however, there was an awareness, certainly within an entertainment company like Disney, that the Chinese market was only going to grow and become too lucrative to risk being denied access to. Indeed, Disney had actually been a trailblazer in China, developing commercial links with the Chinese state from the 1980s onwards, with Mickey Mouse and Donald Duck appearing on state-television screens as early as 1986. In fact, Disney's then chairman Michael Eisner was so perturbed by the diplomatic fallout from the Kundun affair that arch political insider Henry Kissinger was discreetly employed on behalf of Disney during the late 1990s, to repair the damaged relations between it and the CCP. Ironically, given the current furore, one of the first products of the rapprochement was Disney's animated musical version of Mulan.
All of which makes good commercial sense. But the problem, touched on by Wong, when he accuses Disney of 'kowtowing to Beijing', is that it doesn't necessarily make artistic sense. Because, so fearful are entertainment companies of losing access to China's domestic market, that they are willing to adjust and change their products so as not to offend the CCP. It means that Hollywood is now effectively engaging in self-censorship.
So, for example, when the director of sci-fi actioner Pixels wanted to show aliens blasting through the Great Wall of China, leaked emails have since shown that executives at Sony, the production company behind Pixels, were worried that might upset Beijing. So the aliens blew up the Taj Mahal instead.
Or take Disney's Marvel franchise. In the 2016 film Doctor Strange there was a character known as the Ancient One, who, in the mid-20th-century comics, had been a Tibetan Dalai Lama rip-off. Come Disney's 21st-century reimagining, the Ancient One was being played by Tilda Swinton as some sort of Celtic wizard.
These are far from egregious examples of Hollywood's desperate attempt to avoid CCP censure. But they do show that it exists, even at the most trivial level. And if movie executives are worried about the optics of an alien invasion occurring in China as opposed to India, one can be sure they would never tolerate even the faintest political criticism of the CCP in their movies.
This is why the contention of the boycotters that the bland vision of China's history in Mulan – its orientalism-lite – is the product of Disney's kowtowing to Beijing might well hold some water.
Yet those calling for the boycott of Mulan are hardly fans of artistic freedom themselves. They, too, want to exert power over what is and is not acceptable in movies. They want what is, in effect, a kids' adventure movie to acknowledge the CCP's persecution of the Uighurs. In the opening credits, perhaps. They want the cartoon Chinese history on show to reflect badly on contemporary China, not feed into some sort of nationalist myth. And no doubt they want aliens to blow a hole in the Great Wall of China, too.
Theirs is a dystopic orientalism, in which the only China to be depicted is tyrannical, ethnically torn and human-rights abusing. And if a movie's vision doesn't conform, it is to be boycotted as CCP propaganda, just as the CCP once boycotted Seven Years in Tibet as US anti-China propaganda.
This overblown fuss over an average Disney picture helps no one. With East-West tensions now burning ever hotter, it is likely only to fuel the flames.
Tim Black is a spiked columnist.
Picture by: Getty.
To enquire about republishing spiked's content, a right to reply or to request a correction, please contact the managing editor, Viv Regan.