You had one job
The pandemic has revealed how useless the public-health establishment has become.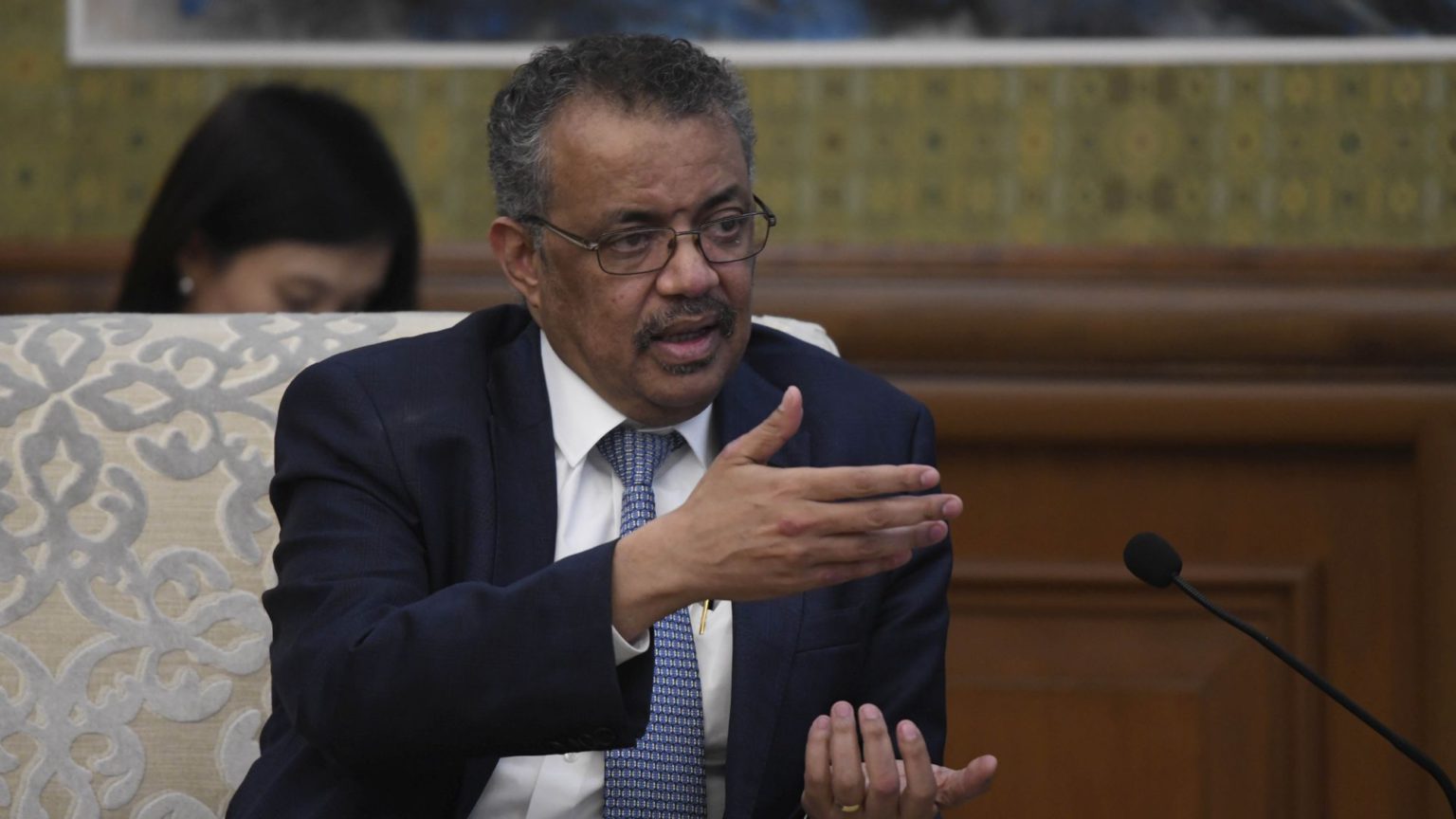 In June, 1,288 public-health professionals and 'community stakeholders' signed a letter condemning anti-lockdown protesters in the US who were calling for the economy to be reopened. You would expect nothing less. There was a pandemic raging, lockdowns were the law and their job was to protect public health. And yet the criticism of these protesters was only a prelude to their main point which was to offer wholehearted support to another group of protesters attending mass gatherings during a pandemic. When it came to the Black Lives Matter protests, they said that 'as public-health advocates, we do not condemn these gatherings as risky for Covid-19 transmission. We support them as vital to the national public health.'
They added:
'We express solidarity and gratitude toward demonstrators who have already taken on enormous personal risk to advocate for their own health, the health of their communities, and the public health of the United States. We pledge our services as allies who share this goal.'
For the avoidance of doubt, they stressed again that: 'This should not be confused with a permissive stance on all gatherings, particularly protests against stay-home orders.'
The signatories clearly believed that mass gatherings of any kind would lead to more infections, hospitalisations and possibly deaths (they advised the government to 'prepare for an increased number of infections in the days following a protest'), but they were prepared to accept this because they believed in the BLM cause.
The irony of public-health professionals encouraging large crowds to assemble in the middle of a pandemic was not lost on everyone who participated. Catherine Troisi, an epidemiologist at the University of Texas Health Science Center, told the New York Times: 'I certainly condemned the anti-lockdown protests at the time, and I'm not condemning the protests now, and I struggle with that. I have a hard time articulating why that is okay.'
Similarly, Mark Lurie, professor of epidemiology at Brown University, said 'we have to be honest: a few weeks before, we were criticising protesters for arguing to open up the economy and saying that was dangerous behaviour. I am still grappling with that.'
The hypocrisy and inconsistency were so glaring that even the Guardian noticed it. In an article titled 'We often accuse the right of distorting science. But the left changed the coronavirus narrative overnight', Thomas Chatterton Williams wrote: 'Two weeks ago we shamed people for being in the street; today we shame them for not being in the street… The climate-change-denying right is often ridiculed, correctly, for politicising science. Yet the way the public-health narrative around coronavirus has reversed itself overnight seems an awful lot like… politicising science.'
A month later, on the other side of the ocean, Public Health England found itself in the news for two reasons. On 17 July, health secretary Matt Hancock announced an urgent enquiry into its miscounting of Covid-19 deaths. It had been revealed that PHE had been counting the death of anybody who had ever tested positive for the coronavirus as a Covid-19 fatality, thereby exaggerating the death toll. It was the latest in a long list of failures from PHE that would soon lead to its downfall. On the same day, as if to remind everyone of where PHE had been focusing its efforts, it was announced that a number of chocolate bars, including Wispa and Twirl, would be reduced in size as part of PHE's sugar-reduction scheme to ensure they complied with the agency's calorie cap for confectionary.
These small tales tell a bigger story about the absurdity and irrelevance of the modern 'public health' movement. Covid-19 has exposed the gaps between what people think 'public health' does, what people in 'public health' think they do, and what they actually do. The public think their job is to protect them from infectious disease. 'Public health' professionals think their job is to 'speak truth to power' and tackle racism, poverty and inequality. What they actually do is make minor adjustments to chocolate bars.
The BLM letter perfectly illustrated the tension between what people think the 'public health' profession does (protect them from infectious diseases and environmental hazards) and what people who work in 'public health' want to do (political campaigning and virtue-signalling). When forced to choose between these conflicting objectives, political campaigning won out. 'Public health' professionals effectively sided with the virus.
They normally don't have to make such an awkward choice. In the absence of infectious disease, the 'public health' establishment has spent 40 years incorporating all the bogeymen of dull-witted progressives – consumerism, capitalism, Americanism, individualism, etc – into an overarching narrative about 'health inequalities' and the 'social determinants of health', which allows them to campaign for restrictions on freedom, higher taxes, a bigger state and more funding for themselves.
Insofar as the public were aware that this was going on, it was done on the tacit understanding that the 'public health' establishment would be there for them if a genuine public-health crisis occurred. Covid-19 pulled the rug from under that illusion. When the pandemic emerged, Public Health England went to pieces. Its CEO was nowhere to be seen. Local public-health directors became headless chickens. PHE failed to increase testing capacity sufficiently. It virtually ceased community testing just as the virus was getting in its stride. It not only opposed the use of face masks, but actively encouraged the Advertising Standards Authority to ban adverts for them. In the end, it couldn't even make a sensible estimate of how many people had died from the virus.
There was a palpable sense of relief at PHE when obesity was fingered as a risk factor for Covid-19 because it allowed the agency to retreat into its comfort zone of lifestyle regulation. Finally! An aspect of the problem that could be superficially addressed with an advertising ban! If only those Twirls had been made slightly smaller a few years earlier!
PHE is now on the scrap heap and will be replaced by a facsimile of the Health Protection Agency, which focused solely on genuine public-health issues and was itself replaced by PHE in 2013. The implosion of PHE when tested by a genuine public-health crisis seems like a 'You Had One Job' moment, but the whole problem was that it didn't have one job, at least not as far as the people running it were concerned. From the outset, PHE officially stated that its 'primary duty is to protect the public from infectious diseases and other environmental hazards', but when Duncan Selbie became its first (and last) CEO in 2013, the Lancet reported that 'he firmly believes that the key factors to good health lie in tackling the underlying social determinants: "Jobs, homes, and friends are what will make the biggest difference to improving people's health."'
This may be true, but providing jobs, homes and friends was beyond his remit. Reasonable people disagree on the best way to secure jobs and homes. This is why they are political issues, not public-health issues. And even the biggest fan of government intervention would admit that the state cannot force people to be your friend.
Similarly, the World Health Organisation long ago moved beyond the tedious business of tackling infectious disease and began prioritising issues such as gender equality, poverty reduction and universal healthcare. Again, these are laudable aims, but the people at the WHO have no particular expertise outside of medicine, no legislative power, and no obvious means by which they can achieve any of these aims.
We could tolerate 'public health' professionals banging on about complex socio-economic problems beyond their ken if they could do their day job. Covid-19 showed that they can't. The WHO was a hapless dupe of the Chinese Communist Party in the crucial early stages, while Public Health England was just hapless. Like the broader 'public health' movement, these agencies had taken their eye off infectious diseases in favour of becoming glorified political campaigners. Endless conferences, studies, targets and position statements on everything from computer games to climate change were no use when push came to shove.
This is how 'public health' lost its way. Almost anything can be linked to physical or mental health, but that does not make them public-health issues, and even if we arbitrarily redefined racism or inequality or gambling or whatever as public-health issues, it wouldn't make those who work in 'public health' better able to tackle them than the average concerned citizen. For all the blather about the 'social determinants of health', the only tangible policies that emerged from 'public health' involve hassling people about what they eat, drink and smoke.
The most polite way of putting it is that the 'public health' movement has spread itself too thinly over too many issues. Put less politely, the modern 'public health' establishment is, at best, a waste of space. At worst, it is a menace. From local councils to the World Health Organisation, it is a parade of midwits who are unable to do the things they want to do, incapable of doing the things they should be doing, and shouldn't be doing the things they do.
Christopher Snowdon is director of lifestyle economics at the Institute of Economic Affairs.
Read You had one job, his IEA report on the shortcomings of Public Health England and the World Health Organisation during the pandemic, here.
Picture by: Getty.
To enquire about republishing spiked's content, a right to reply or to request a correction, please contact the managing editor, Viv Regan.