Don't let the state tell you how to spend your money
Proposals for a monthly cap on gambling are hideously illiberal.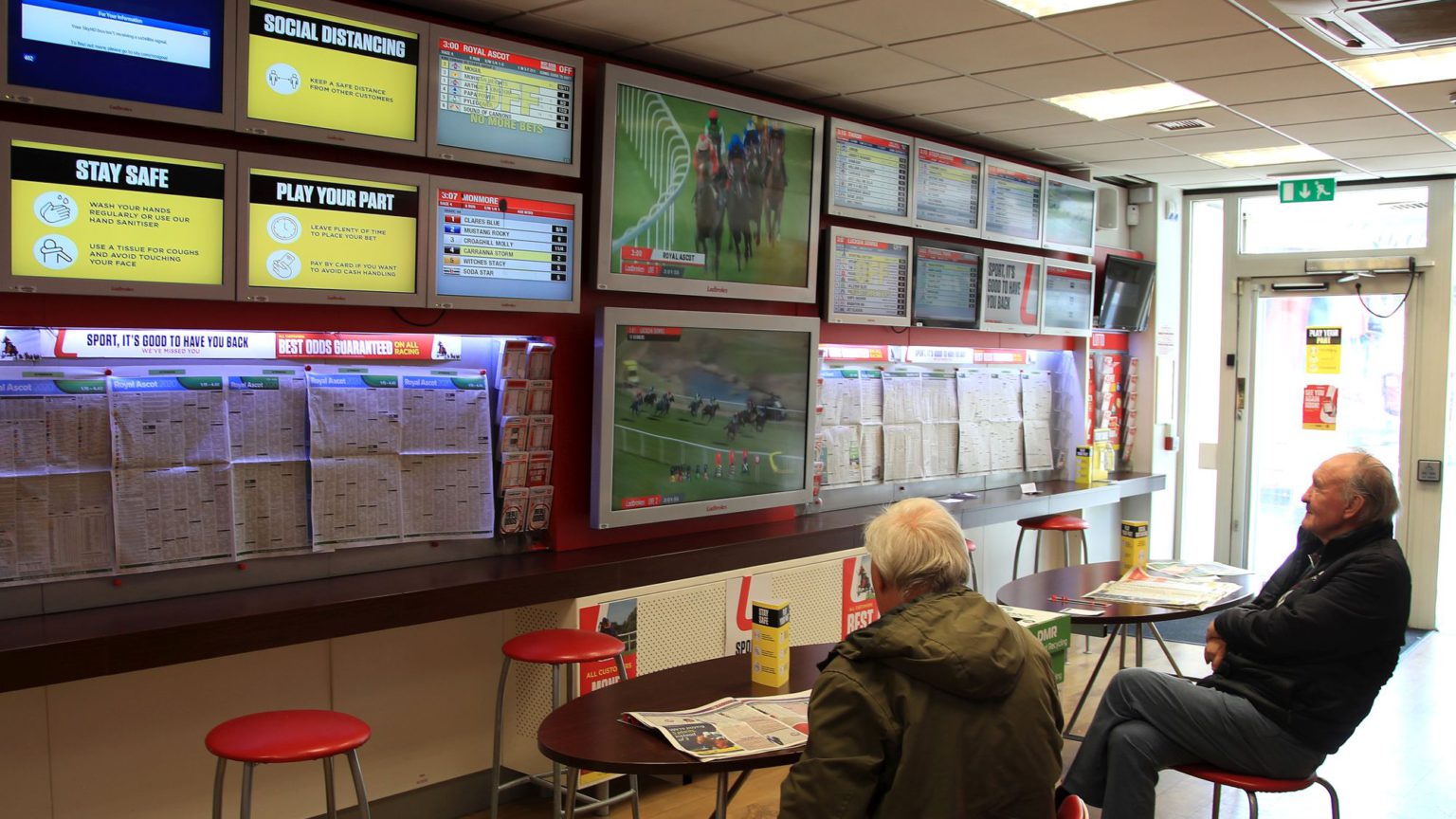 A new report on gambling from the Social Market Foundation (SMF) has received a lot of analysis and press commentary this week. It contains a section which re-kindled a debate among gambling and anti-gambling enthusiasts alike: how much should you be allowed to spend on gambling?
In the report, James Noyes and Jake Shepherd recommend a limit of £100 per month. This could be increased, subject to affordability tests. The proposal to introduce a maximum spend has sparked a big discussion. This is likely to lead to a political bidding war, with politicians calling for lower caps than their rivals. The gambling industry responded by saying that it already has 'robust and improved affordability checks' and that there was no need for 'an arbitrary and random low cap on spending'.
The proposed limit of £100 per month would apply across multiple gambling industry operators and is based on an analysis of income and living standards. The authors give some more detail:
'We propose a thresholding system that is based on household disposable income and Minimum Income Standards (MIS), establishing a "soft cap" on gambling expenditure through which a customer can only pass to place higher deposits after an enhanced affordability check has been made.'
The report goes on to propose a new Gambling Ombudsman who would 'be placed in charge of the operator data needed to implement this'.
Some have raised concerns that a cap might drive gamblers into the unregulated market. Others are concerned about the precedent being set about state intervention in our spending. The Betting and Gaming Council (BGC) gave voice to the latter fear, stating: 'We can think of no other area of the economy where the government determines how much an individual can spend.' It's an important point. Limiting the public's spending power is a highly controversial move, particularly at this time when there are so many other restrictions in place on our daily activities.
You can also understand how gamblers and the gambling industry might be feeling a bit under the cosh. In the past few months, there have been reports on gambling published by the House of Lords Select Committee Inquiry, the National Audit Office, the Public Accounts Committee and the All-Party Parliamentary Group for Gambling-Related Harm. Not much in any of these reports stand up for the rights of gamblers. It's all about restrictions, banning gambling companies from advertising and stopping all online gambling. The lockdown may have kept us out of casinos – and still does, as I write – but the gambling prohibitionists have still been hard at work with reports and surveys which all aim to restrict our ability to enjoy a punt.
A proposal to introduce a cap on gambling spend is not new, but the SMF report has provided what some commentators have called a 'workable model' for implementing it. Previous campaigns to restrict gambling focused on limiting the maximum stake, rather than imposing a maximum spend. This happened with Fixed Odds Betting Terminals (FOBTS), which now have a maximum of £2 per spin. But limiting the actual net spend, calculated by average income and living standards, would represent a serious attack on individual liberty if implemented. The government plans to review the 2005 Gambling Act soon, so this could be a real possibility.
One of those welcoming the report and the maximum-spend policy was Matt Zarb-Cousin, who has spent lockdown setting up and promoting his new 'Clean Up Gambling' campaign. Writing in the Guardian, he talks about the public appetite for gambling reform along the lines proposed in the SMF report. 'Polling by Survation found that more than two-thirds back limiting stakes to under £5 on slots and casino games online, while more than three-quarters support a cap on the amount that can be deposited into a gambling account', he writes. But the real question the surveys should ask is if people think there should be state legislation restricting how you spend your own money. That may yield a different answer.
In the UK, around half of us gamble every year. Rightly, there is concern about problem gambling, though this represents only a fraction of those who gamble. In spite of recent headlines exaggerating its extent, the statistics on problem gamblers have remained stable for years – a point reiterated in the SMF report.
No cause for complacency, some might say. But I think we need to stop and assess whether the myriad changes that gambling has already undergone – changes to FOBTs or bans on using credit cards for online gambling, for instance – have actually had an impact on problem gambling. Pushing through another set of restrictions on our ability to gamble just because there is a need to be seen to do something is not the best way of producing a coherent policy.
One survey that does give me hope is that while 79 per cent of the public thought there were too many opportunities for gambling nowadays, 62 per cent still think that people should have the right to gamble whenever they want. Such a liberal approach is worth celebrating.
To enquire about republishing spiked's content, a right to reply or to request a correction, please contact the managing editor, Viv Regan.