We need to abolish race
Identity politics has revived racial thinking. It's time to move beyond it.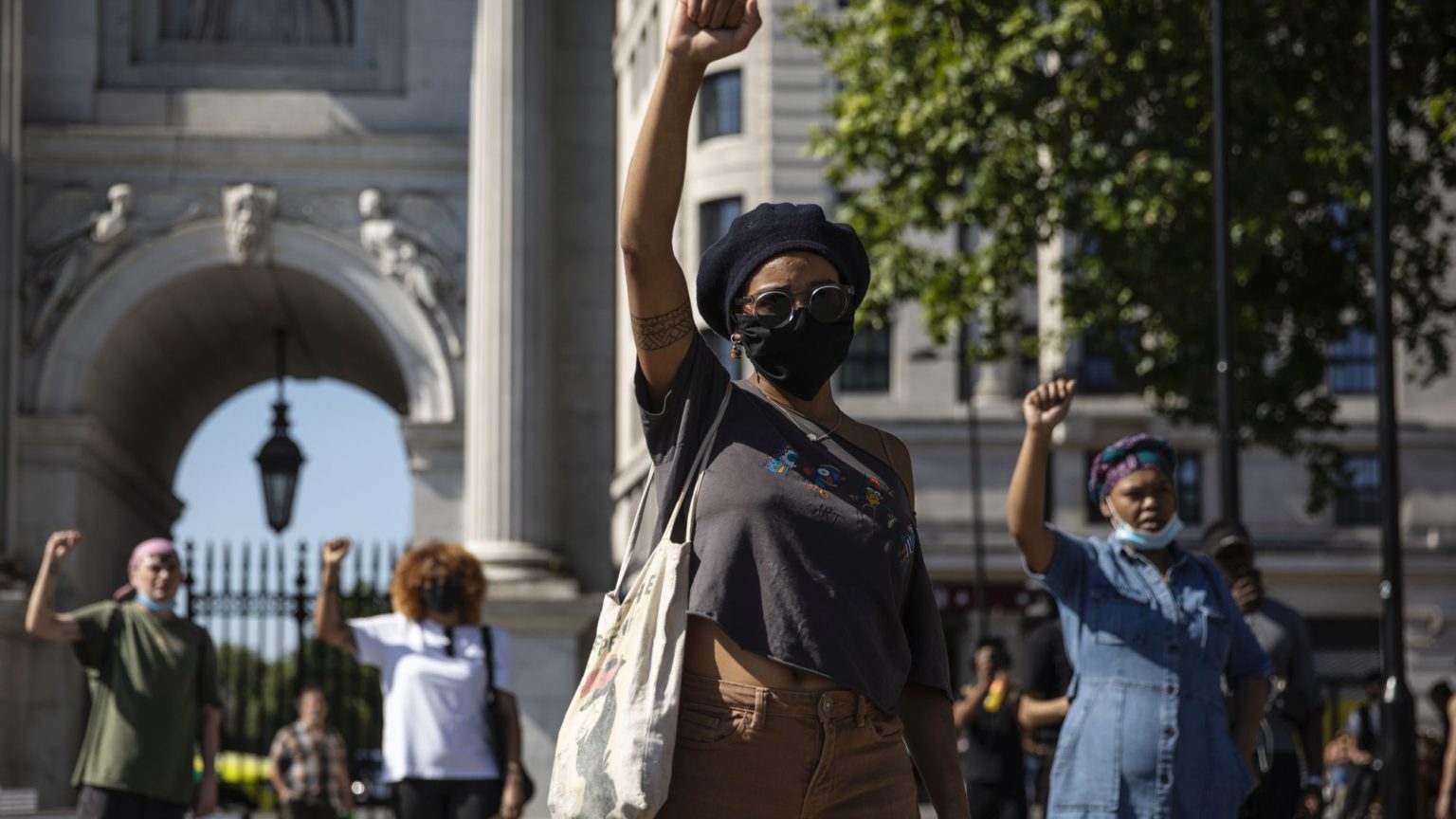 Thanks to the rise of identity politics and growing political polarisation, the politics of race has come to play an increasingly important role in mainstream public life over the past decade. The issues of race and racism now dominate the national conversation.
However, at the same time there is a growing opposition to the politics of race. Some writers and thinkers, like Kmele Foster or Thomas Chatterton Williams, are seeking to redirect the conversation about race. They don't want simply to oppose racism, or to critique identity politics. They want to do away with the notion of race altogether. Their rallying cry is, 'Abolish race!'.
Race abolitionism poses a challenge to both racism and modern forms of 'anti-racism'. It is predicated on several core claims. First, race abolitionists argue that the social construct of race is based on a taxonomy invented to create and reinforce racial hierarchies. Therefore, to continue to affirm the meaning and existence of race will inevitably perpetuate racial hierarchies.
Secondly, race abolitionists contend that the concept of 'race' is scientifically and socially unsupportable. Unlike 'sex', which describes the material reality of the divided reproduction function of a given species, the concept of race has no such material, biological basis. That's why its meaning is constantly shifting. For example, 'mixed race' people often consider themselves to be black, and at one time in the not too distant past, all non-white people were considered black. At the same time, several people who we now consider as unquestionably 'white' (for example, Irish or Italians) were once regarded as less than totally 'white'.
And thirdly, race abolitionists argue that the perpetuation of the notion of race is in direct opposition to humanism and universalism. By dividing human beings into broad racialised categories, and institutionalising those categories in the form of quotas, 'positive discrimination' schemes, 'black-only' spaces and so on, identitarians reify race and racialise social life.
Leftist identitarians are fond of talking of human attributes as 'social constructs'. However, their use of social-constructionist ideas is less radical than it sounds. In terms of race, they suggest that merely inverting racial hierarchies is sufficient to achieve social justice. So, instead of 'whiteness' being constructed to connote purity, power and intelligence, modern activists seek to invert its meaning so that it connotes guilt, debasement and privilege. Likewise, with blackness, activists seek to imbue it with new meanings, from innocence to moral superiority.
These tactics do not challenge racism, however. They preserve it, because they fail to challenge the idea of race itself. This raises several related questions. What does it mean to challenge the idea of race? What does it entail for a person to refuse to accept his or her racial designation? And, ultimately, what does abolishing race mean in practical terms?
Well, first, it means recognising that racial essentialism is a destructive idea, regardless of where it is coming from on the political spectrum. This concept assumes that individuals can be reduced to some racial essence, which in turn determines how they ought to behave and act. Thus, we need to deconstruct the idea of race, to de-essentialise or de-naturalise it, and to render 'common sense' understandings of race 'strange'. In doing so, individuals will become a little more free to be themselves, rather than to live as their racial identity dictates.
Historically, social progress has been won through precisely such challenges to determinism, be it biological or, in this case, cultural. Think, for example, of feminists' challenge to the idea of what it is to be a woman. Such challenges rest, in part, on what existentialists used to refer to as the 'transcendental' elements to our existence – that is to say, our existence precedes our essence. We therefore do not have to be defined by the designations (or indeed identities) imposed upon us. This includes not just the designations of racists, but those of anti-racists, too.
This is not easy. Race presents itself as such an eternal and omnipresent category of identity that many people today cannot imagine themselves existing outside of the racialised categories ascribed to them from birth, which proceed to determine their social relations. Because of this, the abolition of race is a radical challenge to the status quo. It poses the question of what possibilities for human relationships exist beyond the boundary of race. How can we destabilise the ideology and belief system of race?
It is time for us to think imaginatively about what the abolition of race might mean for us as individuals, and for society as a whole. Abolishing race doesn't mean that we should ignore racism, however. It simply means that we should consistently argue against instilling race with meaning – positive or negative.
Ultimately, the abolition of race confronts us with big questions about who we are. Is the idea of racial difference more important than that of universal humanity? Is 'race' and racial essentialism more important than individual freedom? These are the fundamental questions that my new organisation, The Equiano Project, will be exploring. It will provide a vital forum for debate and discussion, in order to bring fresh thinking to bear on race, culture and politics. In doing so, it aims to facilitate conversations about, and to promote, the values of freedom, humanism and universalism.
Those on the identitarian left who currently want to re-essentialise the concept of 'race' have no positive vision beyond demanding recognition for past and imagined grievances. This is a dismal vision of our future possibilities as a unified humanity. It can only be challenged when we forge a new collective vision, for which The Equiano Project aims to be a catalyst.
Inaya Folarin Iman is a spiked columnist, and founder and director of The Equiano Project.
Picture by: Getty.
To enquire about republishing spiked's content, a right to reply or to request a correction, please contact the managing editor, Viv Regan.