The Tories have lost the plot
Their unhealthy embrace of nanny-state gimmicks reveals an administration that has lost its way.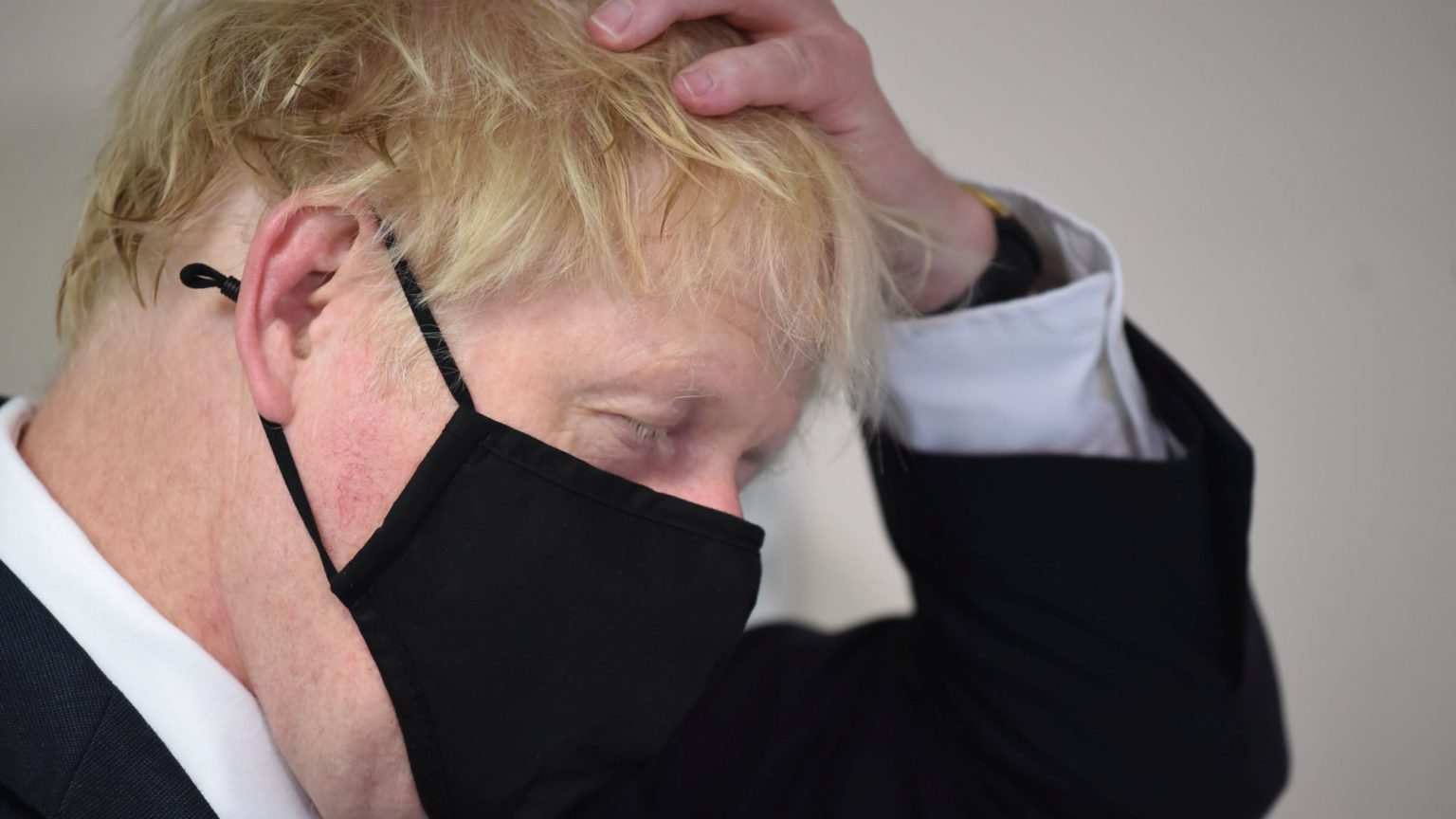 With a global pandemic raging, most Brits stuck at home and the biggest recession on record casting a dark shadow over the future, the UK government has decided now is the time to introduce nanny-state controls on what we eat.
When the new laws come into effect, junk-food ads will not be permitted on TV before the 9pm watershed. Special offers for unhealthy food in shops will be barred, as will eye-grabbing displays of snacks and sweets. All food chains with more than 250 employees will be obliged to print calorie counts on their menus.
And these are just the confirmed policies. The government will also consult on banning online junk food advertising and on whether to force pubs to put calorie figures on beer pumps. A traffic-light system may be introduced on food labelling to warn customers of the unhealthy nature of their potential purchases.
The case against these measures is obvious: they are a paternalistic infringement on freedom and choice – brought about by a prime minsiter who pledged to resist the 'continuing creep of the nanny state'.
The roll-out of this obesity strategy confirms that this is a government in disarray and with no direction. It arrives just a week before the launch of another flagship policy: the Eat Out to Help Out scheme. While one policy tries to discourage people from over-eating, another does the reverse by giving people 50 per cent off restaurant meals. Eat Out to Help Out covers fast food restaurants: Britain will soon have one of the cheapest Big Macs in the world – subsidised by the same government trying to battle obesity. Go figure.
The proposals bring back memories of previous governments' desperate attempts to find a purpose. George Osborne's pasty and granny taxes are one such example, reflective of an administration at a low ebb.
Boris has only been prime minister for a year. He has an enormous working majority, having utterly crushed Labour at the ballot box. He was given a huge mandate for an ambitious platform to take us out of the EU and to transform Britain's economy. His government even remains ahead in the polls. And yet the latest flurry of announcements, which obsess over the minutiae of our diets and habits – as well as being largely borrowed from his wildly unpopular predecessor – suggests that the Boris administration is already growing tired and out of touch.
Instead of having a clear vision for taking the country forward in a crisis, the government's measures are confused and contradictory. Take the move to make face masks obligatory in shops. The government took this decision around three months after the peak of Covid-19 infections. Indeed, it waited until the virus was virtually dead in the UK – for the past several weeks, the number of excess deaths has actually been lower than the five-year average, despite the pandemic. In any case, the major supermarkets have said they will not enforce the rule, embarrassing the government, showing up its empty threats and denting its authority. This was surely predictable.
In days past, it was Labour that pushed hardest for moralistic nanny-state interventions. The new Tory proposals remind us of the New Labour years and their obsession with the politics of behaviour. Boris is now singing from the same paternalistic, anti-freedom hymn-sheet. Rather than doing anything radical or forward-thinking, his government has resorted to moralistic virtue-signalling.
The Tories have been badly bruised by their much-criticised handling of the pandemic and are flailing about in search of a new purpose, without any success. Unless things turn around, this administration will be defined by its inconsistent, overreaching policies that threaten to do more harm than good.
Paddy Hannam is a spiked intern.
Picture by: Getty.
To enquire about republishing spiked's content, a right to reply or to request a correction, please contact the managing editor, Viv Regan.