Irish dancing isn't just for the Irish
Morgan Bullock's viral dancing has exposed the nonsense of the 'cultural appropriation' debate.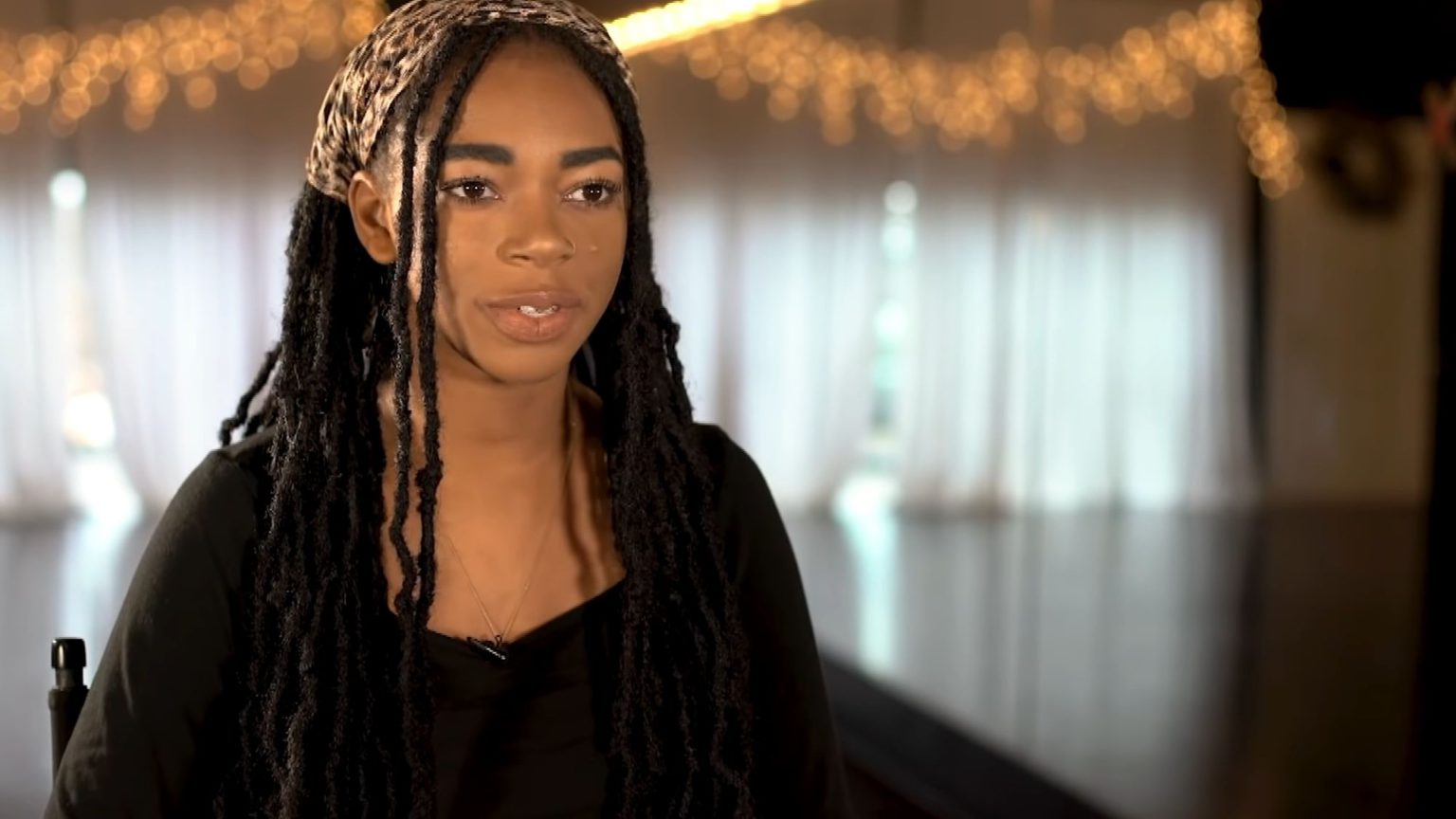 Sometimes people try to mimic other cultures and the results are terrible. But sometimes they're brilliant. Morgan Bullock is one of the more successful examples of cultural fusion. Bullock has enjoyed viral fame after posting a short clip of her Irish dancing to Megan Thee Stallion and Beyoncé's hip-hop track, 'Savage'.
Inevitably, Bullock's brilliant moves have been used to fuel a discussion about cultural appropriation. She made headlines in the British and Irish media for talking about the handful of comments under some of her videos arguing that, as a black woman, she shouldn't be allowed to do Irish dancing. Thankfully Bullock has taken no notice of such comments, telling the BBC that 'it's important for people to recognise that there's a difference between appropriation and appreciation'. Thanks to her viral fame, Bullock has bagged herself a top gig and has now been asked by Riverdance's Padraic Moyles to join the crew on stage at a performance in Bullock's home state of Virginia.
Most national cultures have a political element. This is particularly true for Ireland. The body that runs the world Irish dancing championship ('the worlds') – An Coimisiún Le Rincí Gaelacha – was set up in 1927 to promote the dance. Following the founding of the Irish Free State – and the ensuing civil war – there have been many marked attempts to cement a notion of Irish identity. This was most famously (and most crassly) characterised by Eamon de Valera's 1943 radio address heralding the 'island of saints and scholars'.
Long before that, in the late 19th century, the Conradh na Gaeilge (the Gaelic League) was founded as part of a bid to 'de-Anglicise' Ireland. The league played a role in parts of the liberation movement (1916 rebel Pádraig Pearse was a notable member). It also inspired what became known as the 'Gaelic revival' among literary figures like Lady Gregory and WB Yeats – though it was later mercilessly mocked by Flann O'Brien, an even greater writer, in his book An Béal Bocht (The Poor Mouth). From the Gaelic Athletic Association's promotion of gaelic football to the Comhaltas Ceoltóirí Éireann with music and dance, there has always been a manufactured element to Irish nationalist culture. To call Morgan Bullock's dancing 'inauthentic' is as ridiculous as the suggestion that all Irish children are born with a spring in their step and a tin whistle in their gob.
The great irony is that Irish dancing might be the most international dance there is. It has even been taken up in China. There is a wonderful tradition of unlikely individuals taking a shine to Irish culture. Some of the most beautiful sean nós singing (think trilling, traditional sounds) can be heard from London Imam Muhammad Al-Hussaini who won international fame for his love of Irish traditional singing. You can even find clips of Al-Hussaini singing 'Sliabh Geal gCua' on the Irish Traditional Music Archive. Irish trad fans will know of Tim Edey – a shy Englishman with incredible skills on a melodeon who has played with all the greats, from The Chieftains to De Dannan's Frankie Gavin.
Perhaps the most famous attempt to claim ownership of Irish culture came in the form of American president JFK's visit to Dunganstown, Wexford, when he went back to the home of his relatives (now known as The Kennedy Homestead). Another American, Bob Dylan, was so in love with the Aran-jumper-wearing Clancy Brothers that their version of 'The Patriot Game' inspired his own hit 'With God on Our Side'.
Bullock should be held up as an example of why the cries of 'cultural appropriation' – which seem to get louder every time someone borrows from, meddles with or simply tries out a different culture – are such nonsense. Just as Bullock can apply a step dance to any music she likes, so can white boys sing the blues and English teenagers wear bindis at music festivals. (As long as it's done well – John Peel infamously said Van Morrison was the only white man allowed to shout 'Lord have mercy' on his show in 1973.) Some of the most innovative and interesting cultural moments have come from the fusion of different cultures.
Unfortunately, not everyone sees it that way. Bullock told the Irish World:
'I did receive some racist comments. It's the internet. People are going to say what they're going to say. It's no secret there are racist people out there. They'll find you and they'll troll the internet like they enjoy doing and I'll just keep dancing.'
In the face of calls to 'stay in your lane' or 'stick to what you know' – from both racists and cultural puritans – here's hoping more people take inspiration from Bullock and keep on dancing.
Ella Whelan is a spiked columnist and the author of What Women Want: Fun, Freedom and an End to Feminism.
To enquire about republishing spiked's content, a right to reply or to request a correction, please contact the managing editor, Viv Regan.