Spain has turned into a one-party state
Virtually no dissent was allowed against the disastrous and repressive lockdown.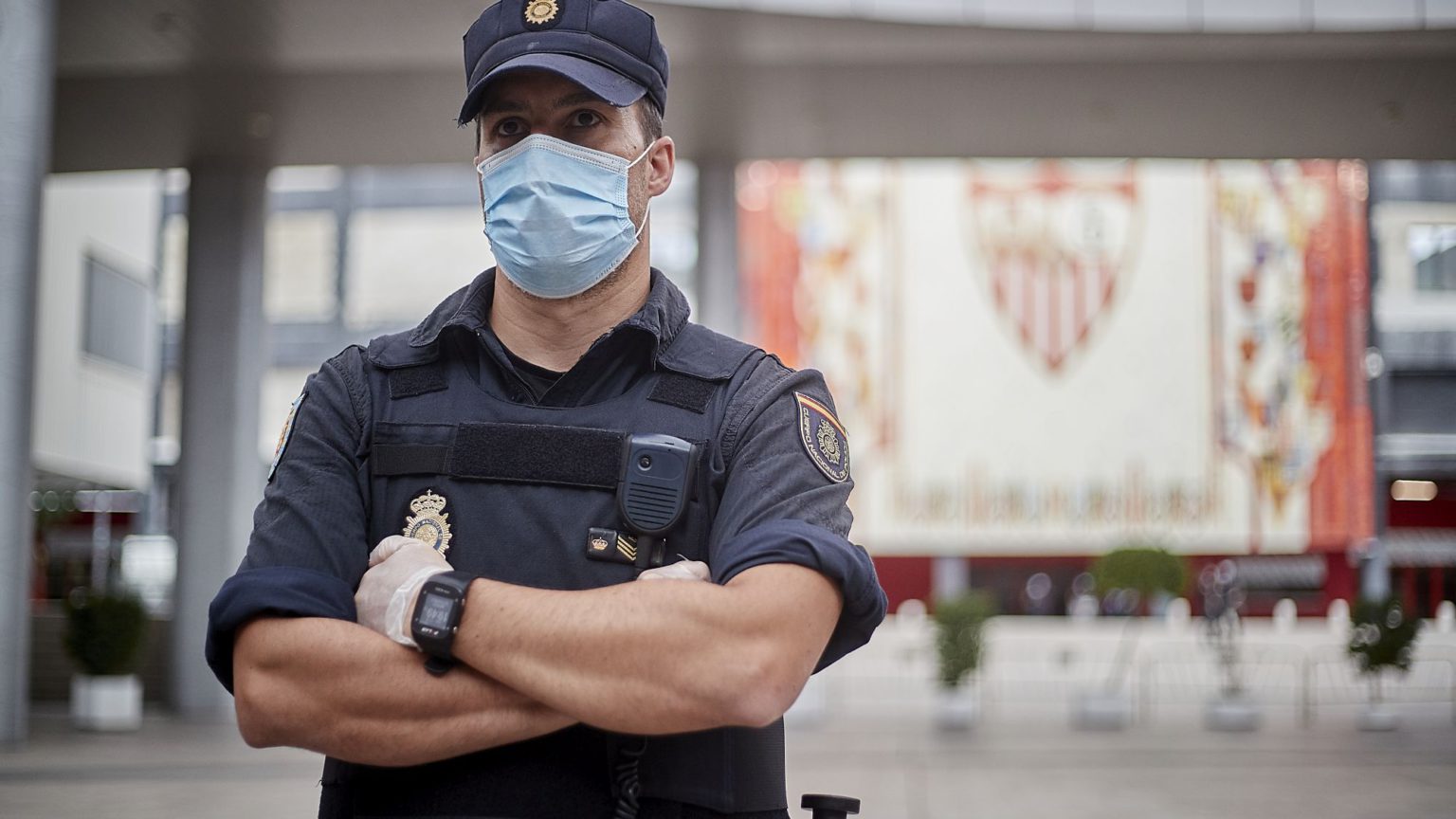 I live in southern Spain, in a small village near Malaga. I spent lockdown there with my girlfriend. One Saturday afternoon a couple of weeks into quarantine, we realised we needed a few items of shopping, including the essential bottle or two of wine. But shortly after setting out for the only supermarket open, my girlfriend was stopped by the local policeman, who asked her where she was going and what for. When she floundered under his humourless questioning and said she was going to buy wine (neglecting to mention the other items), she was told to return home immediately.
It was a small but telling example of how common decency had deserted a normally personable officer – and one that also revealed the baffling nuances of lockdown. Who was to say what was 'essential' and why? If it wasn't permissible to visit a shop only if you were buying items deemed 'inessential' by the government, would police actually check your shopping bag? From the beginning of lockdown, the Spanish government classed tobacconists as 'essential' services, so had it not been Saturday afternoon, when most shops in Spain close, my girlfriend would have been able to go and buy a packet of cigarettes without any worries.
Everyone who lived in Spain during the two-month Covid lockdown earlier this year will have similar stories to tell – tales of encounters with police officers wielding absurd new powers, ranging from the right to rummage through grocery bags to determining, to the metre, how far dog-walkers should stray from their homes. My girlfriend was lucky to avoid a fine or even arrest for her attempt to make a 'non-essential' shopping trip.
Before it came to power in June 2018, the socialist-led government of Pedro Sanchez had vowed to repeal a divisive piece of legislation introduced in 2015 by the conservatives. The Citizen Safety Law – often referred to informally as the 'Gag Law' – imposes fines for actions such as protesting outside parliament in Madrid and photographing police officers, and was slammed by the Spanish left for hindering free speech. But now Sanchez's party seems to have overcome any qualms it might once have had about using this legislation. It was under this very law that much of the lockdown was enforced. During the first 75 days of lockdown, there were almost 1.1million fines for infringements of the stay-at-home orders.
It wasn't just sweeping confinement orders and ever-present police that made quarantine in Spain so oppressive. There was also a stifling lack of debate about the lockdown's (often risible) internal inconsistencies, its overall merits and flaws, and its supposed necessity – both in congress and in the media. With all the time in the world to think, it was natural to wonder about the wisdom of confinement and to ask oneself questions which the country's politicians had no interest in. Were there perhaps good arguments for varying lockdown measures depending on how affected or densely populated a particular region was? And if not – if blanket, indiscriminate quarantine within provinces was the best solution – why?
Similarly, did it make sense to impose such a strict lockdown on all age groups? What were the likely consequences of lockdown on everything from Spain's fragile economy to people's physical and mental health? And were there other effective measures that would leave less damage in their wake? Was it necessary to have police and Civil Guards out on the streets in such numbers? Were they, in fact, intimidating people more than they were helping or protecting them?
Except for the final two (to which the answers are a straightforward 'no' and 'yes' respectively), these are complex and nuanced questions, rendered even more so by the unprecedented circumstances that surrounded the pandemic. But throughout March and April, there was a notable absence of ongoing, even-handed discussion of such issues in Spain. Indeed, the standard response to even a hint of lockdown scepticism quickly became: 'Well, what else do you propose?' Accusations of callousness or indifference to public safety sometimes followed or were at least implied.
This tense, slightly sinister ambience was not just owed to the socialist government's authoritarian stance. The opposition – most vocally represented by the conservative People's Party (PP) and the right-wing Vox – contented themselves with hurling insults at Sanchez and his deputy, Pablo Iglesias (leader of the government's junior coalition partner, the leftist Podemos), rather than engaging in intelligent criticism of the confinement measures. And while it was refreshing to hear at least some dissent from the official state line in congress, Vox's overwrought rhetoric further stigmatised lockdown scepticism – criticism of the government's stance became associated exclusively with (or was at least portrayed as the sole preserve of) the far right. Notable by its vocal absence during these polarised sessions was the centrist party Ciudadanos, which could have provided a much-needed third approach – namely, keeping a check on potential abuses of power by the government, but without resorting to the hateful pyrotechnics of Vox and the PP.
Sanchez has recently appealed to the 'patriotism' of his enemies in an attempt to make them drop their ideological differences and focus on dealing with post-Covid recovery. It's a revealing choice of phrasing, implying as it does that to criticise his handling of the virus, or his proposed manner of managing its economic effects, constitutes insufficient love of one's country. But we should welcome the fact that Spain's parties haven't formed a united front on these matters: the result would be a monotone, cross-party force even less tolerant of dissent and legitimate questioning than the one currently in power. No government should be free of criticism, not even – or perhaps especially not – in times of crisis. And no one should be fined for going to the shop, even during a pandemic.
Mark Nayler is a journalist based in Spain.
Picture by: Getty.
To enquire about republishing spiked's content, a right to reply or to request a correction, please contact the managing editor, Viv Regan.