Why the BLM moment demands we reopen the theatres
With so much divisive nonsense flying around, we need theatre's openness and honesty.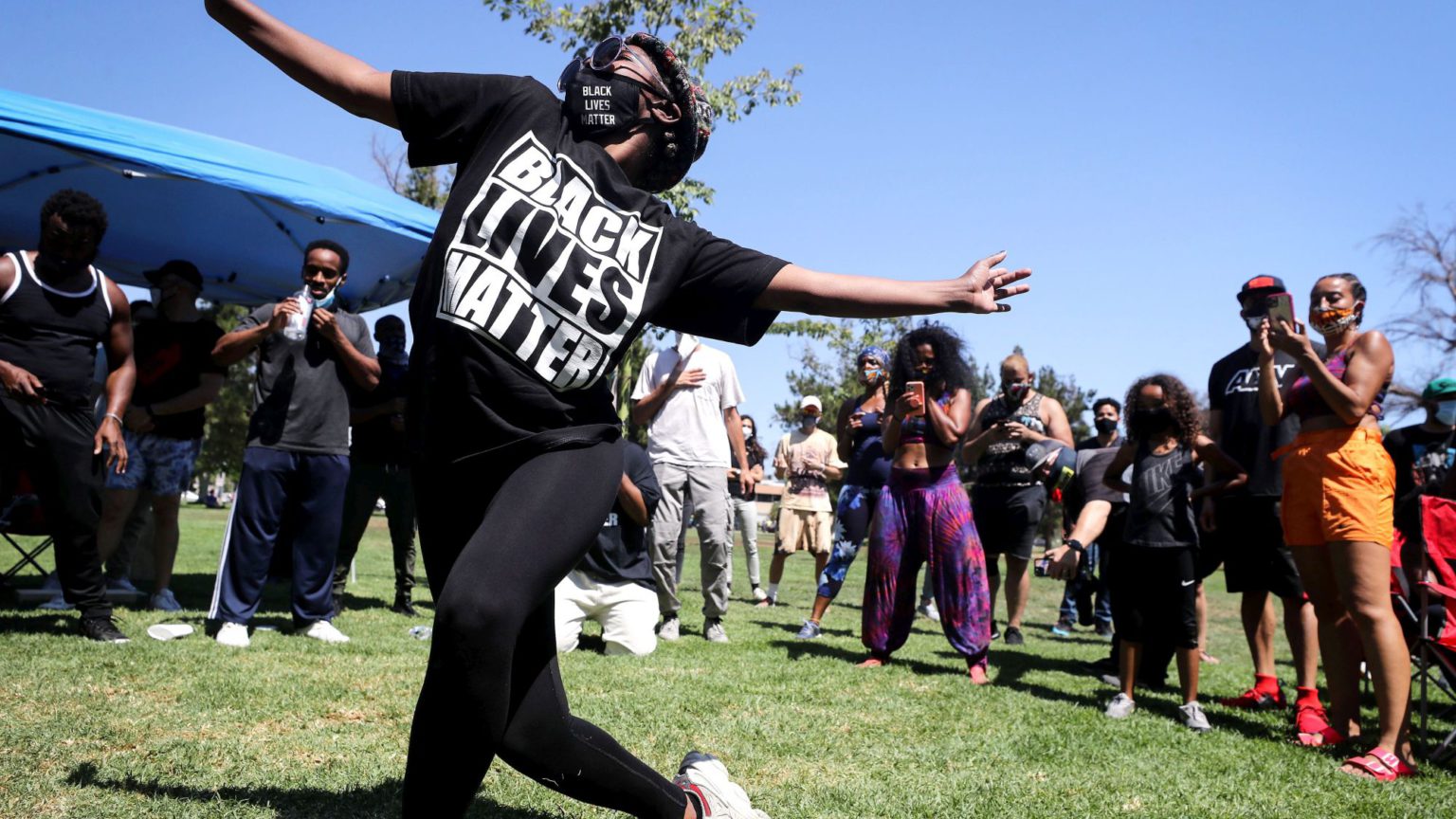 It's a tragedy that the Black Lives Matters movement and its divisive culture are flourishing at the very moment when our theatres are shut and our national conversation about race is muted.
Ever since Shakespeare created Othello and The Merchant of Venice, the theatre has handled the issue of race with openness and honesty. The make-believe world of drama seems to liberate the contest of ideas. It always has done.
Many years ago I saw a fringe play, Caucasians, in which a black female character explained how white people police their language. The black woman got a new job in a white-dominated firm where she met a friendly senior manager on Day One. By coincidence, on Day Five, she bumped into the same man at an office reception. He greeted her by name. 'You remembered me?', she said, 'Well, yes, of course', he said, a little uncomfortably. She teased him. 'Oh you mean because I'm the only black woman in a room full of 40 people.' He replied, 'You can say that, but I can't'.
White people will recognise this comment and the anxiety from which it springs. The manager felt unable to mention race until it was brought up by a person of colour. Once the topic was in the air he felt relieved because he had permission to acknowledge a self-evident difference between himself and a black person. Even so, he referred to it obliquely, calling it 'that', and not 'race'. And he made an unconscious admission – 'you can but I can't' – that he was censoring his language.
This crude mechanism is all too clear to black people, less so to whites. And it takes other forms. Some white people say, 'I don't see colour'. Which is absurd. Others say, 'I don't have a racist bone in my body'. In both instances, the absolute denial is a clumsy attempt to shut down even the tiniest hint of prejudice.
There's a reason why white people deploy this combative, all-or-nothing defence. Whites are often accused of being the worst racists of all. That argument, of course, is itself racially biased. It assumes that bigotry is a heritable quality and that its distribution is determined by ethnic lineage.
It's also incorrect. The 'whites are worst' theory is based on a selective reading of history.
In the years following 1500, the nations of Europe and north America established themselves as the wealthiest powers on Earth. And some of that wealth was drawn from slave labour. This allowed the theorists to offer two propositions about race and money:
Whites made more profits from slavery than anyone else.
Whites used more slaves than anyone else.
So, the theorists concluded, whites are more racist than anyone else.
This overlooks several factors. First, white wealth wasn't accrued solely at the expense of slaves. The ruling classes of the West exploited countless millions of working-class people, including children, who toiled in the mines, steelworks and factories of the Industrial Revolution. Until reforms were introduced in the 19th century, it was common for labourers to work 12 hours a day in wretched conditions for subsistence wages. So although slavery was a uniquely heinous crime, it represents only a single component in a global network of exploitation.
Secondly, not all acts of enslavement were racially motivated. White people used white slaves. In Russia, the system of serfdom (the ownership of peasants) wasn't abandoned until 1861. When Leo Tolstoy was a glamorous young aristocrat he used his holdings of land and serfs to raise loans which he staked at the card-table. In his early twenties he said to a friend, 'serfdom [or slavery] is a great evil, but it's a very nice evil'.
The Royal Navy practised slavery on British soil. It acquired recruits through press-gangs which abducted men aged between 18 and 55 and forced them to serve in battleships. Those who refused were hanged. It is estimated that during the Napoleonic wars nearly half of the navy's 120,000 personnel were 'pressed' men.
Thirdly, the notion that whites were more bigoted than other races is undermined by the abolition movement. It is illogical to argue that the people who led the campaign to end black enslavement are 'the most prejudiced'.
Yet this anti-white argument is gaining acceptance. And with it comes an even more absurd claim: whites are the only racists.
This is why we need the theatre back – to challenge these biased and dangerous views. Some of the most memorable dramas of recent years have tackled the issue head-on. The American dramatist, Bruce Norris, wrote Clybourne Park in 2010 in order to study the innate racism of white and black communities living together in a Chicago housing project. At the climax of the play, the racial animosity spilled over into blatant hate speech and the characters taunted each other openly by telling bigoted playground jokes. It was gruesome but strangely liberating to watch because the figures on stage were expressing prejudices normally hidden in real life.
Roy Williams' 2007 play, Joe Guy, followed the story of a black Briton of Ghanaian extraction who posed as a Jamaican in order to avoid the slurs to which Africans are sometimes subjected by members of the Caribbean community in the UK. This shone a light on the long-standing tensions between citizens of West African and West Indian descent. In Bad Jews, by Joshua Harmon, a modern Jewish family are forced to confront their moral code when their eldest son brings home a non-Jewish girlfriend. The play uncovered the painful truth that even Jews who regard themselves as liberal are affected by ineradicable prejudices.
These plays had the same message. Racism exists. And it's a universal vice. We should confront it honestly rather than pretend it's not there. ('I don't see colour.') And it's no secret that the prejudices examined in Bad Jews are prevalent in other faith communities. There are Hindu, Muslim and Christian sects where young adults are coerced into choosing a spouse from within their own religious group. Potential mates are subjected to the sort of racial profiling that would be illegal in a workplace or a social club. This form of racism is tolerated because it has the sanction of God.
The most succinct statement about race I've ever seen on stage occurred in a spoof musical, Avenue Q, about a group of furry monsters living in New York. The monsters – who were proxy humans – sang about prejudice in one of the show's best tunes:
'Look around and you will find
No one's really colour-blind.
Maybe it's a fact we should face
Everyone makes judgements based on race'
The song's title is, 'Everyone's A Little Bit Racist'.
A revival is long overdue.
Lloyd Evans is theatre critic and parliamentary sketch-writer for the Spectator.
To enquire about republishing spiked's content, a right to reply or to request a correction, please contact the managing editor, Viv Regan.