The case for freeports
Ten UK free zones will boost trade, investment and jobs.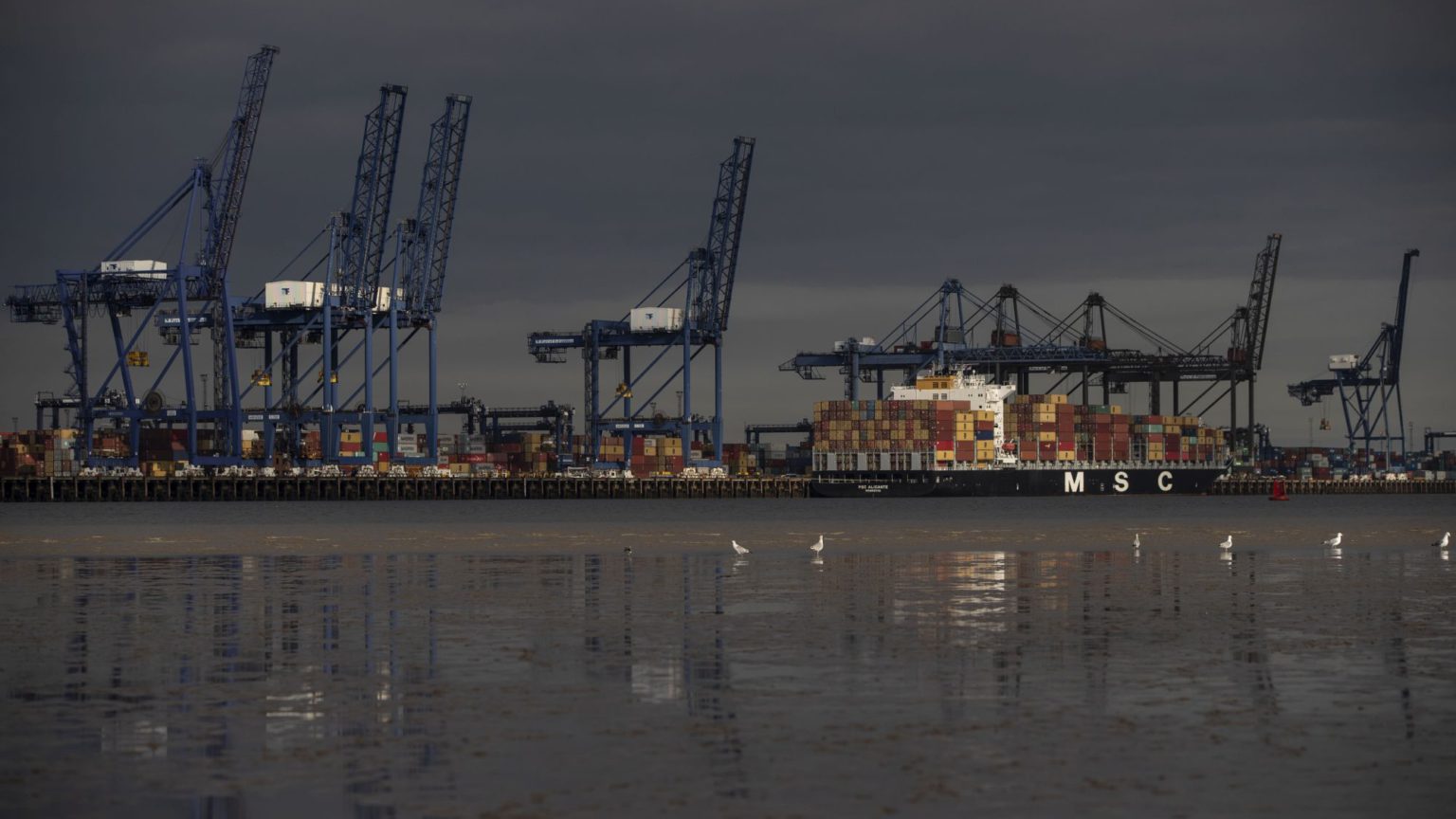 We're going to have freeports, announced Boris Johnson as he went into No10. Brussels bureaucrats must have spluttered into their coffee, because they have successfully strangled every British attempt to create free-trade zones – even though there are around 80 of them in the EU, including Bremerhaven, Bordeaux, Piraeus, Madeira, Barcelona, Cadiz and Tenerife.
The joy of freeports is that normal tax and customs rules don't apply. Goods can be brought in, worked on (assembled or packaged, say), and leave again without being lumbered by local tariffs and paperwork.
Only if the finished goods come into the host country do tariffs apply. That's very valuable. Under EU customs rules, which we'll probably follow for a while, computers can be brought in tariff-free. Import computer parts, though, and you face stonking tariffs and a snowstorm of paperwork. So, if you can ship the bits to a freeport and assemble them there before you bring in the finished product, it's a big saving.
That sort of freedom gives host countries such a boost. There are 3,500 free zones around the world, employing 66million people. The US alone has 250, employing 420,000, while China's 40 special zones account for 20 per cent of its GDP.
Look at Abu Dhabi, or nearer by at Shannon, and you see how free zones do more than just boost manufacturing. They provide a hub around which high tech and other industries – plus investment and jobs – can cluster and grow. From nowhere.
That's a boost Britain could use in these uncertain times – with the economic pummelling from Covid-19 and the coming Brexit watershed which will disrupt (though at the same time reinvigorate) our trading relationships. Every little helps – and helps most in those places that have seen old industries vanish, like our once-booming East Coast fishing ports. We're promised 10 freeports, and you can be sure these towns will feature significantly among them.
Then there are the places where heavy industry has declined, or car-making towns that face potential supply-chain problems after Brexit. A free zone does not have to be a port with a barbed-wire fence round it. In this high-tech age, you could create a 'virtual' free zone by grouping a seaport with a car plant. Or an airport with a university innovation park. In the US, individual companies can apply to make themselves freeports. There are really no limits.
Boris and friends love the idea of free zones for another reason, too – as demonstrators of what private initiative can achieve if freed from lumbering taxes and red tape. That's another thing that Brussels hates, complaining that free zones will be used for smuggling, money-laundering and tax evasion. It's rot, of course. They say that about any reduction in any tax and any regulation of any size or any kind. Hundreds of well-run free zones operate without any such problems.
But of course, there are bureaucrats here in the UK, too, and they can be grumpy, too. Margaret Thatcher had a go at creating freeports back in the 1980s. We were told that they would be islands of freedom in our midst. By the time the Treasury finished its work, the islands looked little different from the midst. Firms located in them had to apply for tariff reliefs individually. Why couldn't the freeport operator do the paperwork? And every transaction in a freeport paid the usual VAT. Since we were supposed to regard them as 'outside' British territory, how could that make sense?
This time round, too, I thought it was looking bad. Boris's doorstep initiative was taken up by Liz Truss at the Department for International Trade. Of course, the Treasury muscled in, and during the election period, took things over. But on the bright side, the chancellor, Rishi Sunak, actually wrote a (very positive) report on freeports for the Centre for Policy Studies. He understands the radical tax and red tape changes that are needed to make the idea work. And he is keen on using freeports to test out pro-business reforms. So, let's hope he proves to be as good at restraining his officials as he has been at increasing the national debt.
Eamonn Butler is director of the Adam Smith Institute.
Picture by: Getty.
To enquire about republishing spiked's content, a right to reply or to request a correction, please contact the managing editor, Viv Regan.