Good job Big Jack came before cancel culture
Jack Charlton, who has died at 85, was a footballing hero for his times.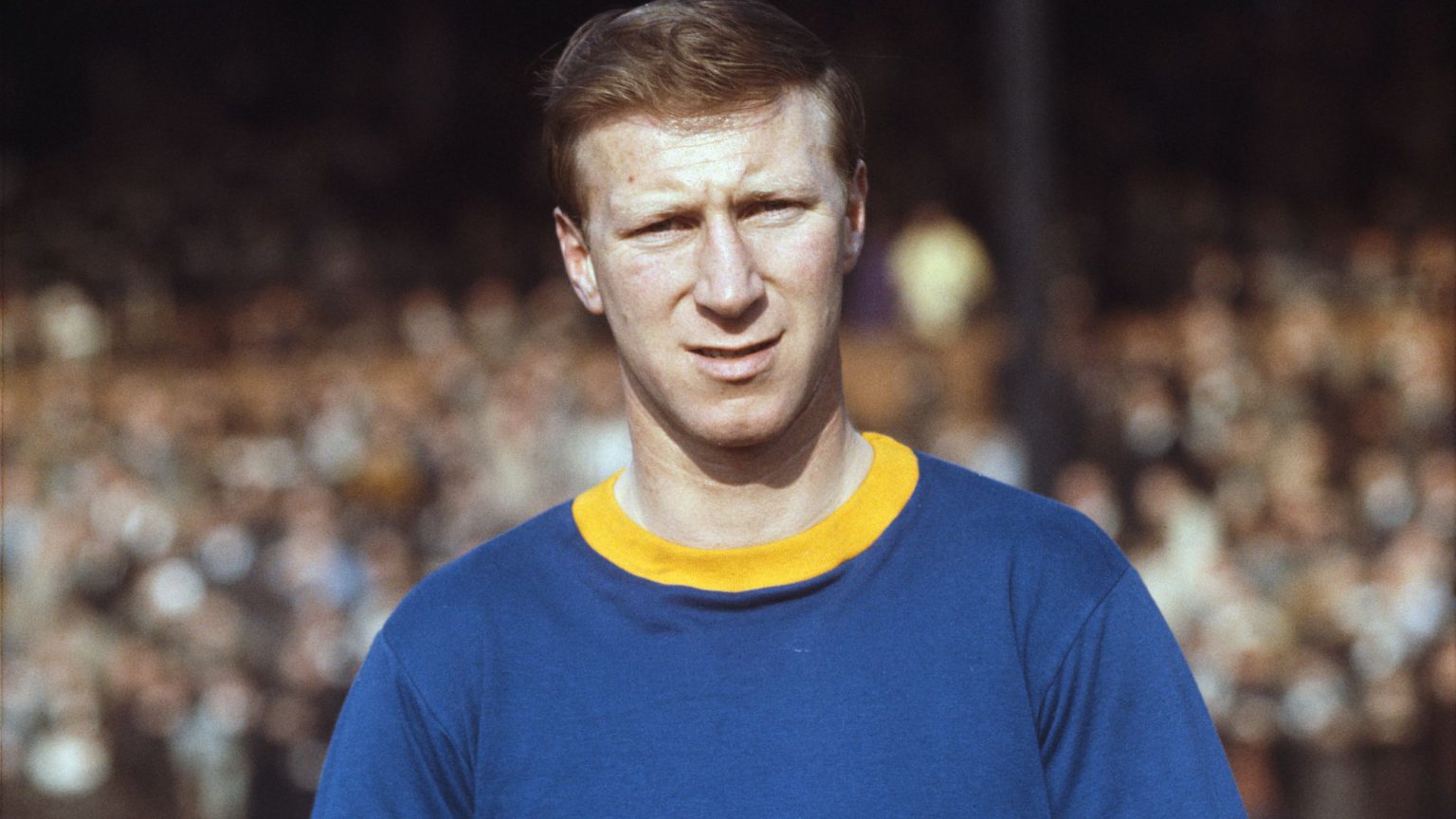 Since Jack Charlton died on Friday, aged 85, the Labour MP whose seat includes his north-eastern home town of Ashington has launched a campaign to have Jack posthumously knighted for his part in England's historic World Cup triumph in 1966. There are calls for a statue to be erected in Leeds, where he played his entire career, winning the league championship and a sack full of other medals in a club-record 762 appearances between 1953 and 1973.
In Ireland they are more likely to want 'Big Jack' made a saint. In a decade as the Republic's national manager, Charlton took them to the final tournament in two World Cups (1990 and 1994) and a European Championships (1988), along the way famously defeating the mighty Italy and the old enemy, England. He became the first Englishman in 140 years to be granted the Freedom of the City of Dublin. During their run to the World Cup quarter-final at Italia '90, the Ireland squad was granted a Vatican audience with the pope. Seeing the TV pictures of their revered manager meeting the Holy Father, the wags back home asked, 'Who's that with Big Jack?'.
Yet if he was a footballer, manager or pundit today, there would no doubt be loud demands for Big Jack to be cancelled, both on and off the pitch. As a player he was the sort of hard tackling / kicking defender who formed the backbone of every great English club side in the Sixties and Seventies, but has been driven out of the game by pettifogging rule changes and nannying referees. In 1970 he confessed to having 'a little black book' with the names of opposition players upon whom he intended to visit retribution before he retired.
After he quit playing, Charlton was equally uncompromising as a manager and commentator, often expressing views – 'football is a man's game, not an outing for namby-pambys' – and using archaic language – 'the sooty lad' – that would have the woke up in arms. A clue to the reception he might get from the social-media mob came in a (deleted) Facebook post from the former Labour mayor of York this weekend: 'Jack "Bloodsports" Charlton is dead. Good. Sick of the adulation of this animal abuser.' If there was a statue to Big Jack today, there would probably be a petition to have it torn down.
Along with other working-class heroes in England's World Cup winning team, Jack Charlton was part of the last generation of footballers to be treated like serfs in shorts. He was born in a mining community and raised in a tiny house with an outside toilet and no running water, where he shared a bed with his younger brother, Bobby. Related on their mother's side to the Newcastle United legend Jackie Milburn, in the 1950s both Charlton brothers escaped life down the pit through football – Jack with Leeds United, Bobby with Manchester United. Both were to become club legends. But at a time when rules dictated even top footballers could earn a maximum wage of £20 a week, their early experience was a world away from the lifestyles of today's feted soccer stars.
Jack might have lacked the footballing flair and goal-scoring prowess of Bobby (who didn't?). But he was a far better player than given credit for; the dark reputation of manager Don Revie's great Leeds teams masks the fact that they could really play. In 1967, Jack Charlton even won the prestigious football writers' Player of the Year award – sandwiched between fellow winners Bobby (1966) and George Best (1968). Not bad company for a supposedly artless 'giraffe'.
Charlton senior's most resounding claim to footballing fame, however, was as part of England's first and still only World Cup winning team. Jack was not called up for international duty until just before his 30th birthday. When he asked England manager Alf Ramsey why he had picked him, Alf replied in typical style: 'I pick the team for my pattern of play, Jack – I don't always pick the best players.' It might be unfortunate that two of Jack's more memorable interventions in the World Cup campaign were giving away the penalty from which Portugal's Eusebio scored in the semi-final (brother Bobby scored twice to send England through), and then fouling West Germany's Uwe Seeler in the last seconds of the final; Wolfgang Weber equalised in the goalmouth scramble that followed the free kick, before England won 4-2 after extra time. But Jack's commanding presence in England's defence, alongside the incomparable Bobby Moore, was a key part of Ramsey's winning system.
After he ended his one-club playing career in 1973, Charlton found new fame as a pundit on ITV's then revolutionary studio panel of ex-players and managers commenting on the 1974 World Cup in Germany. Alongside such greats as Brian Clough, Malcolm Allison and Pat Crerand, Charlton helped set a new benchmark for opinionated, informed and always entertaining acerbic punditry. The bland offerings of today's politically correct cookie-cutter ex-pros on the BBC bear no comparison to that golden age of pugilistic pundits.
Charlton enjoyed some success as a club manager, to which his no-nonsense manner was far better suited than his younger sibling's courteousness. But the Football Association blazers did not even reply to his application for the England manager's job, after Revie resigned in 1976. England's loss was to be Ireland's advantage. As manager of the Republic, Big Jack made football a national sport for the first time.
The feverish Ireland fans little cared about the, err, unsophisticated style of play Big Jack deployed. (After a dreadful 1-1 draw with England in the qualifying group at Italia '90, the Italian press branded it 'peasant football'.) They took the pugnacious Big Jack to their hearts, loving him all the more for his rucks with the authorities and opponents. (When Northern Ireland took the lead against the Republic in a Belfast qualifier for the 1994 World Cup, Northern Ireland assistant manager Jimmy Nicholl shouted 'Up yours!' at Charlton's assistant, Maurice Setters; after the Republic equalised and thus qualified for the US, Charlton went up to Northern Ireland manager Billy Bingham at the final whistle and told him, 'Up yours too, Billy'.) After Charlton told his players that Guinness was better for them than soft drinks, it surely sealed his award of honorary Irish citizenry.
'Jack loves controversy, having a real debate', his Leeds team-mate Peter Lorimer once told biographer Leo McKinstry: 'He would say black was white, just for the sake of an argument.' Imagine what the social-media vultures would have made of him. Unlike many of today's stars with their protective PR advisers and agents, he was also prepared to stand up for his principles, however unpopular or misguided. In the 1970 General Election Charlton even wrote a pamphlet, 'Why I am Labour', in a bid to help Harold Wilson get re-elected. Labour lost, a defeat which Wilson sought to blame on champions England's defeat in that year's Mexico World Cup, which also ended Jack's international career.
Both on and off the pitch, Jack Charlton was a big man of his times and for the ages, but who would hardly have prospered under the cancel culture now sweeping through sport and society. To adopt the words of another Irish hero, the writer Flann O'Brien, 'I do not think his like will be there again'.
Mick Hume is a spiked columnist. His latest book, Revolting! How the Establishment is Undermining Democracy – and what they're afraid of, is published by William Collins.
To enquire about republishing spiked's content, a right to reply or to request a correction, please contact the managing editor, Viv Regan.