Unconscious bias tells us nothing about racism
The fad for unconscious-bias training actually diminishes the seriousness of racism.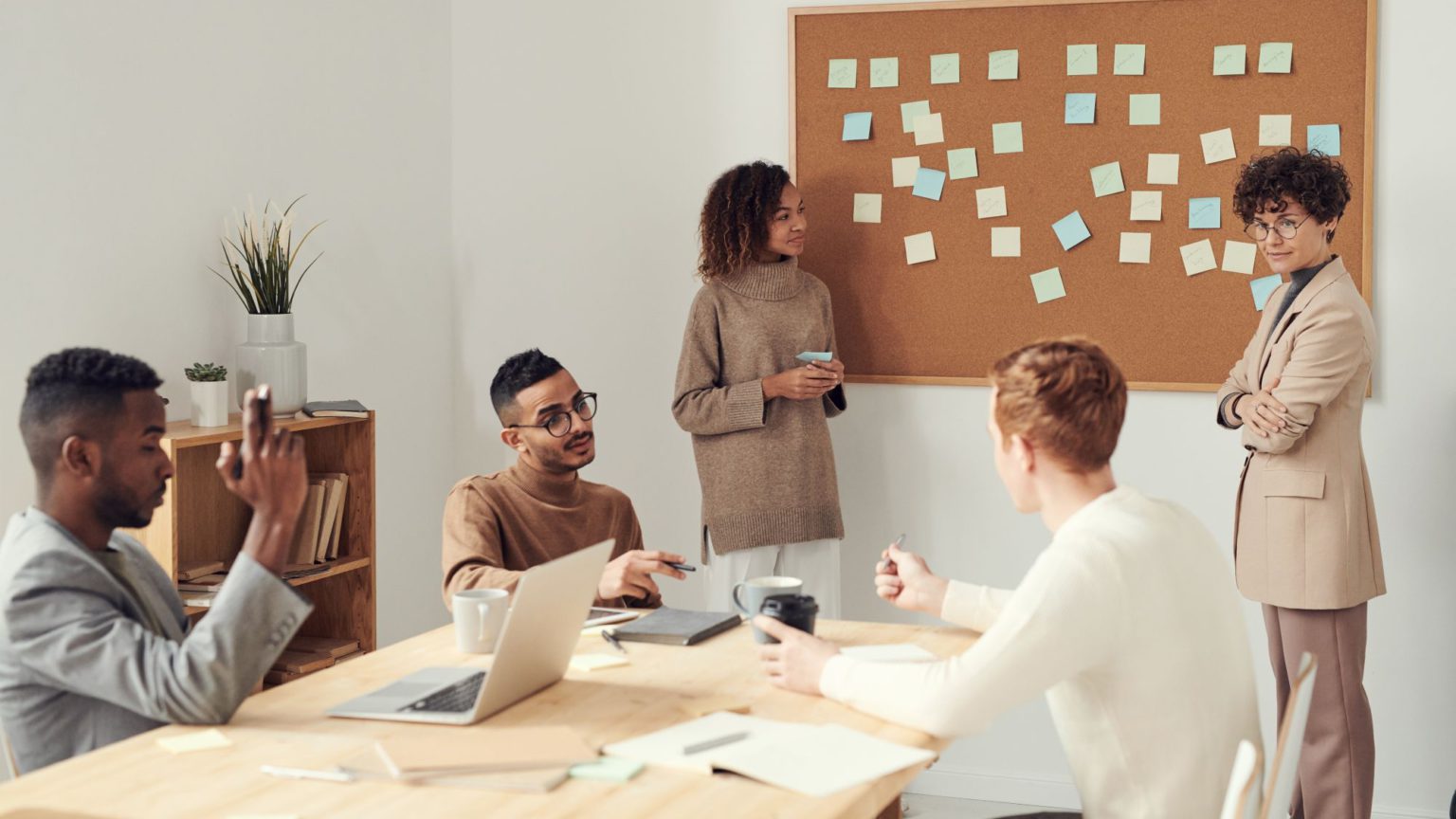 Racism, for most people, rightfully and intuitively, either means discriminating against people based on the socially constructed category of race or holding the worldview that certain 'races' are superior and others inferior. Thankfully, through hard-fought struggle, these ideas have been, by and large, intellectually and politically defeated.
However, in recent years, the definition of racism has been gratuitously expanding. It no longer refers just to conscious behaviour and choices that actively exclude other people based on the colour of their skin. Racism is now viewed as a consequence of 'hidden' and 'unconscious' forces in the depths of the human psyche, which are secretly pulling the strings of our actions.
This new way of seeing racism has given birth to an entire pseudoscientific industry that claims to expose and rid people of their 'unconscious bias' by re-educating them into correct-think. But, in truth, this isn't combatting racism – far from it. It's a misanthropic development that demeans the seriousness of actual racism and undermines freedom of thought. It also dissolves the boundaries between the public and private sphere, and pathologises human instincts.
Implicit Association Tests (IATs) and the subsequent training have become increasingly popular. This week, Labour leader Keir Starmer vowed to take unconscious bias training. But the scientific validity and reliability of these tests is highly contested, to put it lightly. A great deal of evidence even suggests the tests are entirely baseless.
According to journalist Jesse Singal, 'by the normal standards of psychology, IATs [fall] well below the threshold of being useful in most practical, real-world settings'. This is, in part, because there is no clear link between unconscious bias and behaviour.
According to the Chronicle of Higher Education:
'Researchers from the University of Wisconsin at Madison, Harvard, and the University of Virginia examined 499 studies over 20 years involving 80,859 participants that used the IAT and other, similar measures. They discovered two things: One is that the correlation between implicit bias and discriminatory behavior appears weaker than previously thought. They also conclude that there is very little evidence that changes in implicit bias have anything to do with changes in a person's behavior.'
This is unsurprising. It is not at all clear whether you can meaningfully detect bias if it only exists in the context of a very specific test result and never bubbles out into the real world. People may instinctively feel or think a negative thing about another person, but they may recognise that thought and choose not to act on it. If they then want to address the root of those thoughts in their personal time, that is their choice. But employers have absolutely no business examining people's psychological processes.
In addition, people may have biases for a whole host of reasons. Our instincts are an important heuristic. They enable us to make quick judgements. But there is no obvious straight line between what our instincts tell us and why they tell us what they do. Our instincts could well be a result of latent racism (unlikely), they could come from experience, or they could simply be a reflection of what is largely true.
Many stereotypes are near completely nonsensical – such as blonde people being less intelligent. But some stereotypes are also grounded in greater material reality and may serve a useful purpose. If teenagers with red hats robbed a particular shop every day, then it would not be unreasonable for the shopkeeper to stereotype and have a bias against teenagers with red hats – but that doesn't stop the shopkeeper from being open and friendly when proven wrong. Although a trivial example, it simply illustrates that a range of factors can be at play in the development of biases. Ultimately, however, what is important is our behaviour, not our thoughts, conscious or unconscious.
There is now a moral panic about racism. Racism is now believed to be lurking everywhere, in every corner, even in the depths of our unconscious mind. There is a view that any bias in favour of white people is an example of racism. But, in a society that is overwhelmingly white and has been that way for most of history until recently, is it so absurd to view being white in Britain as the norm? Indeed, that perception may change over time and can be 'unlearned'. It will not change through top-down training, however, but rather through open and free exchange and cross-boundary communication. Or it won't – and that's also okay. There are a range of factors that shape our perceptions and actions. But, contrary to the view espoused by current social-justice activism, the overwhelming majority of people are not motivated by any form of racism. Most people are kind and decent and treat people fairly.
More importantly, unconscious-bias training further contributes to the 'biologisation of racism', which diminishes its seriousness. Racism isn't a disease of the mind. Nor do we have a 'pandemic of racism' that needs to be 'cured' by specialists. This idea strips people who are racist of their culpability. It would be absurd to suggest that Apartheid or Jim Crow were simply examples of 'extreme unconscious bias' which could have been avoided if only the perpetrators were 'trained' to think differently. This reduces racism to a passive underlying thought process rather than an active political ideology.
The same is true of the defeat of racism. When we look at Britain in the 1980s, those who marched, fought and argued against racism in the end far outweighed those who supported it. That built momentum which led to actual material change. That is how racism is combatted – by people building solidarity, showing a united front and standing as equals. These powerful demonstrations of strength and a vision for the future are what have created the post-racist society we live in today.
Unconscious-bias training is a total con-job. But sadly, there appears now to be no sphere left free from the intrusion of wokeness. The attempt to reduce human beings to mere passive robots that can be programmed through Pavlovian conditioning to think in a narrow way is deeply misanthropic. It views human beings as a problem to be 'improved', not through a personal journey or collective struggle but through standardised testing and training.
The realm of our mind is our own, and we neither have to justify it nor 'correct it' for anyone else. We will always have one bias or another, which means trainers will always be in a job – which is probably the real goal here. Unconscious-bias training will only add to the climate of censorship and ideological conformity.
Inaya Folarin Iman is a spiked columnist.
To enquire about republishing spiked's content, a right to reply or to request a correction, please contact the managing editor, Viv Regan.