The jargon of diversity
Superficial differences are celebrated at a moment when a genuine diversity of thought and deed is imperilled.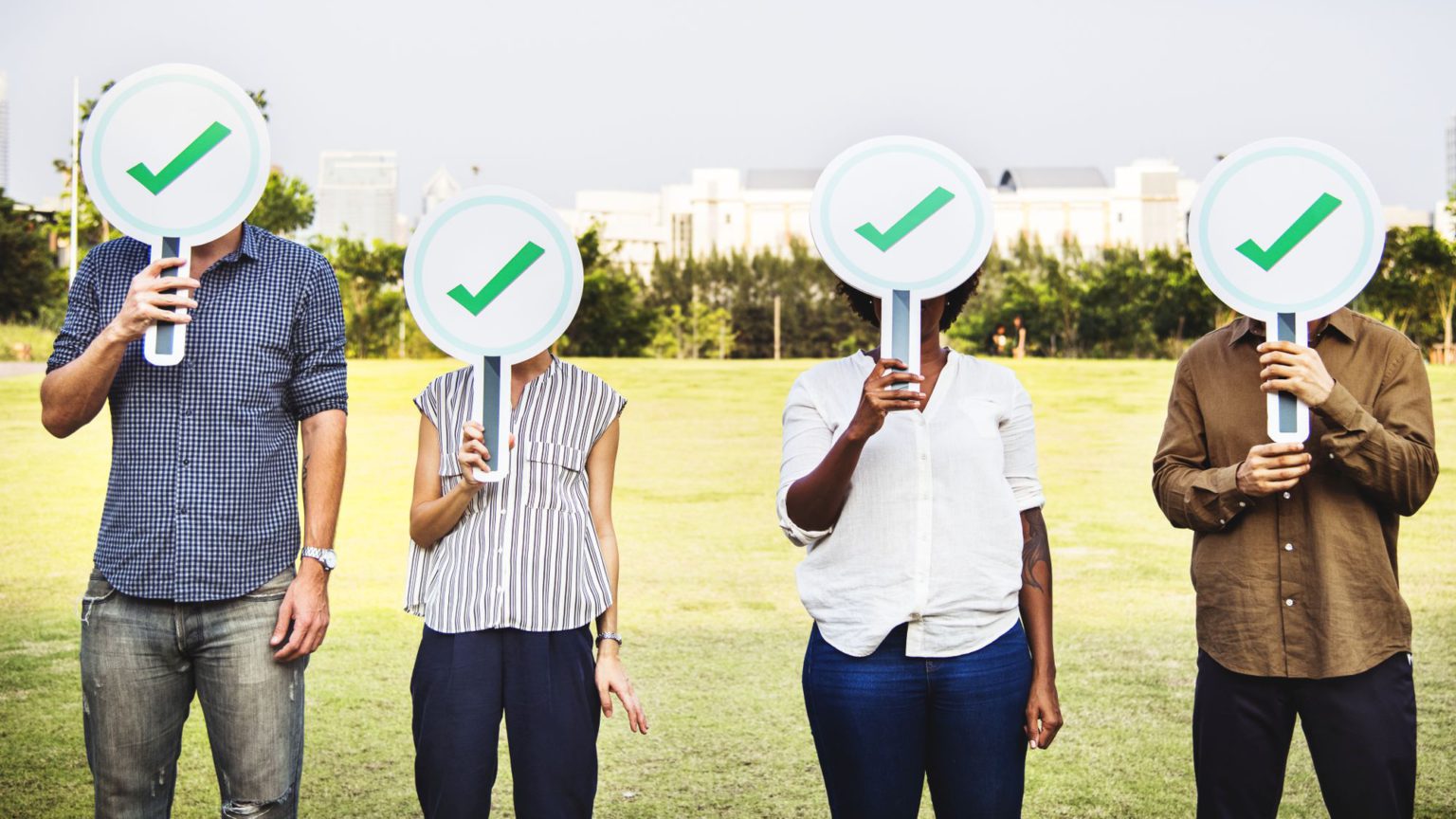 The jargon of diversity has become near universal. Boardrooms echo with its advocacy. Classrooms resound with its celebration. And consultancies' coffers swell with its widespread adoption.
Yet for all the talk of diversity, for many activists, academics and commentators it remains a stubbornly distant objective. Their refrain is unchanging: 'More needs to be done.' 'Britain', writes Reni Eddo-Lodge, 'is still uncomfortable with difference'. These concerns always hit a self-exposed nerve. And so barely a week passes without an institution or business pledging to do more to promote diversity, or in the recent case of ITV, 'accelerate' it. Diversity is a cause, a mission, a raison d'etre.
We know what diversity means in this context. It means the inclusion of more members of the officially approved identity categories in those management positions, that TV drama, this police force – all so as to make that company, that show, that state agency, more representative of our 'diverse' society.
It is a project ripe for old-style Marxist critique. As Adolph Reed Jr points out, the jargon of diversity ultimately legitimates existing class relations. It renders the ruling class's position just, 'provided that roughly 12 per cent of [the ruling class] were black, 12 per cent were Latino, 50 per cent were women', and so on.
But, as Russell Jacoby's incisive new book On Diversity reveals, there's another problem with the jargon of diversity: it mystifies an increasingly uniform reality. 'We differ in pose', he says, 'and resemble each other in fact'. The inclusion of members of this or that identity group in a corporate boardroom gives the appearance of difference. But it's still 'different-looking people doing the same things as other people'.
Jacoby's shot is well-aimed. For all the talk of diversity, in thought and deed we're converging. Such is the nature of global capitalism and the increasing conformism of cultural and intellectual life. Of course, there are more and more identity groups, more and more state-recognised identity categories. But the individual members of these groups and categories have rarely been more similar.
This is not to suggest there are no longer profound economic differences between people. Class persists. But the economic differences are now conceived in quantitative, not qualitative terms. 'Tackling Inequality', not class conflict, is the name of the game. It means that the least well off are not seeking a different world. They're merely seeking what the richest already have in the existing one. Greater disposable income. Which is entirely understandable, but it is not a mark of diversity.
Just how hollow the jargon rings can be heard in those places in which a more substantial diversity still exists. Think, for example, of the Amish in Pennsylvania, or North London's Hassidic Jews. These communities want only to be left alone, 'not let in', as Jacoby has it. They certainly don't want to be better represented in soap operas or Gillette commercials.
So is there still something to be said for championing diversity? Not in today's form.
Its history is, at the very least, politically ambiguous. As Jacoby shows, the idea, drawing deep on aspects of the earlier thought of Rousseau, emerges from a reaction to the universalising, standardising and 'mathematising' dreams of the Enlightenment, and their actualisation in the revolutions of the late 18th century.
But what begins as a Romantic defence of the often linguistic uniqueness of a community or people, of their unique way of being themselves, as Johann Gottfried Herder has it, soon takes a darker turn. It's there in embryo in some aspects of the burgeoning cultural nationalism of the period, especially Johann Fichte's celebration of the 'purity' of the German language in his 1807 Address to the German Nation. But it is when this focus on the particular irreducibility, not to mention superiority of a people's culture, acquires a biological form, as it does in the racial theories of Arthur de Gobineau and later Houston Stewart Chamberlain, that the problem with diversity as an idea reveals itself. Diversity becomes division – and hierarchy. The purity of a people's language, becomes the purity of their blood. The uniqueness of their culture becomes synonymous with the superiority of their race. Or as Hans Hanak, the Nazi county leader of Innsbruck, put it in a 1938 attack on what we now know as 'cultural appropriation':
'Culture can't be acquired by education. Culture is in the blood. The best proof of this today is the Jews, who cannot do more than appropriate our civilisation but never our culture.' (1)
The idea of diversity has too often underpinned racial thinking for it to be mere coincidence. Here's Hendrik Verwoerd, prime minster of South Africa between 1958 and 1966, and a principal architect of Apartheid:
'Our policy is a policy that accepts there are differences between people and you have to recognise these differences. Differences should be celebrated'
Spoken like a 21st-century CEO.
But as Jacoby makes clear, the idea of diversity, though monopolised by the far right then and by the right-on today, does have another sense. It draws, once more, on the tumult of the Enlightenment, and the Romantic response to it. But in the German Romantic idea of self-development or 'individuality', Jacoby finds the road to a different idea of diversity. Namely, that championed by John Stuart Mill – and, though Jacoby does not mention them here – by Karl Marx and Oscar Wilde.
As Jacoby rightly notes, individuality is the moral core of On Liberty. Not the limits on state authority, or even the freedom to speak and think as one chooses. They are conditions, not the goal. The goal, as Mill put it, is to allow the individual to flourish, 'to grow and develop itself on all sides, according to the tendency of the inward forces which make it a living thing' (2).
That is the promise of On Liberty. A society in which, if people are given freedom, and a 'variety of situations', individuality can flourish, in all its eccentricity, originality, and, yes, diversity. And it is the promise of the Wilde of The Soul of Man Under Socialism, and even, at points, Marx, both of whom envisage a future society that will allow for the 'full development of the individual' – a society, that is, in which creative self-expression ceases to be the preserve only of the artist.
This is a vision of diversity entirely at odds with that fostered by the jargon today. The jargon speaks of groups, while denying the diversity of individuals. And it is championed precisely by those, from corporations to 'tenured radicals', who inhibit the very conditions that might allow a real diversity – of thought, deed and experience – to emerge.
Tim Black is a spiked columnist.
On Diversity: The Eclipse of the Individual in the Global Era, by Russell Jacoby, is published by Seven Stories Press. (Order this book from Amazon(UK).)
(1) Quoted in Nations and Nationalism since 1780, by EJ Hobsbawm, Cambridge University Press, 1990, p63
(2) On Liberty, and Other Essays, by JS Mill, Oxford University Press, 1991, p66
To enquire about republishing spiked's content, a right to reply or to request a correction, please contact the managing editor, Viv Regan.