Re-educate yourself!
The refrain of 'Educate yourself!' is just a demand for woke conformity.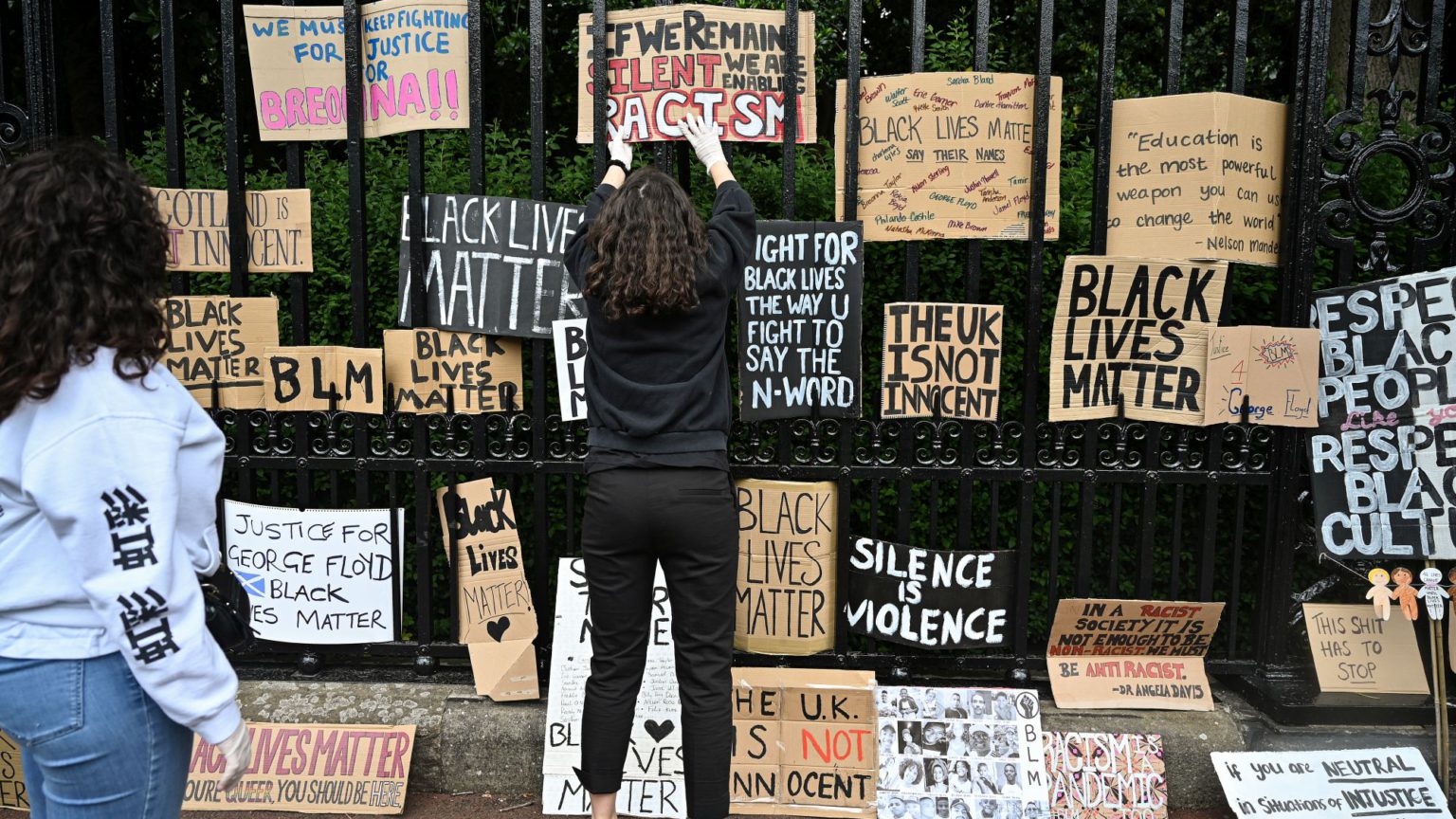 'OK Boomer' is so last year. The new put-down of choice is 'Educate Yourself!'. Wondered why thousands of people can join a Black Lives Matter protest, but children still can't go to school? Educate yourself! Puzzled as to why words can wound and silence is violence, but breaking shop windows is absolutely fine? Educate yourself! Confused about the right word to describe a person who menstruates? Educate yourself!
The self-consciously woke have been insisting that the ignorant masses must become as enlightened as them for a while now. But over the past fortnight, in the wake of the killing of George Floyd and the subsequent Black Lives Matter protests, the imperative 'Educate yourself!' has become ubiquitous. This annoying little phrase – tagged on to blacked-out Instagram squares and rounding off a million Twitter posts – trips off the tongue of every wannabe activist and virtue-signalling celeb. 'Well, all I can say to you then is "educate yourself"', the pop star Pink replied to those who criticised her Insta protest pose. But it's gone further than this. 'Educate yourself!' has even become the theme of articles in Good Housekeeping – the most middle-class, middle-aged, Middle England magazine in existence.
Sometimes 'Educate yourself!' is accompanied by a handy reading list. Or a compilation of podcasts and films for those not quite ready for books yet. Or a list of Twitter accounts to follow for those lacking the attention span necessary for an entire newspaper article. Because people who are not woke are clearly thick, right? In the eyes of activists, people dumb enough to ask whether it's right to pull down statues, to graffiti war memorials, or to erase the word woman, are very obviously in need of all the instruction they can get.
But beyond prescribing reading material, what does the command, 'Educate yourself!', actually mean? One answer is silence. 'Educate yourself!' closes down discussion. It means the end of any further dialogue. Along with 'I'm so tired of all this', and 'I'm exhausted', it allows the speaker to simultaneously take the moral high-ground and avoid any further interaction. In her bestseller Why I'm No Longer Talking to White People About Race, Reni Eddo-Lodge provides a detailed exposition of the impossibility of conversation between people with different skin colours, and the exhaustion of having to explain her lived experience to white people who refuse to accept her truth about the existence of structural racism. Rather than dialogue, it seems today's anti-racists would have us all segregated in a hierarchy of different truths.
Most recently, such arguments have been taken up by white people, seemingly to protect black people from uncomfortable conversations. In the words of YouTube perma-teen Zoella: 'It's not up to our black friends to do the work, they are exhausted enough and still, we dare to ask more of them; to carry more weight for us. Enough.' I've got to confess, I've never been a huge Zoella fan, and if this patronising presumption to speak on behalf of others is typical, I shan't be tuning in any time soon.
Of course, those barking 'Educate yourself!' do still talk to other people – they just don't want the inconvenience of being challenged by those who might question their worldview. 'Educate yourself!' means 'Come back when you agree that I'm right'. Ordering others to go away and do their homework allows activists to make as many assertions as they like, to proclaim their truth and talk of their lived experiences without having to provide evidence for their claims or be held accountable for their arguments.
Afua Hirsch embodies this anti-dialogue movement. In response to a psychotherapist who contacted her with criticisms of her work, Hirsch informed the world: 'A white lady just emailed me scolding me for A) "turning her off" and B) not serving her adequately with practical advice. So A) I am not your minstrel, it's not my job to make you feel good B) my advice is very practical EDUCATE. YOURSELF. You're welcome.'
In between being an award-winning author, Guardian columnist and broadcaster, the Oxford-educated Hirsch is also the Wallis Annenberg Chair at the University of Southern California. She teaches on the university's summer immersion programme for new journalism master's students. Yet Hirsch's tweeted message reveals a peculiarly narrow view of education. By her own account, education means: do not ask me questions and do not think critically.
'Educate yourself!', as those yelling at JK Rowling on social media also demonstrate, means subject yourself to re-education until you come to understand the world in the way decreed correct by your woke betters. It doesn't mean read widely — it means read the books we tell you to. It doesn't mean think critically — it means think like us. This is the very opposite of what education should be about.
'Educate yourself!' ends dialogue and kills any meaningful concept of education. It also signals the end of political activism. It says problems start and end with individual ignorance rather than collective action. We can sit on our own in our locked-down homes and imbibe the prescribed texts until we know them by heart, but we can never aspire to understand more than that which divides us. Educate myself? I'd rather remain ignorant.
Joanna Williams is a spiked columnist and director of the think tank, Cieo.
To enquire about republishing spiked's content, a right to reply or to request a correction, please contact the managing editor, Viv Regan.