The culture of fear could kill the theatre
The Covid-19 shutdown could make this great artform disappear.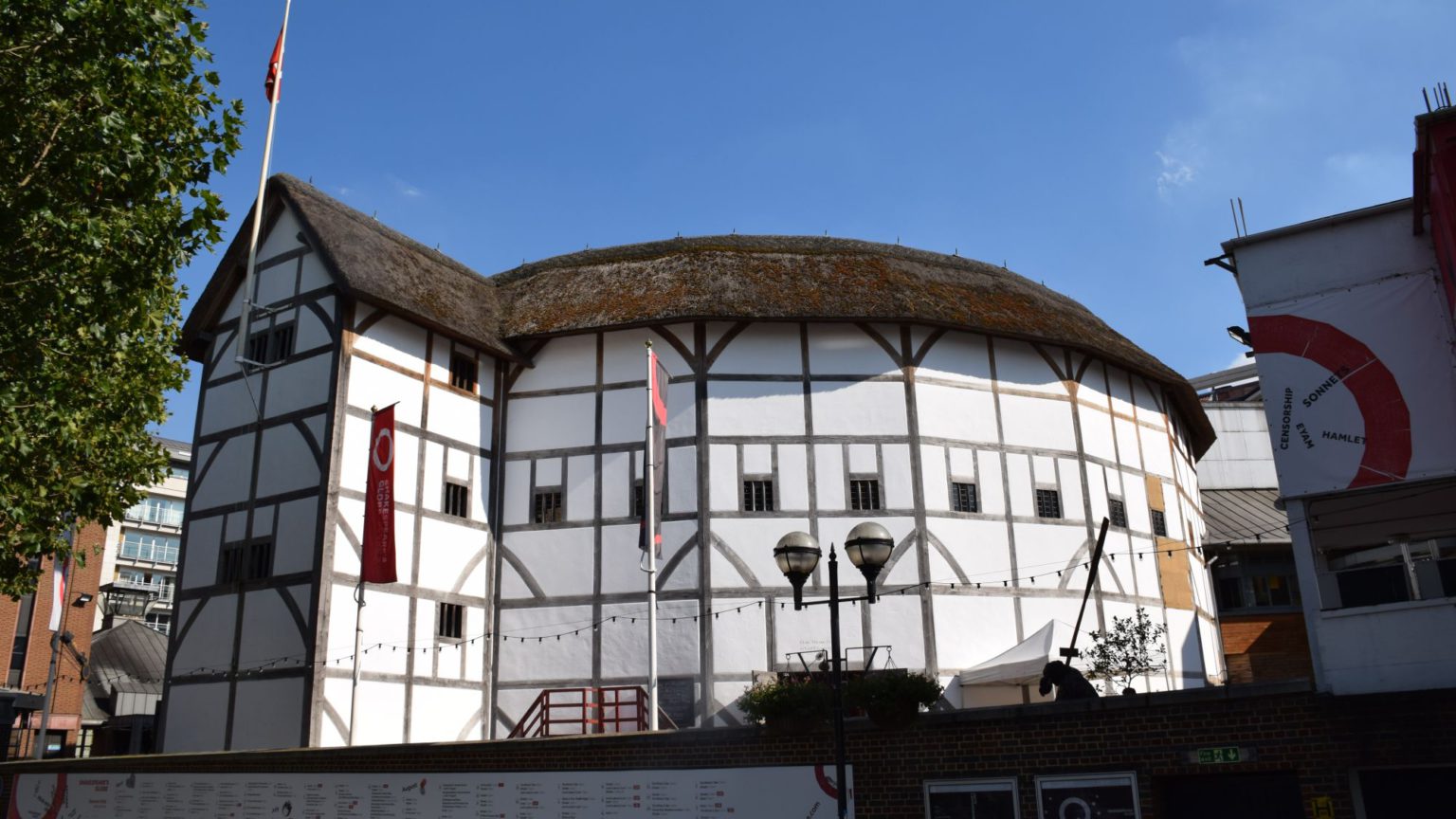 Will theatre survive lockdown? A recent audience survey shows that theatre audiences are fearful of returning to venues. Only 17 per cent of survey respondents would attend if venues reopen soon and are booking events. Half of those bookings are for events in November onwards. Forty-one per cent say they would not consider booking for at least four months.
The challenges facing theatres are serious. The iconic Shakespeare's Globe on the south bank in London recently announced that it might not survive the lockdown and post-lockdown precautions. The theatre attracts visitors from all over the UK and the world. Until the lockdown, it was a successful, self-sufficient enterprise, independent of government subsidy. It earned 95 per cent of its revenue from box-office sales, building tours, educational workshops, catering and merchandise. It has asked the government for £5million to keep it from facing permanent closure.
Other theatres are facing similar crises. Even those organisations which receive Arts Council and other subsidies (such as local government support) still earn 65 per cent or more of their revenue from ticket sales and other private sources. The Arts Council has created an emergency fund, but it is limited and insufficient. Theatres will not realistically be able to reopen under social-distancing regulations which could reduce audiences significantly. Some producers are suggesting that theatres might well stay closed until next year. And some theatre companies may go under. Southampton Nuffield Theatres, which runs multiple venues in Southampton, has already gone into administration.
The theatre industry is vibrant but not economically strong. Most theatre companies operate on a deficit, barely covering their costs – even if their productions play to packed audiences. Fifty-six per cent of box-office revenue is earned by two per cent of productions. Although the biggest companies, such as the Ambassador Theatre Group and Andrew Lloyd Webber's Really Useful Group, do well enough to pay shareholder dividends, most theatre companies struggle to survive under normal circumstances. We might be facing the end of theatre as we know it.
The theatre economy is extremely complex. It includes commercial theatre companies (the biggest of which have a global reach), national public institutions, such as the Royal Shakespeare Company, the Royal Opera House and the Royal National Theatre, and many local or regional medium and small enterprises.
According to a 2016 Arts Council report, 86 per cent of all theatre revenue (across subsidised and unsubsidised theatres) is privately sourced. Most theatres get most of their income from box-office sales, topped up by sponsorship deals, private donor support, catering and merchandising. Despite its small percentage overall (14 per cent of total theatre revenue), public subsidy, together with tax relief, is essential to the survival of theatres. But without ticket sales, theatres don't stand a chance. They simply won't earn enough to survive. If audiences stay away or are significantly limited, theatre will wither.
Theatres have managed in the past to overcome economic challenges and the government must ensure that it helps them deal with the fallout of lockdown. But the Treasury and the new Cultural Renewal Task Force, set up to help the cultural sector adjust to new government guidelines, will have their hands full with all the other failing enterprises. Most importantly, it is time for the government to change its message of fear. It should emphasise that the majority of people are not actually in much danger from the virus. (According to a recent BBC report, only one in 400 people currently have the virus. And only people in identified vulnerable groups are at serious risk if they get it.)
The threat to the future of the theatre is not primarily an economic one. If it was, enterprising theatre producers and actors would find ways of getting new productions up and running one way or another as quickly as possible. Theatre is historically extremely resilient.
It is symbolic that Shakespeare's Globe led the way in announcing its threatened fate, representing as it does the early days of formal theatre in England. It is a reconstruction of one of the first London theatres, the original Globe, built in c.1599 by Shakespeare's company of players for public performances of plays which set theatrical standards for centuries to come. Since the 17th century, theatre has been a vivid part of city life, attracting visitors from all over the country and (in the past few decades) all over the world.
Every major city and prosperous town has at least one theatre built in the 18th or 19th century when growing national wealth allowed theatres to flourish. They continue to be seen as central to urban cultural life. Though they were profitable private enterprises until the mid-20th century, theatres have struggled against the competition of cinema and television. But they have remained a major reason why people go out at night and visit the city. If you have experienced the thrill of being in London's West End when shows pour forth their chattering audiences, enlivened by having witnessed a great production, you know how central the theatre is to the city's vibrancy.
Theatre has survived plagues, wars, repression and recession in the course of its long history. Even strong competition from film, TV and other screen media has not destroyed its capacity to attract audiences. People who work in the theatre are among the most resourceful, creative and energetic individuals around. No doubt many of them are right now developing ideas to tempt audiences back.
But the panicked response to the coronavirus reveals a cancer of fear eating away at the spirit of freedom that is in the soul of the theatre-loving public. Where once people would crowd happily and fearlessly into theatres full of anticipation, now there is a widespread terror of an invisible killer stalking the land, lurking in the very breath of the crowd. This fear undermines not only the theatre economy, but the creative future of this artform.
Just think of the contrast with the beginning of the Second World War. The government closed theatres in 1939 when war was declared, but under public pressure it reopened them as soon as the danger of bombing receded. Theatres were well attended throughout the war. Now that safety has become the dominant value of 'the new normal', audiences seem to want to stay away until they feel safe. Theatre audiences skulk in hiding in their own homes, making do with screenings on YouTube. As Joan of Arc (Joan la Pucelle) says in Shakespeare's Henry VI, 'Of all base passions, fear is most accursed'.
Theatre is one of the most sociable artforms. It is an expression of the public's desire to break free of the daily grind and engage in imaginative play, in a crowd of mostly strangers, for a few hours after work. It depends on collective imagination. Performers call out to the audience to draw it into a shared experience of make-believe. As Oscar Wilde once said, 'The stage is not merely the meeting place of all the arts, but is also the return of art to life'. It is no accident that the stage has been a familiar metaphor for the world since Shakespeare coined the phrase, 'all the world's a stage'. It is continually reborn to express the zeitgeist – the preoccupations, humour, imagination, technical proficiency, sense of life – of each new generation. But if we don't resist the fear and recognise that freedom is more important than security if we want to live a life worth living, this great artform could disappear.
People might think that, with the availability of film and TV, theatre is already past its use-by date. But the screen is no substitute for live theatre. Even streamed live productions in cinemas are reliant on the live audience, not the remote ones, to give them a dynamic aura. The essential ingredients of the theatre experience – script, performance, set and lighting in front of a living, breathing audience, alert with anticipation – create a magic web. When audiences give themselves over to the imaginative moment, suspend disbelief and enter the spirit of the drama, an electric relationship with the actors sparks up and transforms the whole space of the theatre. Each performance is an unrepeatable, one-off experience for performers and audiences alike.
Creating theatre has always required moral courage and a commitment to freedom. The theatre is a realm of freedom, of breaking free from the norm. The best theatre challenges us and puts us on our mettle. Through theatre we get to explore, reflect on and express trials and tensions, hilarity and despair, emotion and exhilaration. Wilde regarded it 'as the greatest of all artforms, the most immediate way in which a human being can share with another the sense of what it is to be a human being'.
If fear of infection makes people stay away from theatres, it will be a tragic reflection on an era in which courage fails us, and our sense of humanity, our imagination at play with strangers, fades out like the lights at the end of a performance.
The government must help theatres reopen, but it can only do so much. It is time for the healthy majority to pull ourselves together, 'screw our courage to the sticking place', as Lady Macbeth urged, and to clamour for theatre to return, refreshed and enlivened by the hiatus, to entertain, enthral and challenge us once more.
To enquire about republishing spiked's content, a right to reply or to request a correction, please contact the managing editor, Viv Regan.