Stop demonising white people
To overcome racism we need unity – not tribalism.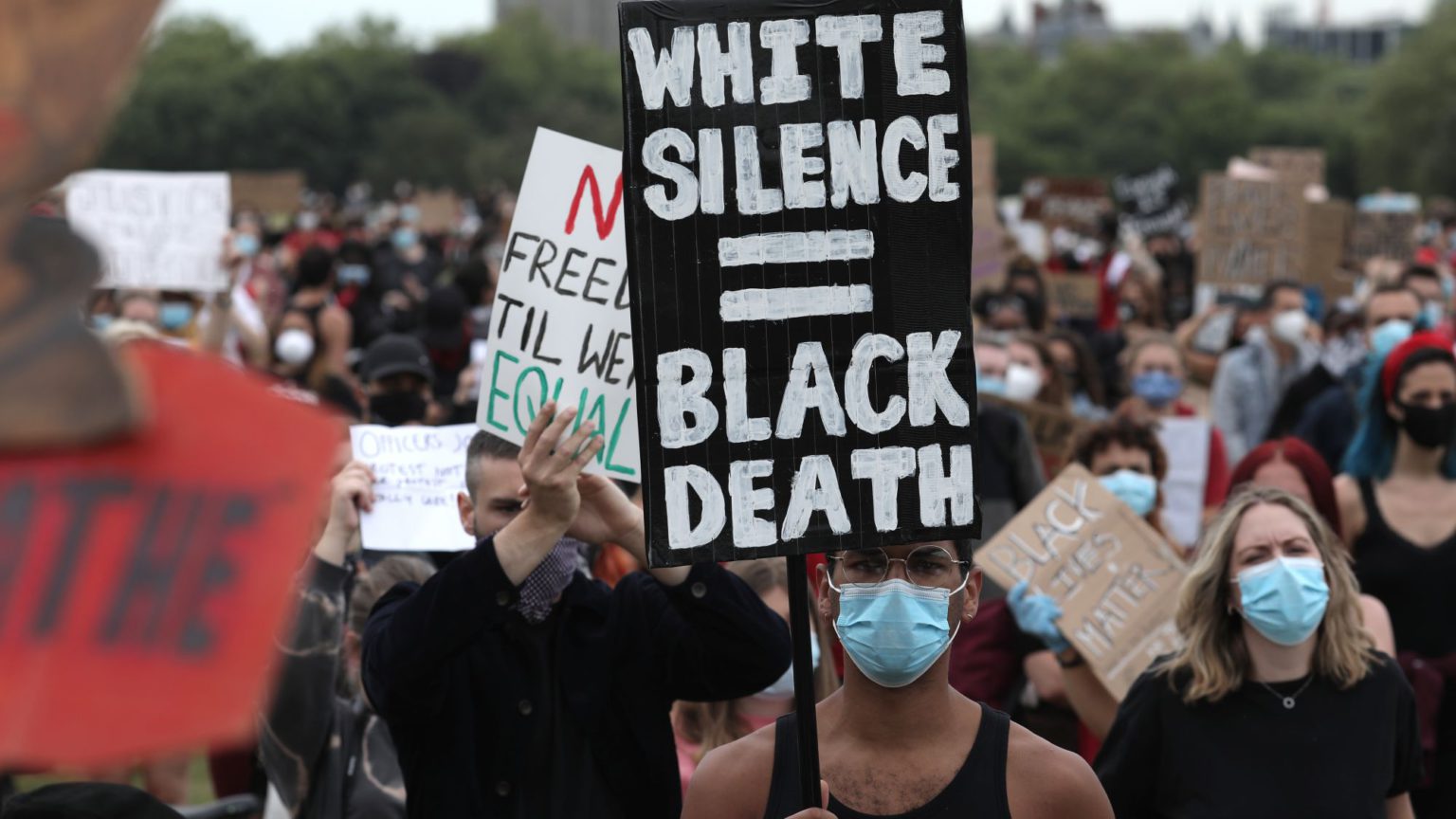 The harrowing death of George Floyd has led us to a crucial juncture, and it is vital now, more than ever, that we remain focused on dismantling institutional racism. But the struggle against this scourge is at risk of being derailed by a toxic byproduct: the rise of anti-whiteness. If your instinctive response is that such a concept cannot exist, then you are part of the well-intentioned but dangerously misguided crowd sustaining it as the last socially acceptable prejudice.
Last year, the National Union of Students criticised the Equality and Human Rights Commission (EHRC) for including anti-white prejudice as a category of racial harassment in an inquiry into its prevalence at UK universities. The EHRC ignored these pleas and found that nine per cent of white British students said they had experienced racial harassment since starting their courses, compared with 29 per cent of black students and 27 per cent of Asian students. As you would expect, ethnic minorities are far more likely to be targets, but denying its dehumanising effect on anyone is a mistake.
Amid the discussions of racial inequality in the US, misdirected abuse of innocent white people is being tossed around with impunity, and is sometimes even encouraged by mainstream figures. The fight for equality must not be undermined by hate-fuelled hypocrisy – especially that of piggybacking protesters in the UK, where it is disingenuous to suggest that young black people face the same systemic injustice facing their counterparts across the Atlantic.
Our self-appointed moral arbiters will grant me some freedom of speech on this matter on account of my black African father. But those of us so generously afforded the right to speak nevertheless face a backlash unless we adopt the prescribed victim mentality. The notion that I am automatically more disadvantaged than an impoverished white man (let alone woman) in the UK is ridiculous. But some would have such a person apologise to me for his alleged privilege. That may sound like an exaggeration, but this bizarre video of a white congregation kneeling and begging for forgiveness from black people suggests otherwise. I suspect that the white people in this group are guilty of no crime beyond the sycophancy on display here. In the eyes of some, though, this self-flagellation is the only way in which white people should be allowed to show support.
Would-be supporters of the fight against injustice are being ostracised by the very evil that the woke set claims to be railing against. The actions of a contemptible minority of white people are being used to defend across-the-board condemnation of white people. Smearing an entire ethnic group as inherently racist is surely the wokest brand of prejudice.
We need look no further than the attitude of perhaps the most esteemed of civil-rights leaders, Nelson Mandela, for a better blueprint for progress. Crucially, he never lost sight of his goal, even when resorting to desperate measures to overthrow Apartheid. When he miraculously assumed the South African presidency in 1994, one could have understood the temptation to exact revenge on his long-time tormentors. Having spent most of his life under the regime's oppressive yoke and 27 years in prison for his resistance, he had more reason than most to be resentful. But instead of vengeance, he sought reconciliation. Where there might have been malice, he showed compassion. His nation has benefited immeasurably from his wisdom.
It is imperative that we heed this lesson and strive for unity. We must stop the descent into tribal identity politics, end the mainstream narrative that says white people can never experience prejudice, and encourage all willing supporters to rally around the cause, whatever their colour.
To enquire about republishing spiked's content, a right to reply or to request a correction, please contact the managing editor, Viv Regan.