It's time to tell the truth about grooming gangs
The publication of the grooming-gang review might finally draw a line under this national scandal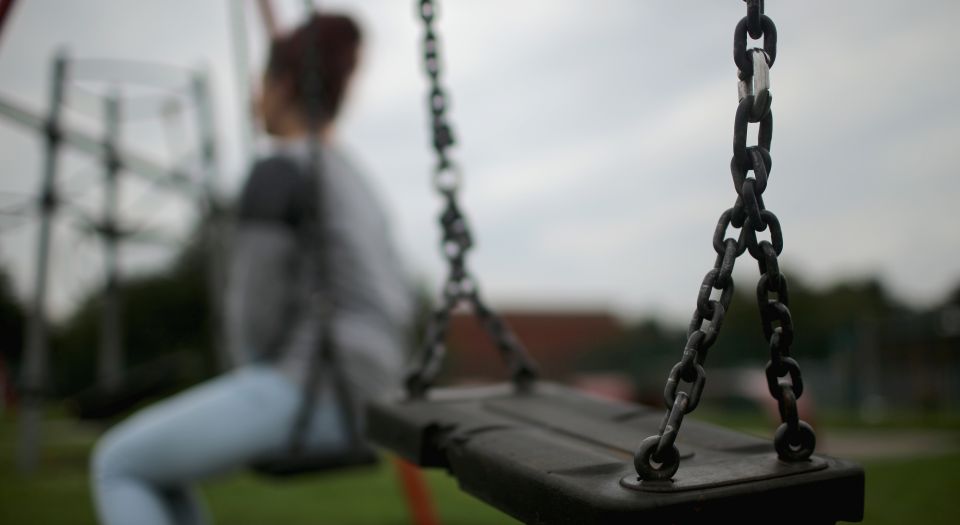 The UK grooming-gang scandal has refused to go away.
Between the mid-1990s and the late-2000s, gangs of predominantly British Pakistani Muslim men raped and prostituted thousands of predominantly young, white, working-class girls in towns and cities across England. But despite the repeated efforts of a brave few to alert the relevant authorities, too many in positions of power were either unwilling or unable to intervene.
Over the past week, this national scandal has erupted into public life once again, after several Tory MPs retweeted a video purporting to show Labour leader Sir Keir Starmer blaming the grooming-gang victims for the crimes of their abusers. But this footage, which dated from Starmer's time as director of public prosecutions in 2013, had been doctored by far-right activists. Starmer had originally been talking about how not to approach victims of grooming gangs.
The three Tory MPs – Nadine Dorries, Lucy Allan and Maria Caulfield – who shared the fake footage on Twitter all deleted it, before being reprimanded by the Conservative Party.
Predictably, the liberal set was quick to use this episode to take pot shots at the government. LBC broadcaster James O'Brien suggested that Tory MPs were using the doctored video because Starmer had just bested prime minister Boris Johnson in parliament. 'If you're wondering why they had to go after Keir Starmer in such a vile and dishonest fashion today', he tweeted, 'then you probably missed PMQs yesterday'.
All of which is a massive distraction from the real problem here – namely, the grooming-gang scandal itself, and the failure fully to reckon with it publicly.
Indeed, for some grooming-gang victims, what happened over a decade ago continues to impact on their lives today. It was revealed this month, for instance, that a victim of the Rochdale grooming gang was out food shopping when she was confronted by one of the perpetrators, Adil Khan.
Khan, now 50 years old, had been charged with trafficking and conspiracy to engage in sexual activity with a child. At his 2012 trial, he was given eight years in prison and had his citizenship revoked. Yet there he was earlier this year, in an Asda in Rochdale.
Even more troubling is the fact that Khan had a young child with him. How can someone so depraved, who committed some of the most heinous crimes imaginable, be allowed to be in supervision of a child? And why, despite having his citizenship revoked, was he still in Rochdale?
If there is to be an outraged debate, then it shouldn't be over a doctored Keir Starmer video. It should be over the ongoing grooming-gang scandal itself. It should be over a system that allows the perpetrators of a horrible crime to get on with enjoying their lives, while their victims are struggling to put theirs back together.
The Tories have played a considerable part in this mess. In 2018, the then home secretary, Sajid Javid, promised a full-scale review into grooming gangs, in order to establish 'the characteristics of offenders, victims and the context in which these crimes are committed'. There would be 'no no-go areas of inquiry', he said. 'We know that in these recent high-profile cases, [the] people convicted have been disproportionately from a Pakistani background.'
Yet despite Javid promising not to 'let cultural or political sensitivities get in the way of understanding the problem and doing something about it', it was revealed in February that the findings of the grooming-gang review were to be withheld from the public.
This was a terrible mistake. The public, and especially the victims, have every right to know about the 'particular contexts and characteristics' of the gangs. Which is why we should be thankful that the government has now performed a u-turn, and has decided that the review should be published after all.
Sadly, it is partially because of the absence of the review that various actors, from the far-right to liberals and Islamists, have been able to exploit the grooming-gang scandal. So, on one side, the likes of Tommy Robinson have used the absence of information to present grooming gangs as a Muslim problem. And, on the other side, liberals have been able to present the focus on grooming gangs as a product of Islamophobia. Either way, the real problem of grooming gangs is obscured, and the needs of the victims ignored.
For too long, the grooming-gang scandal has been a political football, to be used by bad-faith actors, from daft Tory MPs to outraged liberals, to score cheap political points. Releasing the review should finally help to stop the nasty, partisan bickering. Perhaps now the true victims of the scandal, not to mention the general public, might finally get to know the undoctored truth.
Wasiq Wasiq is an academic specialising in law and terrorism. Follow him on Twitter: @WasiqUK
To enquire about republishing spiked's content, a right to reply or to request a correction, please contact the managing editor, Viv Regan.