Where is the opposition to the government?
Instead of challenging the destructive lockdown, Labour seems to want to prolong the agony.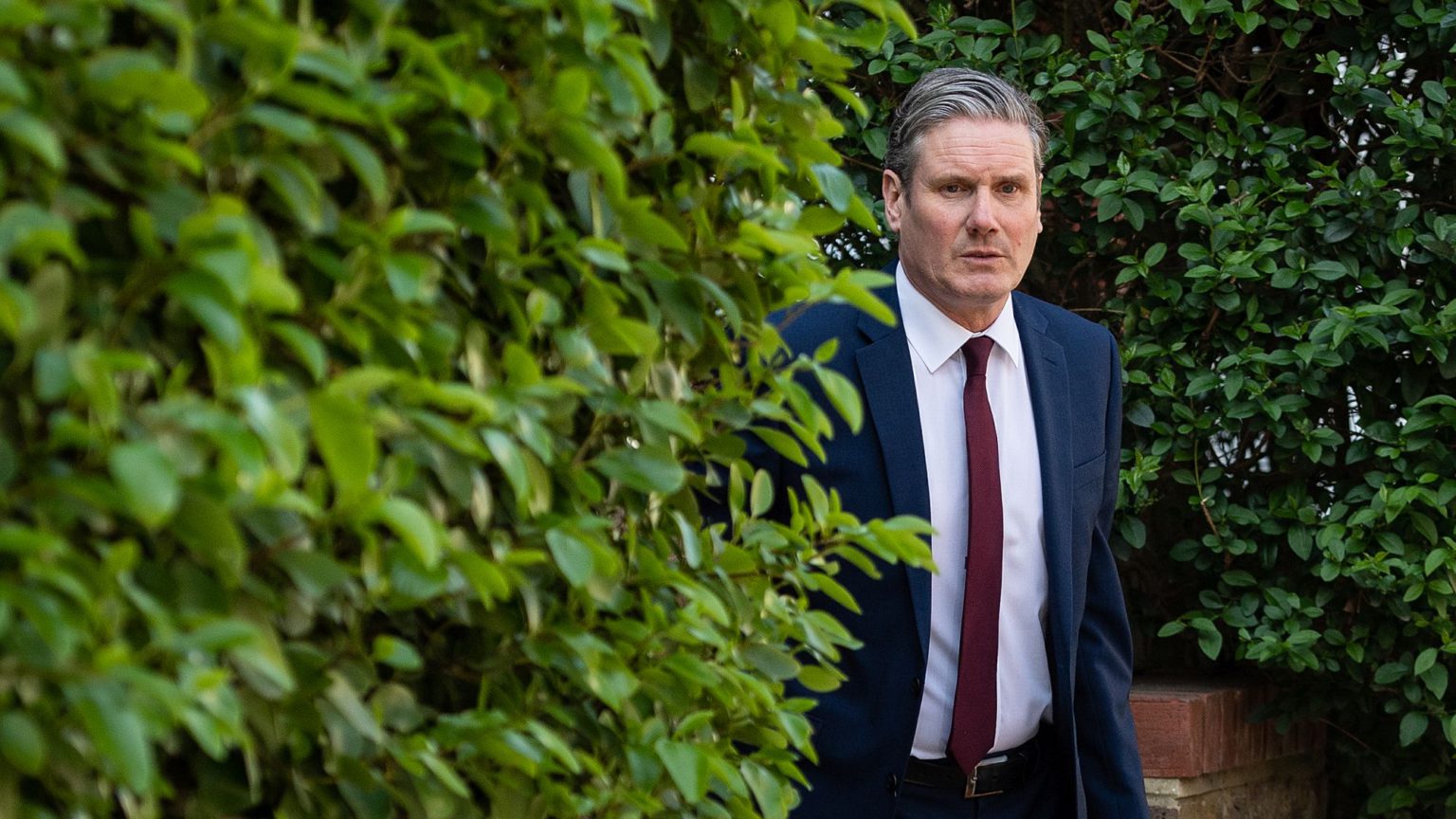 Reacting to Boris Johnson's speech on Sunday, in which he set out a plan for the weeks and months ahead, Labour leader Keir Starmer chose to focus on the lack of clarity in the message coming out of Number 10.
A fair criticism, given the confusion Boris's message caused. Starmer said, 'I know this is difficult and any government would struggle, but you almost need more clarity at this stage than you did when you put in the lockdown'. He added that he was 'quite surprised' the PM had given the nod for those who cannot work from home to return to work. It was a little refreshing to see a politician acknowledge the pressure on his opponent. But it was not exactly the fighting talk we might want from the leader of the opposition. Indeed, from Starmer's Labour there is not much actual opposition to the government's key policies at all.
This is not the first time Starmer has refrained from making a robust challenge to the Conservatives. The fact that Labour is still weakened by the crushing electoral defeat last December no doubt plays a role in its current timidity.
But there is an even bigger and more worrying reason Labour is offering so little real opposition: it is among the strongest supporters of the lockdown. It is unusual for the opposition to be even more keen on government policy than the governing party itself. And it says a lot about Labour that its criticisms are largely limited to arguing that the government was too slow in shutting down the economy and the country and too anxious to return to normal.
Opposition for opposition's sake can be tedious, but it is reasonable to expect something more substantial from a party keen to get back into power. It is extremely important that the government is held to account during this unprecedented lockdown, but instead we are offered Starmer's supposedly 'forensic' commentary. Many pundits have praised him for this, contrasting it with the ineffective, rambling critiques Jeremy Corbyn often produced.
Starmer's analysis is supposed to be detailed and stinging. But arguably he gets hung up on detail, and loses any overarching purpose. There is not much point in being forensic if you go in with the pre-ordained assumption that the overall policy is correct. No matter how closely he looks at the detail, Starmer still concludes that the main thrust of the government's approach is right, and offers it no real challenge.
The problem is that the instincts of many in the Labour Party are just as authoritarian and paternalistic as those of many Tories, and in some cases even more so. It should worry Labour supporters that the only real demand for reopening society is coming from the Conservative backbenches and not from their own MPs.
Labour rightly points out that those who are already worst off will be among the worst hit by the side-effects of the pandemic. With projections of a 14 per cent drop in GDP and an unemployment rate as high as eight per cent this year, families across the country are wondering how they will make ends meet in the months ahead. And yet, Labour is hesitant to get people back to work. Its concerns about workplace safety are understandable and important, but one cannot protect jobs and livelihoods without getting the economy moving again.
An end to the lockdown will not only put the financial interests of the worst-off first – it will also be a particular help to young people. With finances currently stretched and the road ahead unclear, few companies are prepared to prioritise the training of inexperienced youngsters. This development needs to be reversed before it becomes deep-set. Restoring the ability of the economy to produce new and attractive opportunities for our best and brightest young people must be a key priority.
In championing a return to economic normality as soon as possible, Labour could try to make a strong dual appeal to its old constituency in the traditional working class, and its newer support base among the urban young. These two groups, often with divergent interests, are today enjoined by their mutual need for the kind of job opportunities that only a growing economy can produce. The self-employed builder who cannot currently work and the job-hunting graduate who finds every avenue closed both need the wheels to start turning again.
Labour needs to act soon if it wants to be seen to be taking the initiative. Conservative chancellor Rishi Sunak has announced an extension to the furlough scheme that will last until October at the earliest. As a result, it is now harder to call for a back-to-work policy to be enacted in the near future. The government is being allowed to prolong economic disruption for as long as it deems it to be necessary. The policy also means that 49 per cent of working people are now paid by the state. What exactly is the Labour alternative, if not to restart the economy? Furloughing more people? Making everyone reliant on government support?
More than anything, Labour's current contributions look like little more than tinkering. Labour's approach to coronavirus has effectively been 'Tory-lite', and throughout this crisis its response to the government's approach has generally been to say 'Yes, but…' and rarely to say 'No'. Politically, this is unlikely to reap rewards in the long-run. If the lockdown is considered a success, it will be the Tories who take the credit, and Labour will be seen to have been doing little else but sniping from the sidelines. If it is seen as a failure, Labour's largely uncritical compliance with it will be noted. For a party trying to find a real, distinct identity, it is sailing dangerously close to the Tory Party wind.
But this also comes at a cost to all of us. The Conservatives have been able to introduce the most authoritarian measures in the history of the country without any resistance from Labour. That will make getting rid of these measures an even more difficult task when the pandemic is over. Unfortunately, there is a 'we know best' attitude uniting Labour and the Conservatives that threatens our freedom.
The current situation demonstrates a serious lack of faith in the population from our political elites. Starmer's obsession with the clarity of the message belies a belief that without explicit guidance the people of this country will have no idea how to behave. The presence of police in parks and on beaches gives the same message from the government.
An interview with plumber Ryan Price on Channel 4 News has gone viral. When asked about the government's lack of clarity on guidance for workers, he responded: 'What do you want? A full handbook to tell you what to do?' He is right. We do not need to spoon-feed the public, or to wrap them up in cotton wool.
The focus should be on getting people back to work, and in so doing, restoring their ability to advance their own prospects. The supposed party of labour, as much as anyone, should prioritise this.
Paddy Hannam is a writer. Follow him on Twitter: @paddyhannam
Picture by: Getty.
To enquire about republishing spiked's content, a right to reply or to request a correction, please contact the managing editor, Viv Regan.